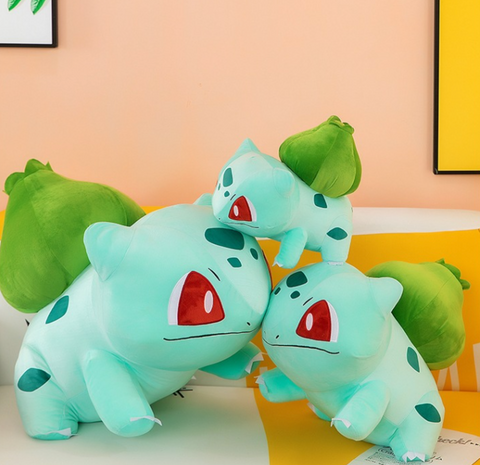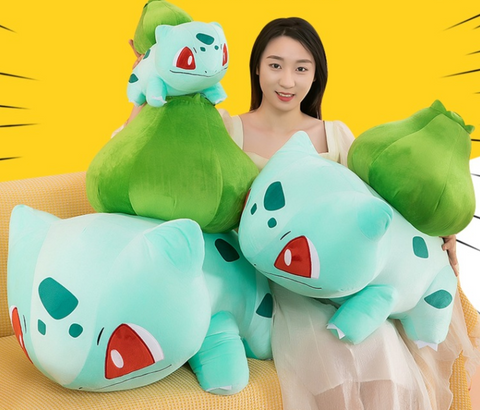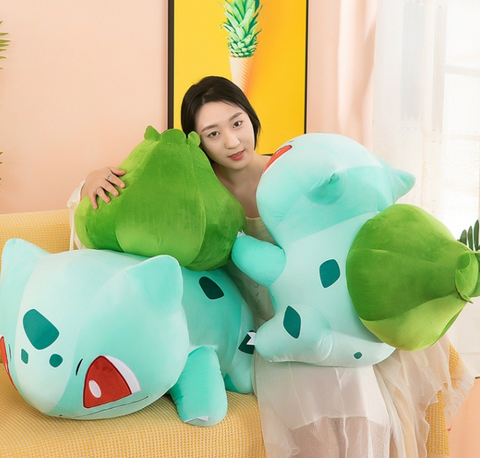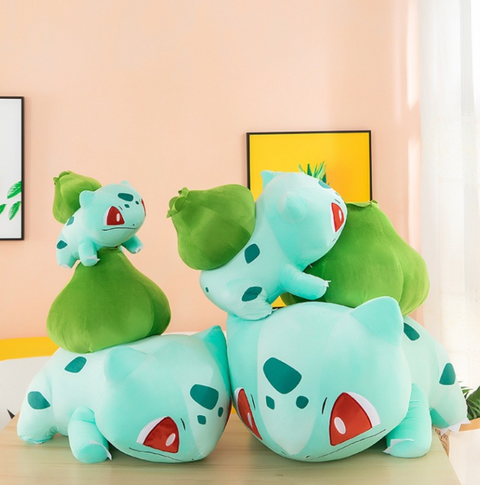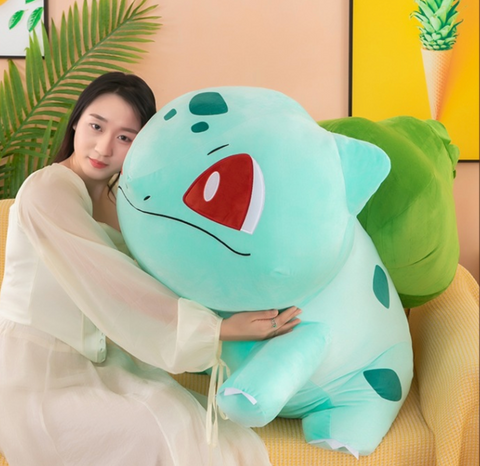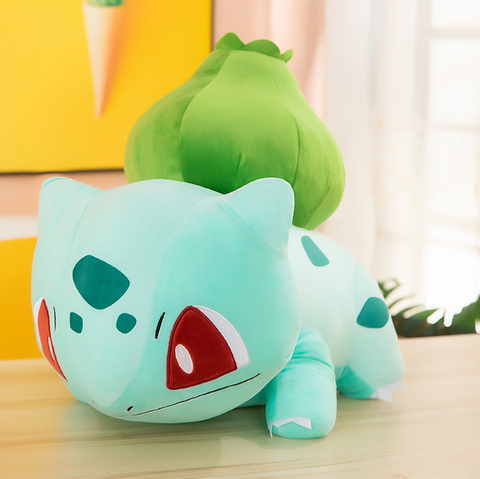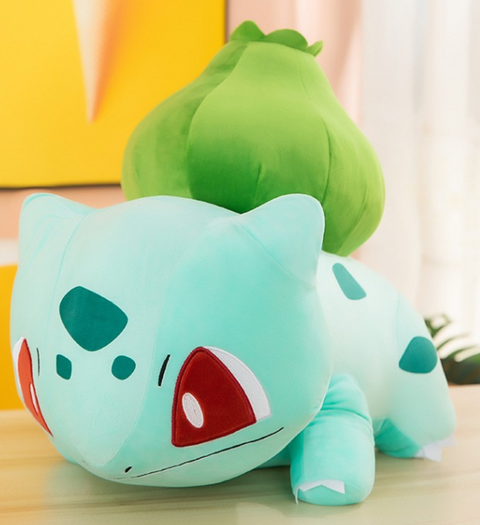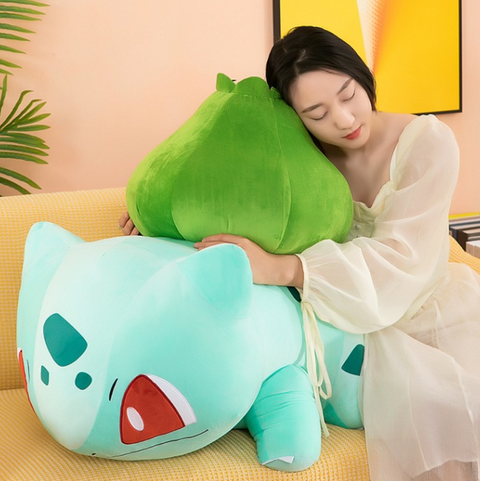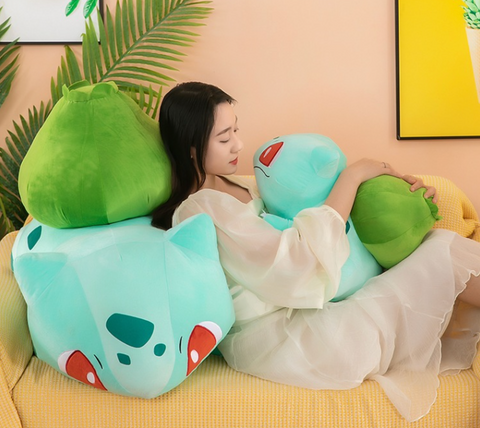 Bulbasaur Plush
Meet our Bulbasaur Plush - everybody's favorite frog Pokémon! This plush toy captures the essence of Bulbasaur with its big cute eyes, unique blue fur, and signature flower bulb on its back. Whether you're a kid or an adult, this plush is sure to delight all Pokémon fans.
Available in two sizes - 30cm and 75cm - our Bulbasaur Plush gives you the choice to go big or small. Made with high-quality plush fabric and filled with 100% PP cotton, it's super cuddly and soft, making it the perfect companion for bedtime or playtime cuddles.
With its charming design and fantastic quality, this Bulbasaur Plush is a great addition to any Pokémon collection. It's not just a toy; it's a friend you can take on your Pokémon adventures. So why wait? Order today and catch the most adorable frog Pokémon of them all!
Testimonials
What our patrons say
Sloane Rosen
Customer (Google Review)
A cute store that fills a a gap in Kingston. They offer stationary, practical supplies (like umbrellas and lunch boxes), as well as gifts (such as stuffed animals, snacks, cute lamps, pins, and art kits). Overall a great place with ever changing supply.

The sale section offers reasonably priced items.
The staff is very nice and seems very happy to be working there.
Overall a perfect contribution to Kingston.
Emma Babcock
Customer (Google Review)
Midori is the cutest shop ever. I love it so much. It has the cutest (and quite large!) selection of plush toys which switch up often, though they usually have Animal Crossing and Pokemon items in stock :) Their stationary selection is also quite expansive and gorgeous (photo is a notebook I purchased a while back). Their prices are very reasonable and staff has always been friendly to me! Truly one of my favourite shops in Kingston <3
Nicholas Darling
Customer (Google Review)
This place is a staple in my city, I've been bringing my kids here for plushies and it is always a wonderful time. Everything looks gorgeous and organized, always a pleasure coming in here. If you're every downtown, have to make time to shop at this place!
Free Shipping Over $75!
Free Local Delivery over $50!
Next Day In-store Pickup <3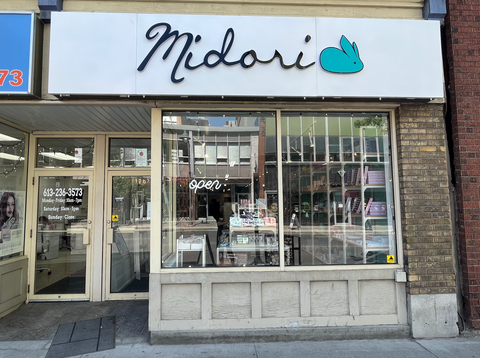 Kingston
232 Princess St,
Kingston, ON K7L 1B2
Ottawa
196 Bank St,
Ottawa, ON K2P 1W8
Store Hours
Mon - Thurs: 10-6
Fri, Sat: 10-7
Sun: 11-5