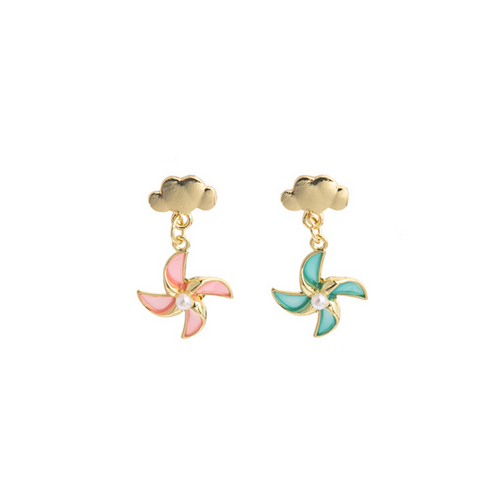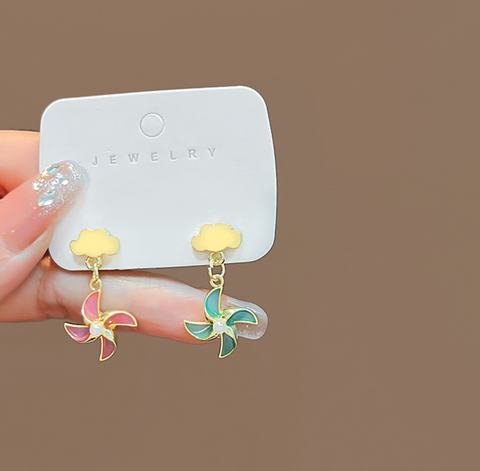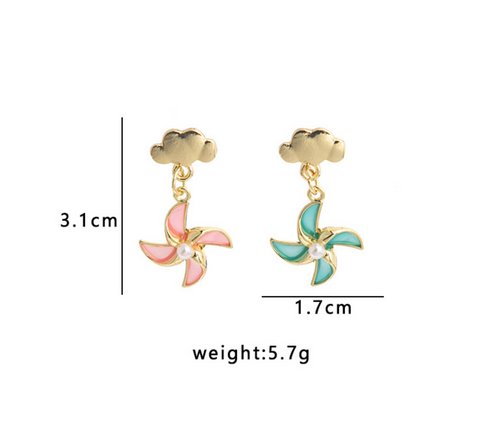 Midori Gifts
Cloud Windmill Earring
Introducing the Cloud Windmill Earring – a beautiful piece of jewelry that will add a dose of elegance and charm to any outfit! Featuring a cute pinwheel design, these earrings are sure to turn heads.
Product Highlights:
⛅️Hypoallergenic Composite Metal: Our Cloud Windmill Earrings are created with premium composite metal, free of any irritating alloys. These earrings are safe and comfortable to wear!


⛅️Durable: Crafted with a high-grade material that won't lose its luster or color over time. Our earrings can take the daily wear and tear without you having to worry about them being damaged.

⛅️Lightweight: Feel beautiful without feeling weighed down! These earrings are made from lightweight materials, making them a perfect accessory for everyday, all day wear.

⛅️Great Gift: Show your friends and family how much they mean to you with these beautiful earrings! A thoughtful and unique gift that will keep their style refreshingly chic.