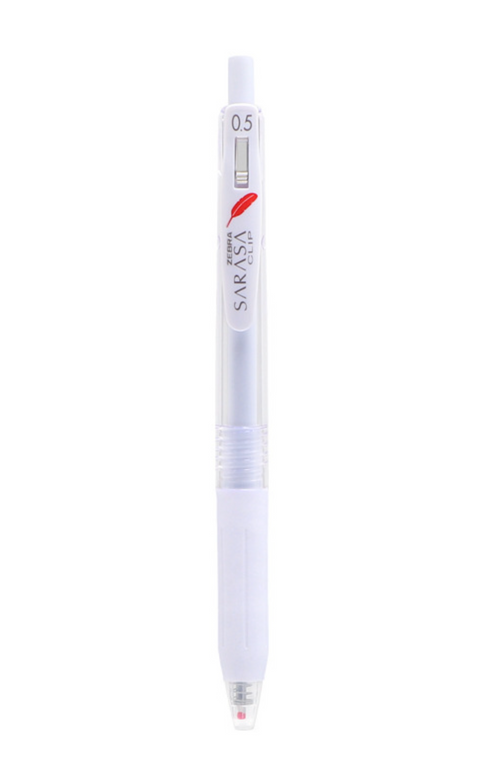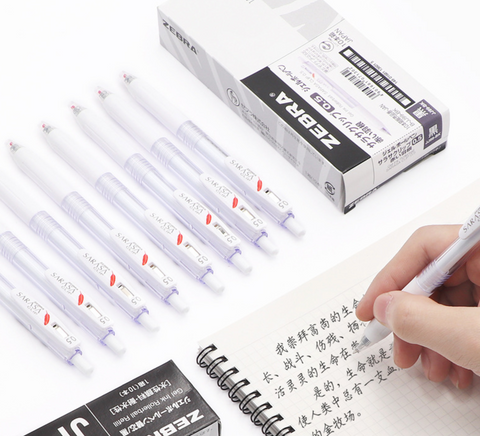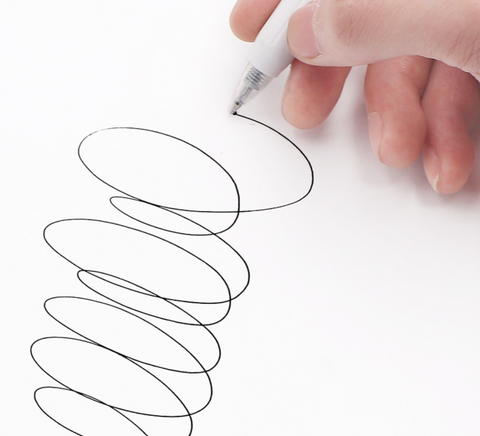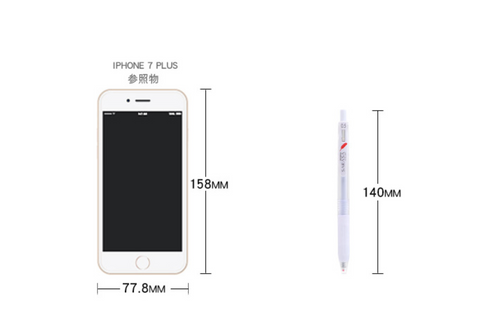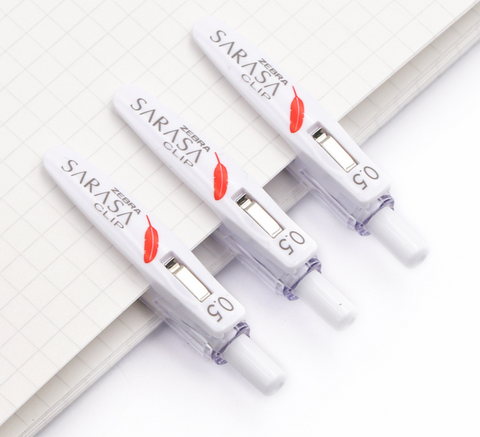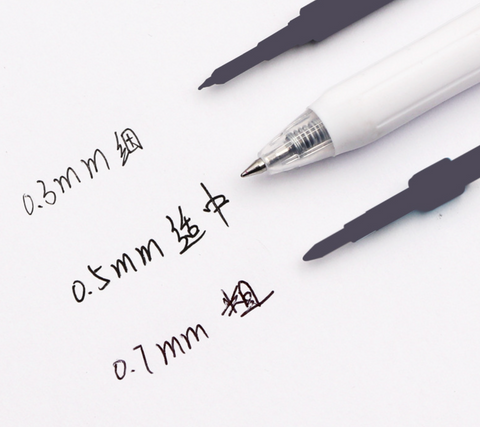 Zebra
Zebra Sarasa Clip 0.5mm Gel Ink Pen
Introducing the cutest way to write - the Zebra Sarasa Clip 0.5mm Gel Ink Pen! This classic handwriting companion is perfect for all your writing needs. It's lightweight and portable, so you can take it with you wherever you go.

You'll love its smooth writing performance, ensuring that your words and signatures flow across the page effortlessly. And with its quick-drying ink, smudges won't be an issue. The 0.5mm tip gives you absolute precision - with records kept crisp and clear in any language! In a soft white hue, this pen will brighten up your workspace or desk.

It's the perfect writing tool for taking notes during classes, jotting down ideas during meetings, or adding stylish signatures - no matter how small or intricate they are! Treat yourself to a stylish writing companion with this classic zebra Sarasa clip pen today!