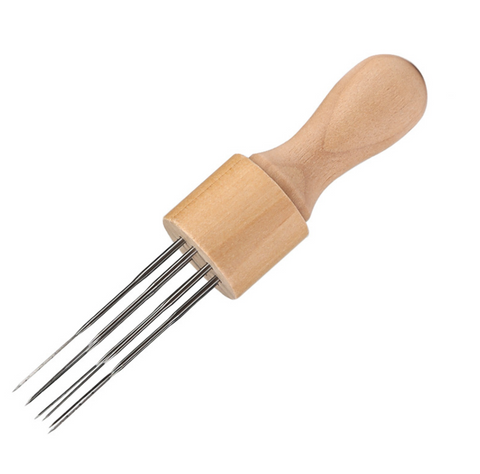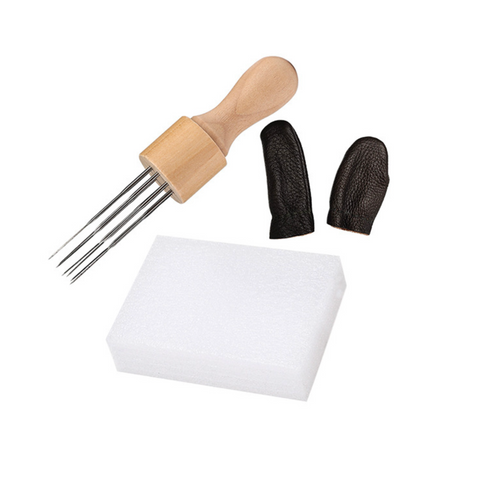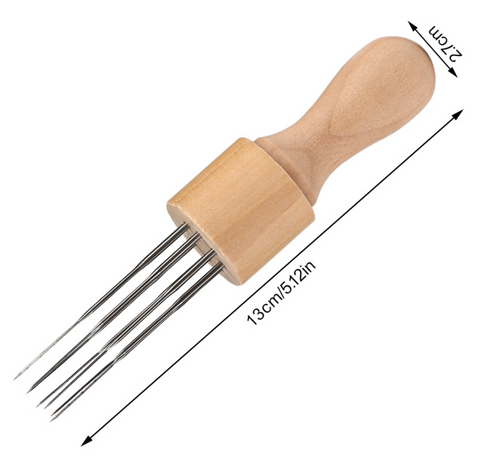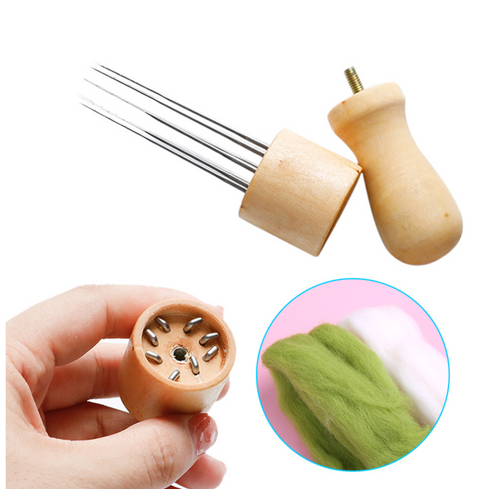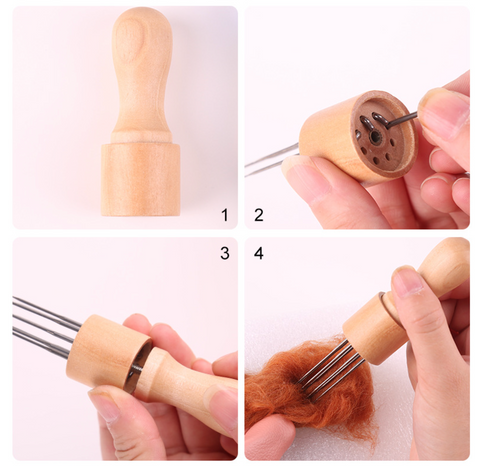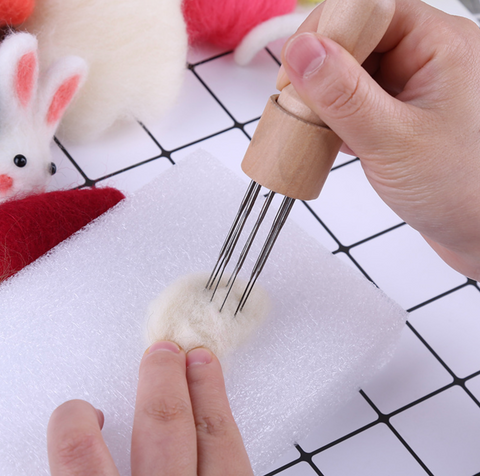 Midori Gifts
Wood Handle 8 Needle Felt Set
Introducing the Wood Handle 8 Needle Felt Set – so cute you'll definitely want to needle felt all day! Our set comes with eight ergonomically designed wooden handles to comfortably felt your projects and make them come together with ease. The pack also comes with a stylish leather glove to help protect you from any accidental stabbings too. So now you can get creative knowing that you'll be safe while crafting.

These needles are perfect for adding texture, shapes and details to your projects! Whether you're creating landscapes for felted flowers or felt animals, our interchangeable wood-handled needles mean it's quick and easy to change colors so that the possibilities are truly endless. So why not "thread" your way into a more imaginative hobby without worrying about sore hands?

So what are you waiting for? Get up, grab your Wood Handle 8 Needle Felt Set, and start creating something gorgeous today!