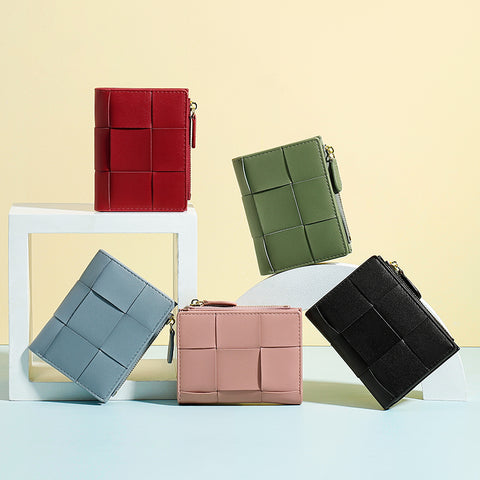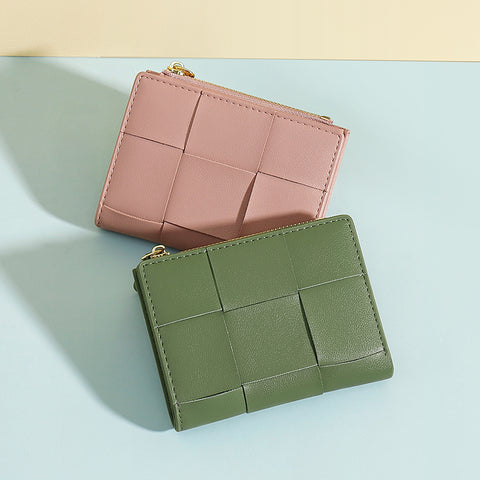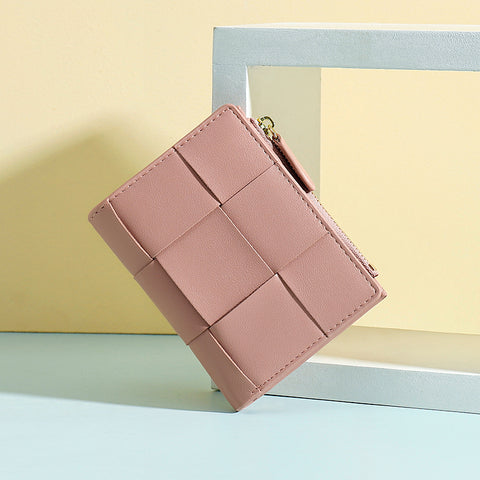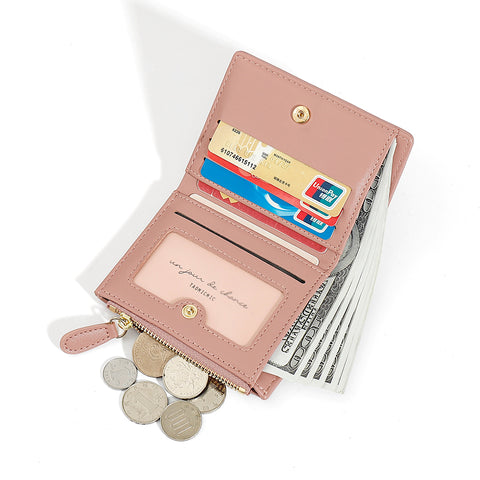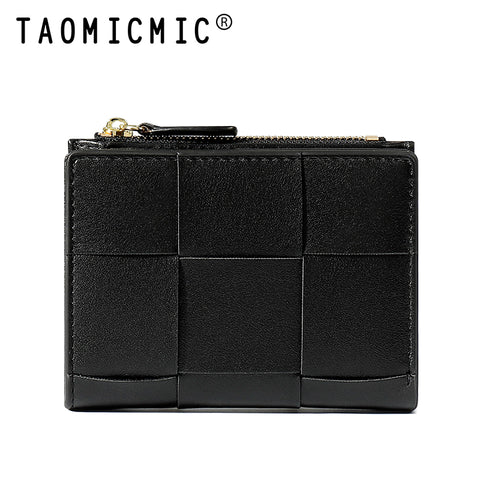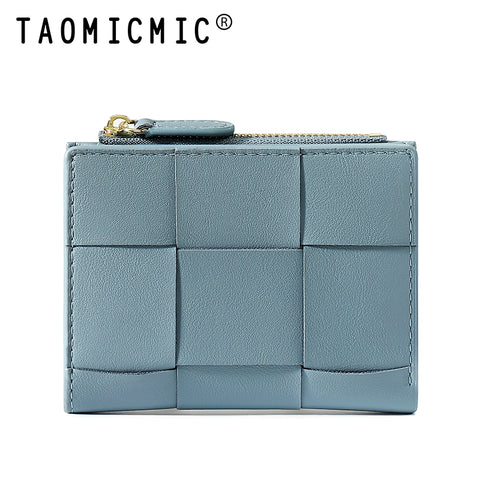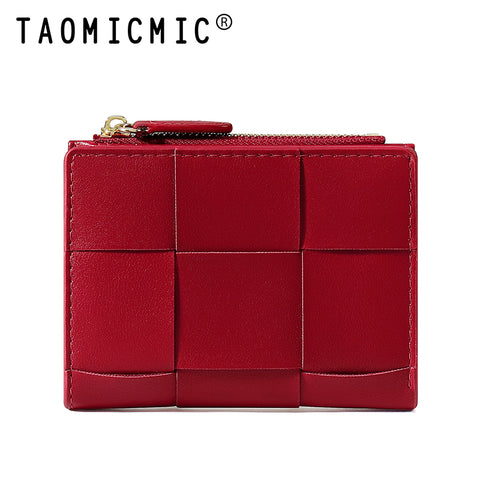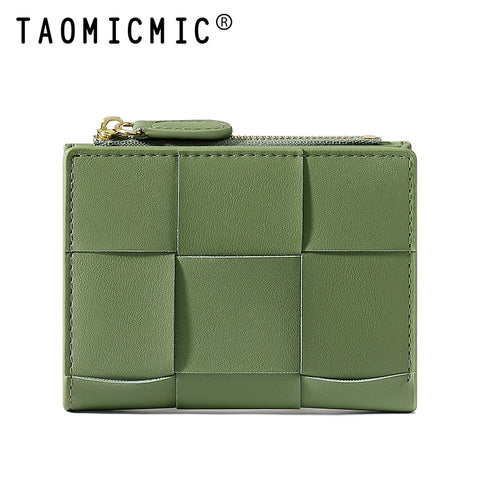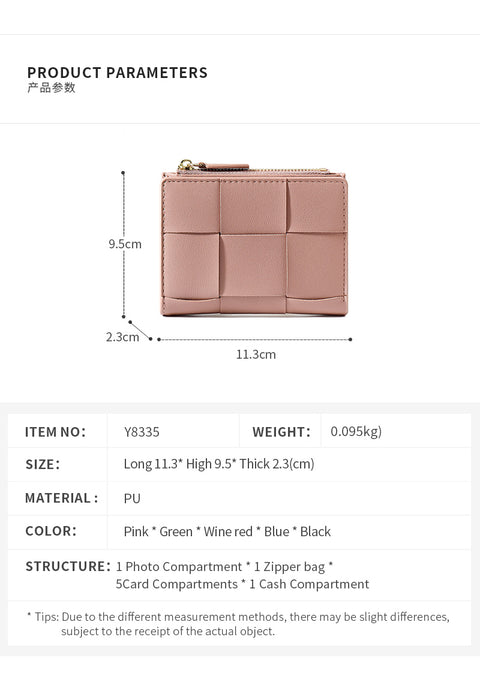 Taomicmic
Weave Two Fold Wallet
Introducing the new Weave Two Fold Wallet! Cuteness just doesn't get better than this. Crafted from vegan leather, this wallet is stylish and sophisticated enough to carry all of your must-haves in a snug two-fold design. It has the perfect compact shape with the measurements of 11.5 x 9.5 x 2.3 cm, so it fits nicely in any bag or pocket without feeling bulky.

The wallet comes in five stunning colors – pink, green, red, blue and black – so you'll definitely be able to pick a hue that suits your personality. It has more than enough storage space too, so you can keep everything organized while looking stylish at the same time. The interior features 1 photo compartment, 1 zipper bag, 5 card compartments and 1 cash compartment - basically all you need on the go.

So treat yourself to some extra cuteness in your life with the Weave Two Fold Wallet! With its enviable combination of elegant style and practicality, it's sure to meet (and exceed!) all of your wallet needs!