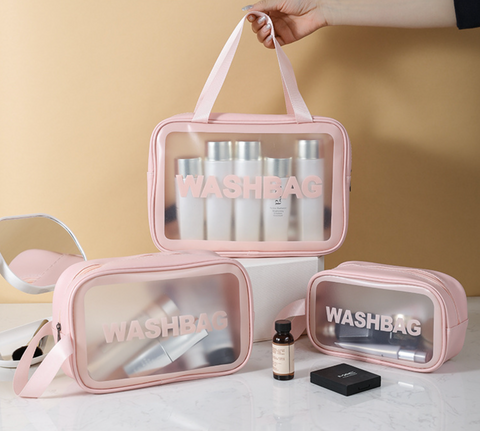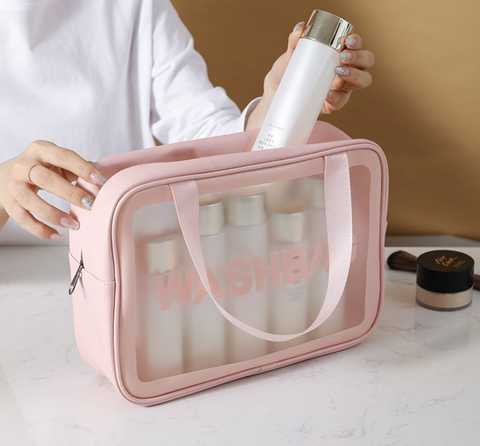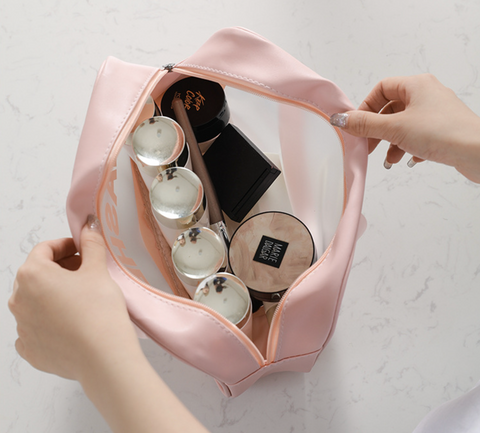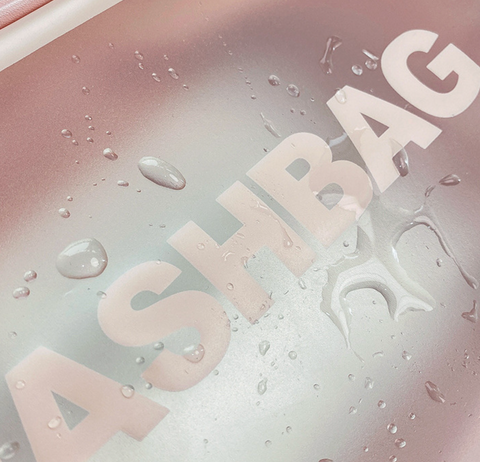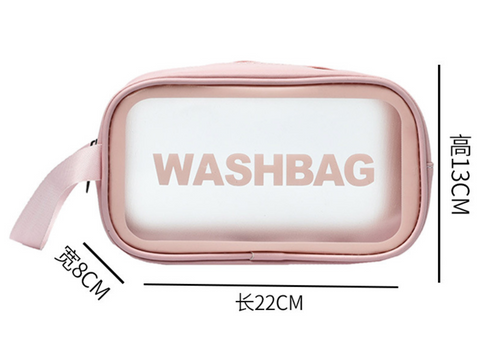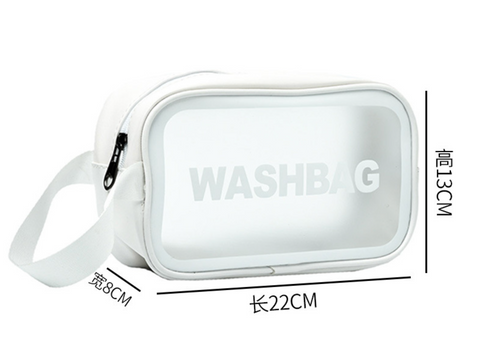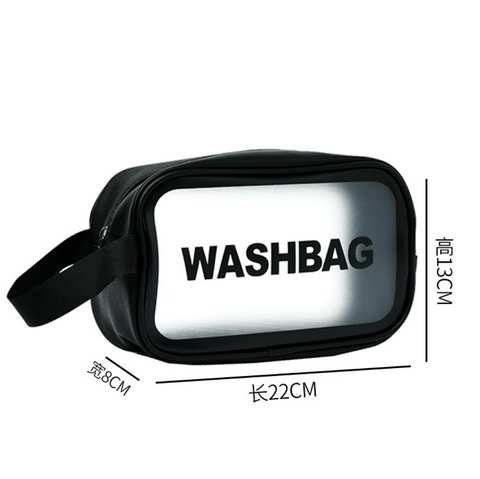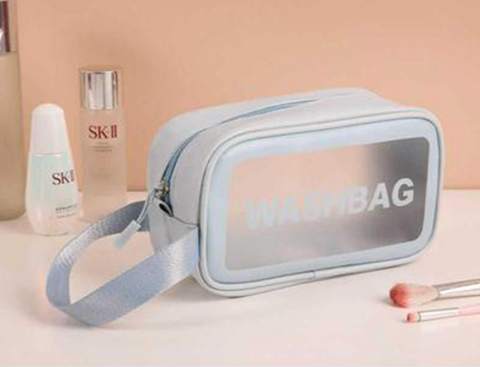 Midori Gifts
Transparent Cosmetic Small Matte Bag
Don't you HATE it when you need to rummage through your purse for that one item you can't find? That's why we created our Transparent Cosmetic Small Matte Bags—to make finding what you need much easier! The clear sides mean you don't have to guess which bag is holding your lipgloss!

These bags are matte, liquid proof, and come in four fun colors: pink, black, white and blue. Plus, each one is labeled with "Washbag" on the front so you don't mistake it for something else. Our small size makes them perfect for taking on trips without taking up too much space in your carry-on. And since they're waterproof and resistant to spills, you don't have to worry about any accidents ruining your items!

Our Transparent Cosmetic Small Matte Bag is the perfect accessory for anyone on the go who needs quick access their essentials. Whether it be make-up, shampoo or lotion—you'll always be able to spot it in an instant with these cute little bags. Don't wait another day! Grab yours now before they're gone!