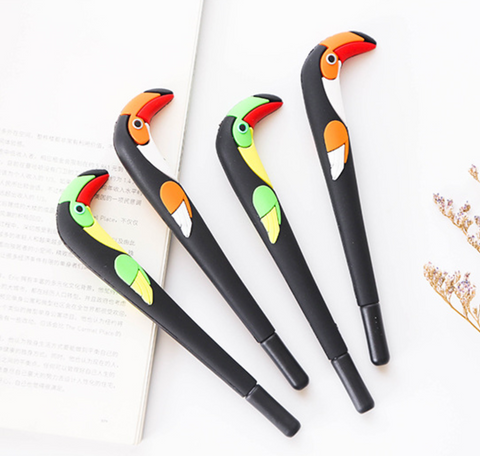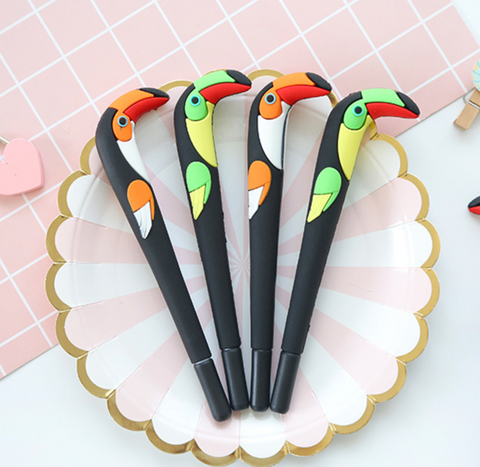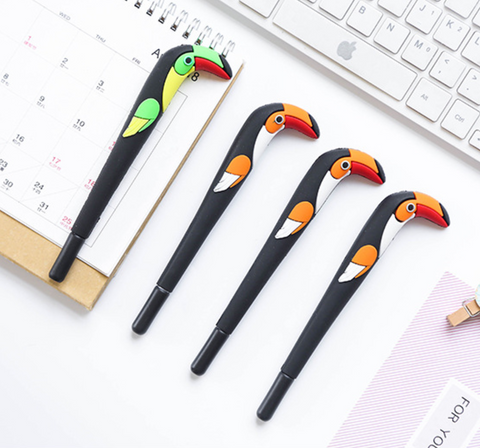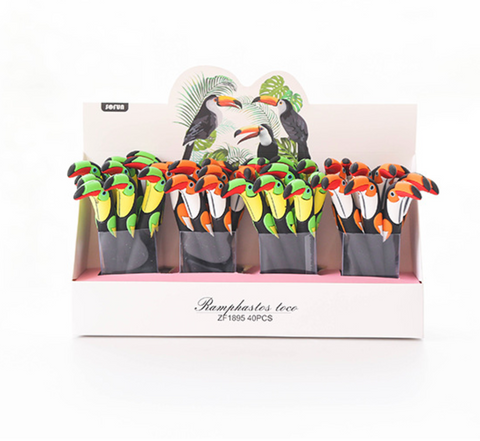 Midori Gifts
Toucan Gel Ink Pen 0.5mm
Please Choose Your Preference!
Introducing the ultimate writing companion – the Toucan Gel Ink Pen 0.5mm! Say goodbye to tedious writing and say hello to this cheerful, bright toucan that will make your day brighter every time you write. Making a statement just got easier, with two gorgeous colors - orange and green! Both, of course, come with their own feathery toucan friend perched atop the pen. But that's not all – this magical mogul of a pen has a soft silicon exterior making long study sessions and long math equations mild and gentle on those hands of yours. Students rejoice! And don't worry – it also comes with 0.5mm gel ink in black so you can be sure that your notes, essays or doodles will have clarity, depth and accuracy like never before! No more smudged lines or missing strokes; get ready for perfect penning with the Toucan Gel Ink Pen 0.5mm!
We may not be able to guarantee your preference but we will do our best!