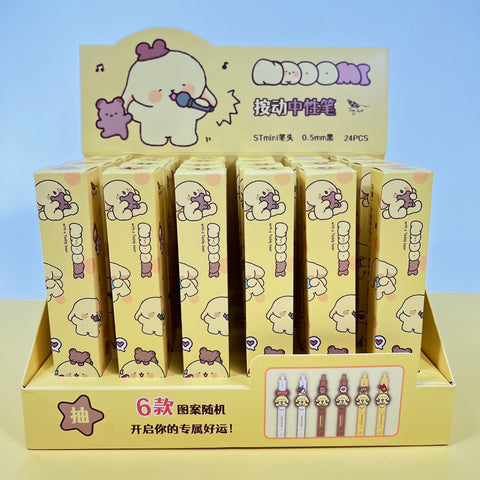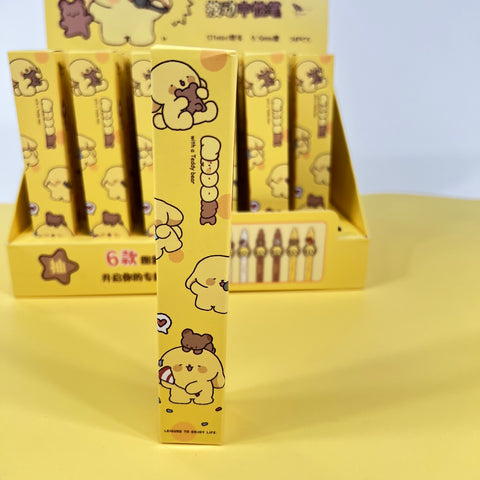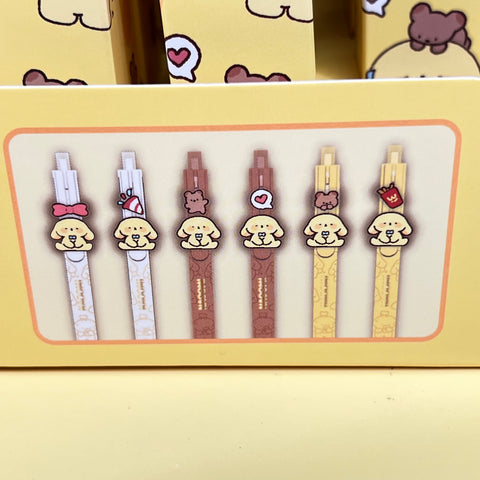 TreeIn
Tangyuan Rabbit 520 Gel Ink Pen 0.5mm
Tangyuan Rabbit 520 Gel Ink Pen 0.5mm is the perfect pen for those looking to add a bit of cute and sweet into their schoolbooks or sketches! This fun pen comes with six surprise designs featuring an adorable rabbit mascot that will make writing or sketching all the more enjoyable. With a 0.5mm black ink, you can be sure your notes are legible and look beautiful too.

This ultra-cute pen is an ideal companion for students who want to express themselves with style and sweetness without overdoing it. The surprise element makes this pen extra fun for students who like surprises - you never know what cute design will come in your mystery box!

Perfect for note-taking, letter writing, journaling, sketching, scrapbooking, and anything else creative - Tangyuan Rabbit 520 Gel Ink Pen 0.5mm is sure to brighten up your school days and bring you much joy! Get one today and relish in the sweetness of creativity!