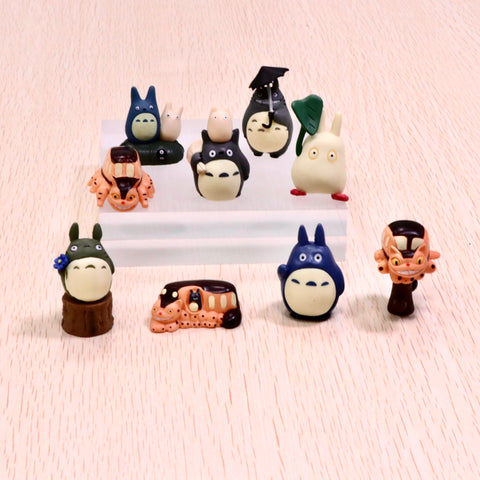 Midori Gifts
Studio Ghibli Totoro Collection Statues
NOTE: We no longer have Catbus laying down or Totoro with the umbrella!
Note: These statues do not come in boxes!
Introducing the Studio Ghibli Totoro Collection Statues! These adorable little statues are perfect for any fan of Studio Ghibli. Whether you use them to decorate your home or office, or give them as a gift to a fellow fan, these statues are sure to please.

Each statue is made of high quality materials, and measures 3.5cm. The set includes both Totoro and No Face, two of the most popular characters from Studio Ghibli films.

These statues are the perfect way to show your love for Studio Ghibli films. Order your set today!
Please choose your preference!
We will do our best to find a statue that matches your preferences. We sometimes run out, but in those cases a random one will be chosen for you!