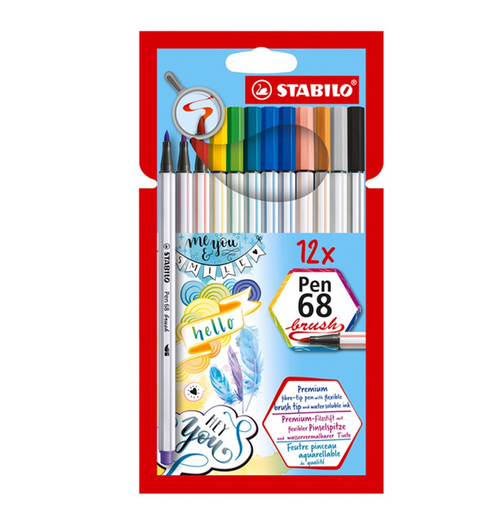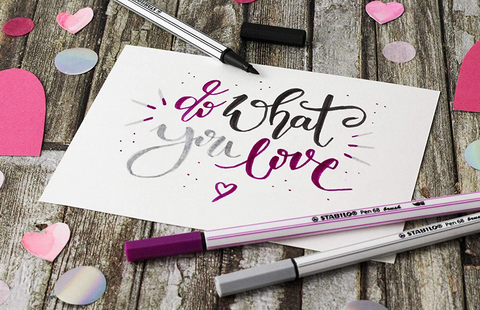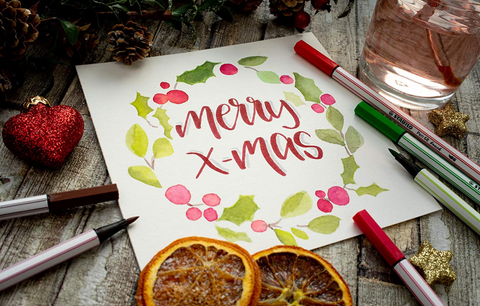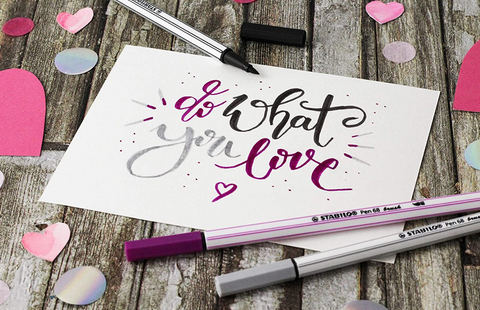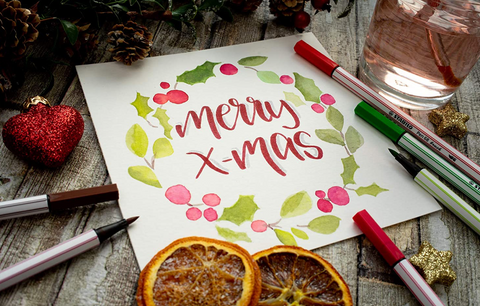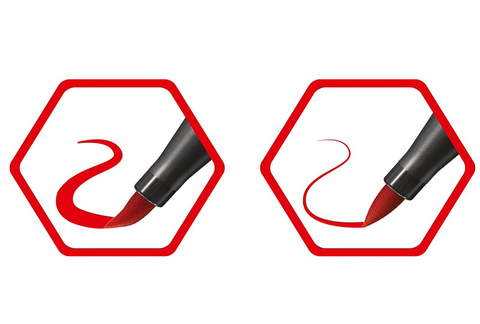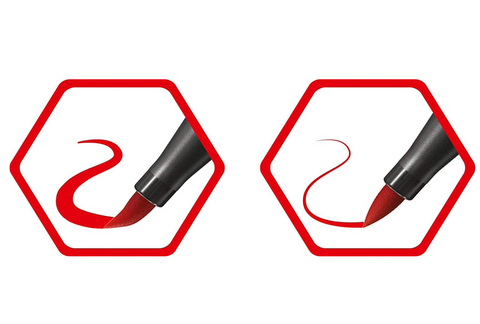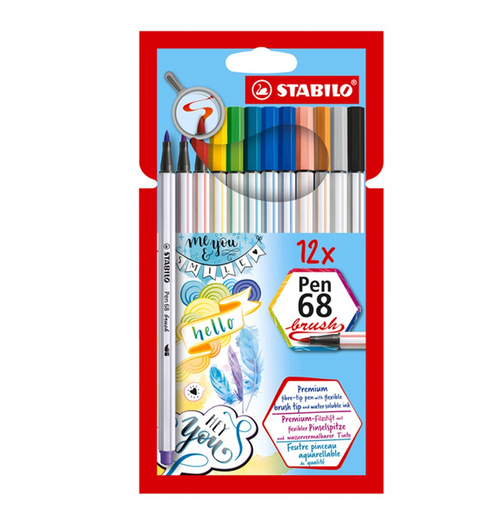 Stabilo
Stabilo Pen 68 Brush Pen Set
A creative Brush Set for all your coloring needs!
Get Creative
A creative, new addition to the Pen 68 family: a premium fibre-tip pen with a flexible brush tip. The Pen 68 brush is superb for getting started with the popular brush lettering trend. The best part is that you don't need any other writing tools. Simply vary the pressure on the brush tip based on how thick or delicate you want the line to be. The premium fibre-tip pen is available in a great variety of brilliant colours. With the water-based ink, you can magically create fresh watercolour and blending effects on paper.
Product features:
With the Pen 68 brush, it's easy for beginners to get started with brush lettering

Create a variety of lines with just one pen: Simply control the pressure on the flexible brush tip to regulate line thickness

Advanced artists like the Pen 68 brush because this all-rounder covers a variety of creative areas

Perfect creative addition to the Pen 68 family to provide even more options

Create and improve artworks with the popular and proven STABILO quality

Select from a wide colour spectrum in brilliant colours

Up to 24 hours of dry-out protection without cap

Paint over the water-based ink with water to achieve colour blending or watercolour effects in hand lettering, bullet journals, comics, manga, etc.