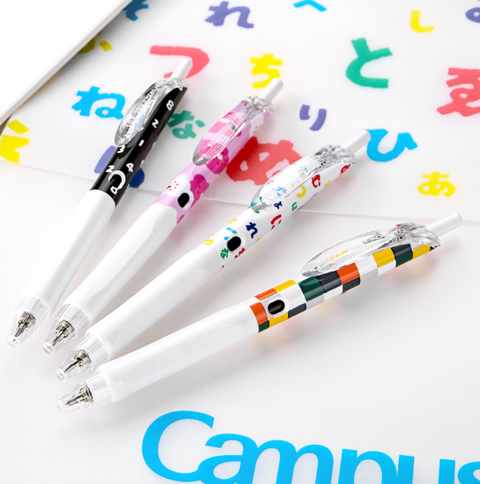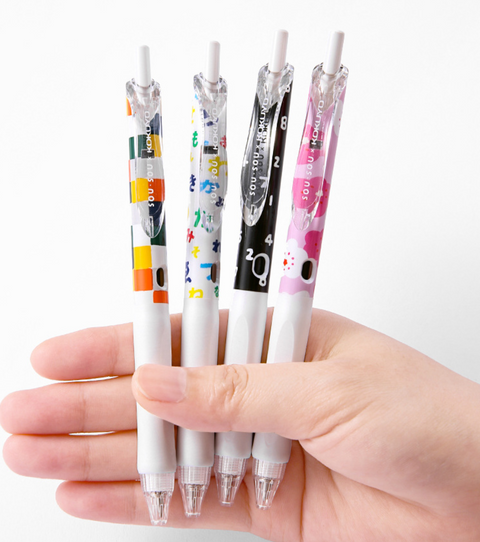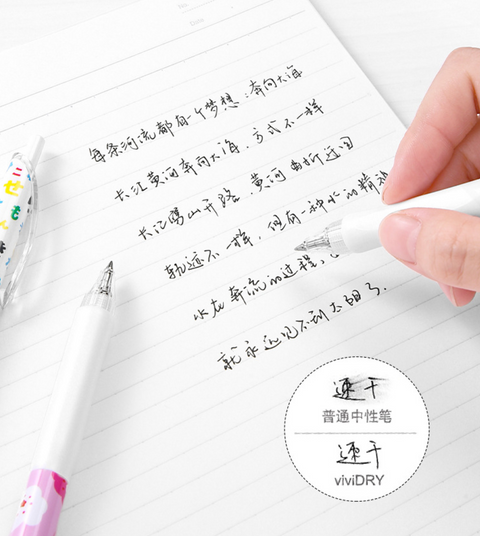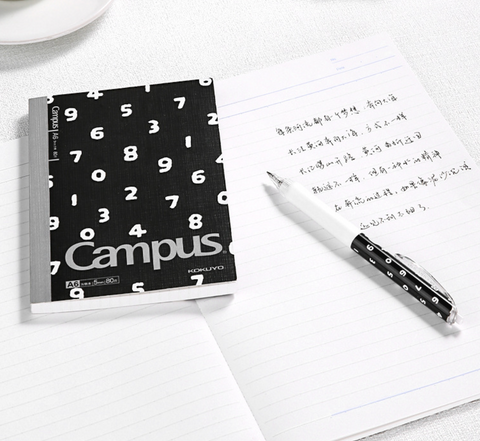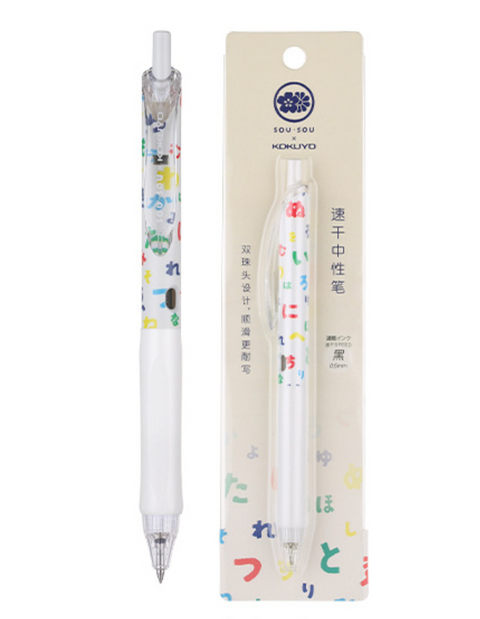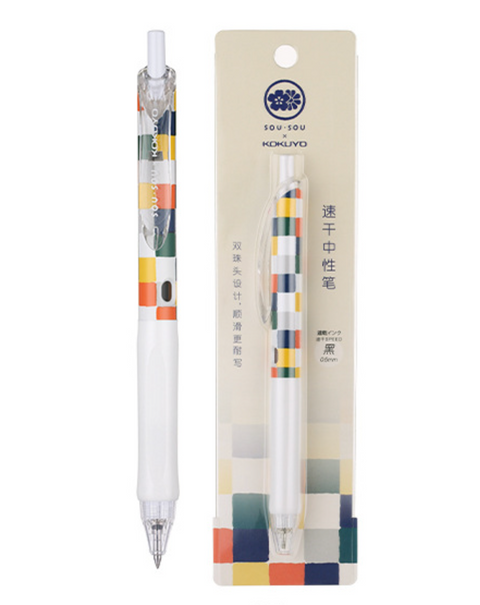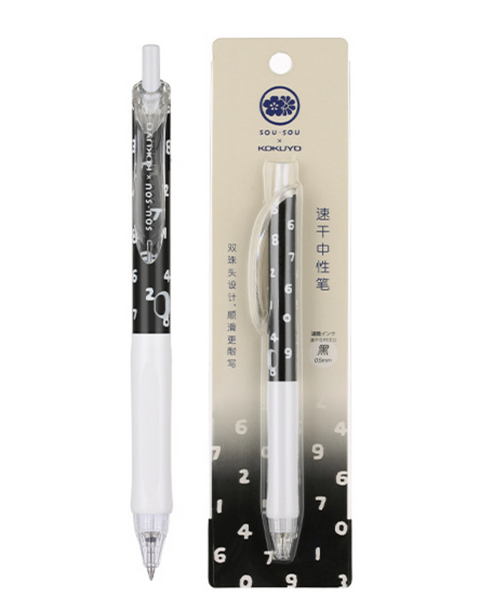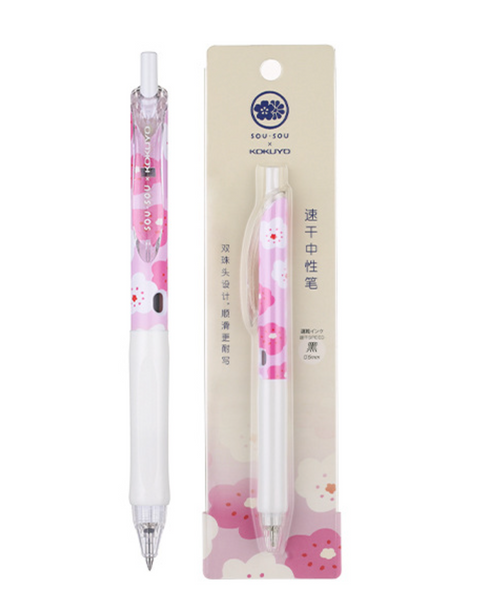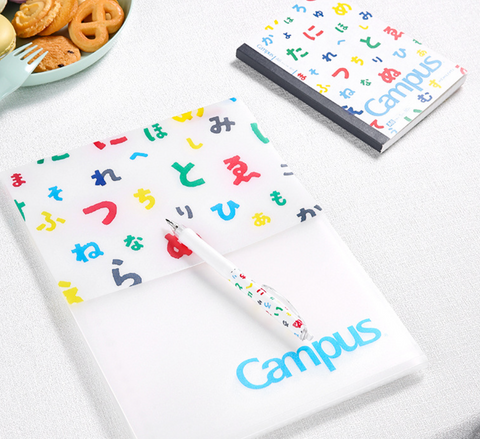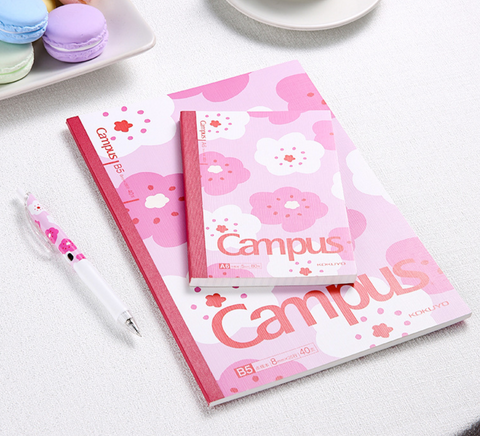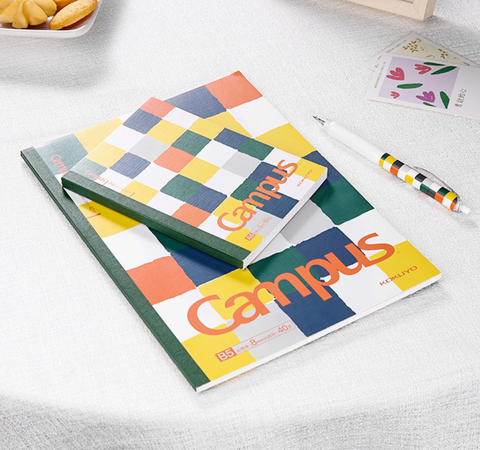 Sousou
SOUSOU Vividry Cute 0.5mm Quick Dry Gel Ink Pen
Introducing SOUSOU Vividry Cute: the super cute 0.5mm Quick Dry Gel Ink Pen that brings fun to your note taking! With its stylish design, it is perfect for all types of writing needs.

This ink pen boasts bold and smooth gel ink that won't skip or smudge, ensuring clean lines and perfect handwriting. Not only does it provide excellent writing performance, this pen also fast-dries so you can forget about messy ink smudges on your hands and paper. Plus, it comes in four different designs — you are sure to find your favorite one! Every pen measures 14.3 cm length and looks absolutely adorable in any pocket or pencil case!

So liven up your notes with SOUSOU Vividry Cute 0.5mm Quick Dry Gel Ink Pen – the perfect writing companion for all students and professionals who prefer a stylish but reliable pen for their work as well as daily life!