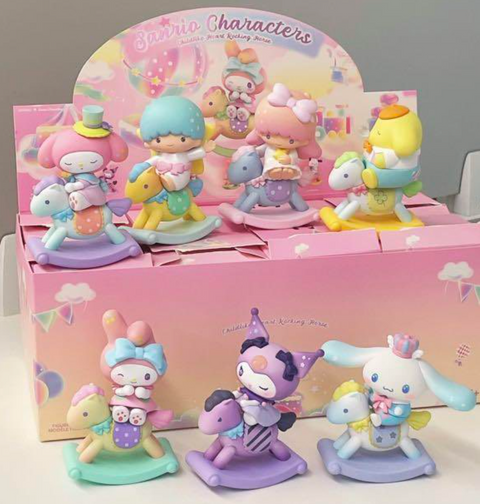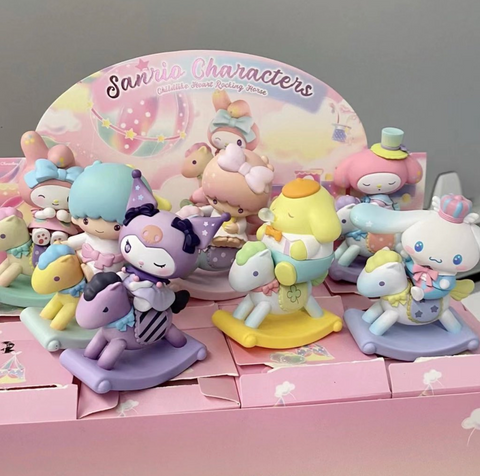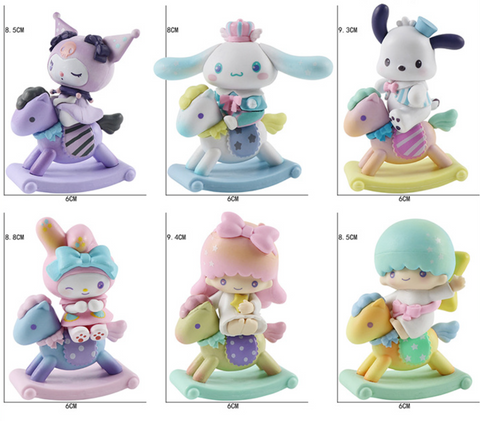 Midori Gifts
Sanrio Rocking Horse Statues
Please choose your preference!
Now you can take a trip through wonderland with the Sanrio Rocking Horse Statue! Made with resin, this 8cm statue will bound into life as soon as it arrives. Choose from 7 different designs, all inspired by some of your favoriteSanrio characters! There's nothing quite like gaining the confidence of our cheery mascotMy Melodyor the iconic smiles of Hello Kitty. Which one will you choose?

These statues make perfect imaginative additions to any bedroom or study. Whether you're an adorable tot or aSweet student, any fan of Sanrio is sure to fall in love with their new rockin' friend! Add a touch ofcuteness andcolorful fun with your very own SanrioRocking Horse Statue!
We will do our best to find a statue that matches your preferences. We sometimes run out, but in those cases a random one will be chosen for you!