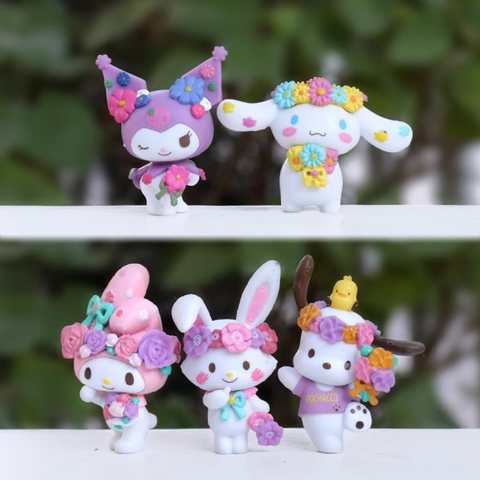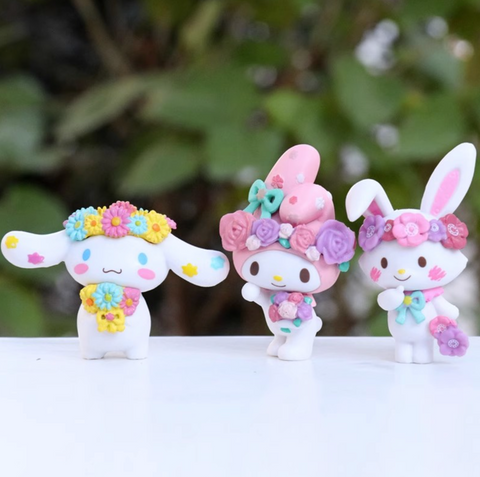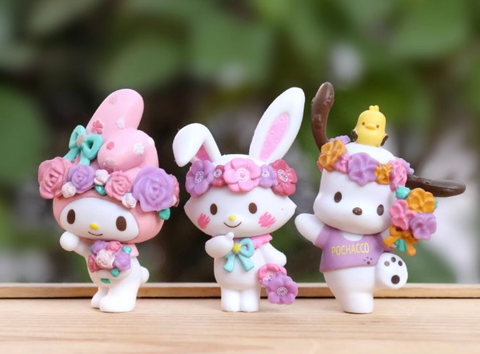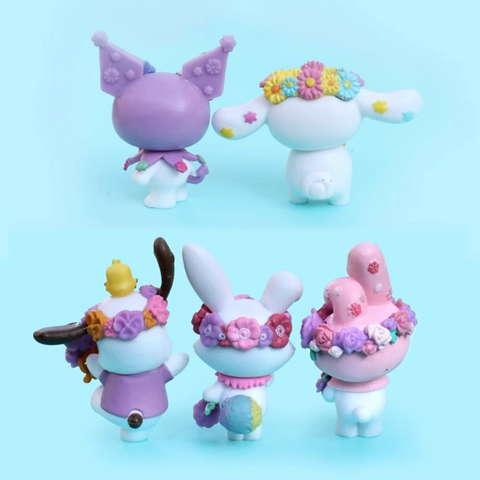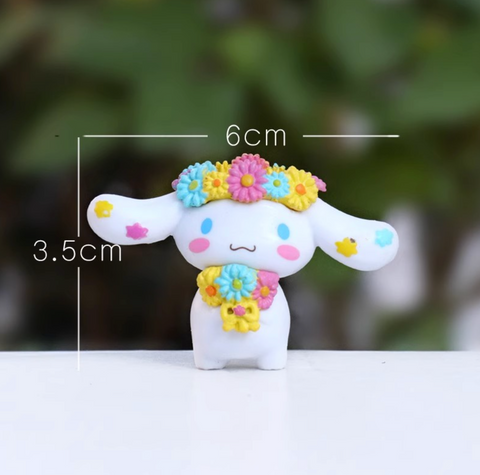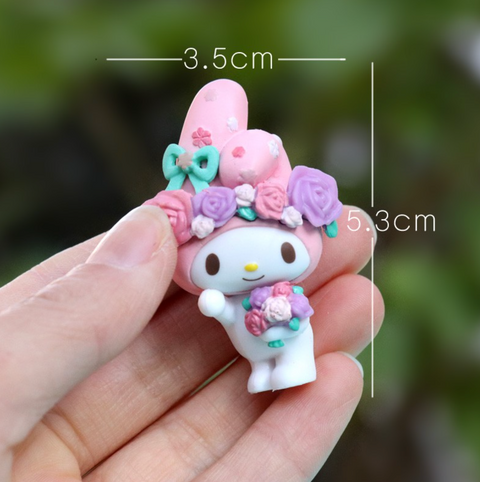 Midori Gifts
Sanrio Flower Statues
Please choose your preference!
Spread the joy with Sanrio Flower Statues! These adorably sweet sculptures are designed to bring a smile to your face. Crafted with resin, they measure 5cm in height and come in five charming styles. Perfect as décor for any room or desk, these statues will help brighten up your space!

Show off your unique style by displaying these lovely shapes. Choose from a variety of colors such as balanced grey, subtle pink, vibrant yellow, and more! Pick out the one that speaks to you the most! Make a statement without saying a word—these statues are great conversation starters that everyone will love.

Ideal for students living on their own or making their first dorm, Sanrio Flower Statues are the perfect way to add a dash of pizzazz without breaking the bank. They make lovely gifts for friends and family as well. Give something special that won't soon be forgotten. Celebrate life's beauty with these dainty flower motifs today!
We will do our best to find a statue that matches your preferences. We sometimes run out, but in those cases a random one will be chosen for you!