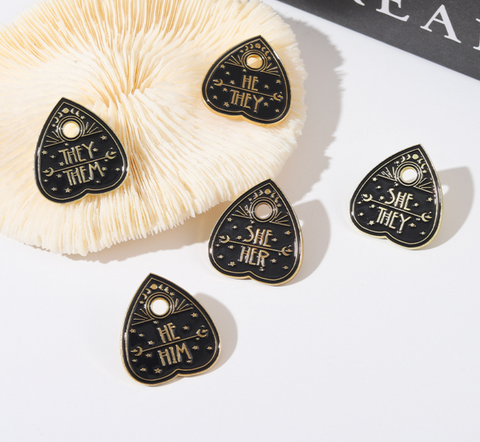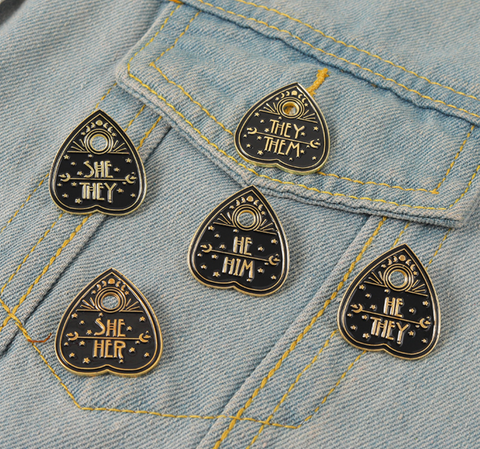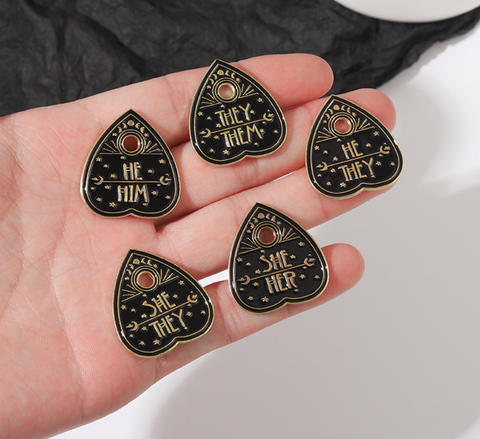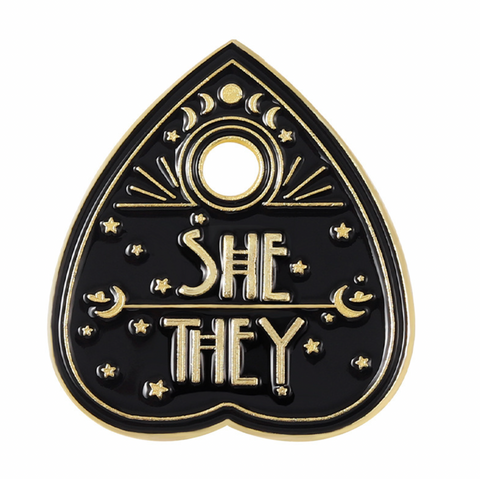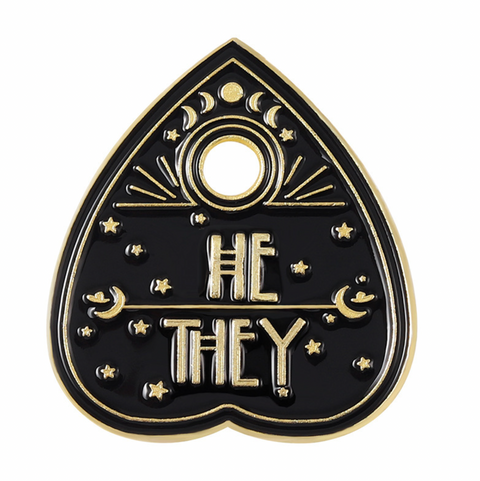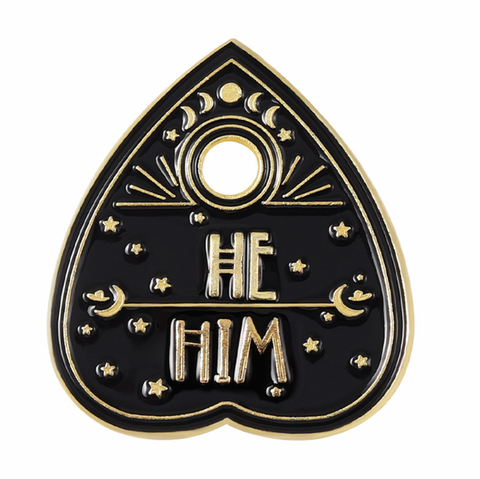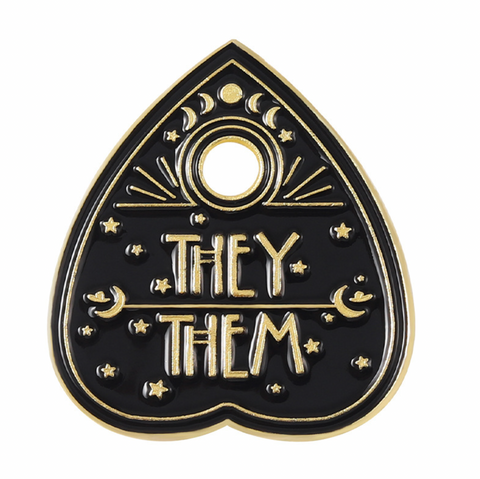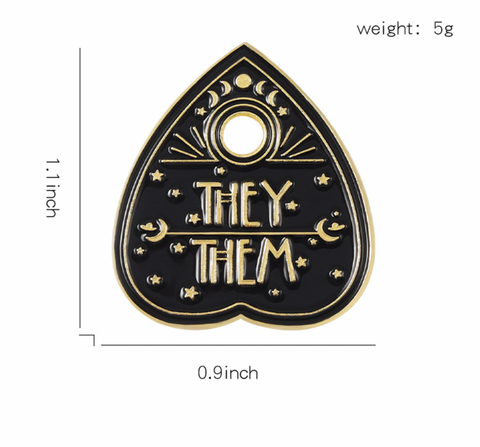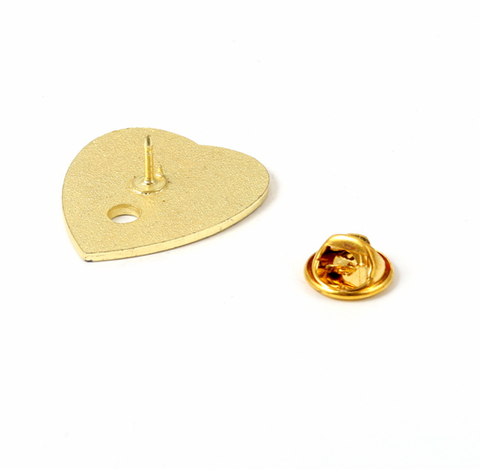 Midori Gifts
Pronoun Ouija Planchette Pins
What's cooler than a pronoun ouija planchette pin? How about a whole bunch of them in different styles to choose from!

Each pin is made from high quality metal alloy and comes in a variety of pronoun combinations, including they/them, he/them, she/her, and he/him. They're also environmentally friendly, so you can wear them with peace of mind knowing that you're not harming the planet.

Whether you're looking for a stylish way to show off your pronouns or you just want to support your LGBTQIA+ friends, these pins are the perfect way to do it. So grab one (or a few!) today and start making a statement.