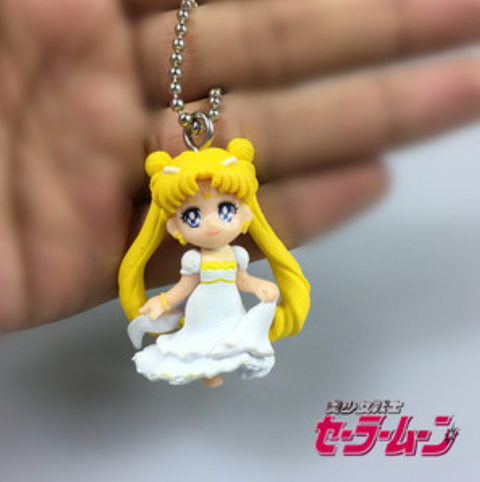 Midori Gifts
Princess Serena Keychain
Introducing Princess Serena Keychain, the latest addition to your Sailor Moon collection! This adorable keychain is perfect for any fan of this classic anime. The charming keychain is made with resin, giving it a soft and durable finish that ensures it will last you a long time.

The mesmerizing design accurately captures the look of princess Serena – her etched-in features are delicate yet attention-grabbing, sure to make a statement wherever you take your keys. Whether you're dressing up a favorite set of keys or attaching it to your bag as an eye-catching accessory, this keychain will always catch your eye. It's perfect for novices and fans alike – after all, who doesn't want to be able to carry around a piece of their favorite series?

Head over to our store today and pick up yours now – get ready to rock sailor style with Princess Serena Keychain!