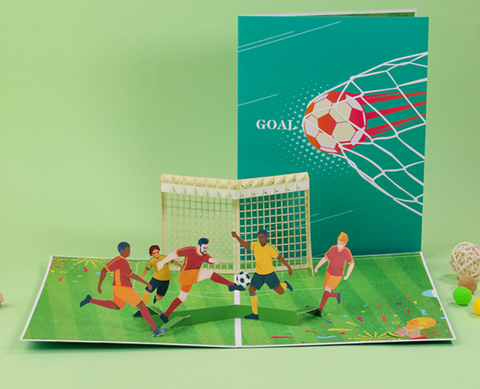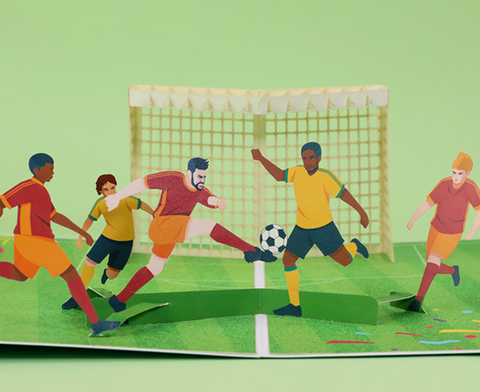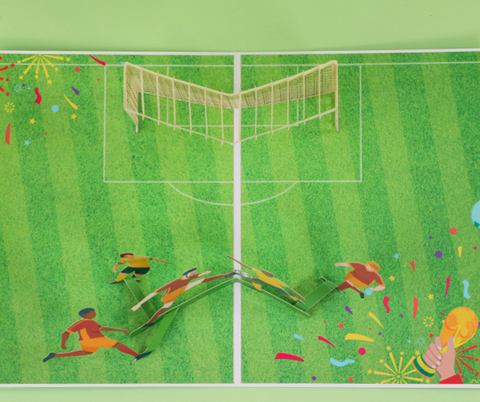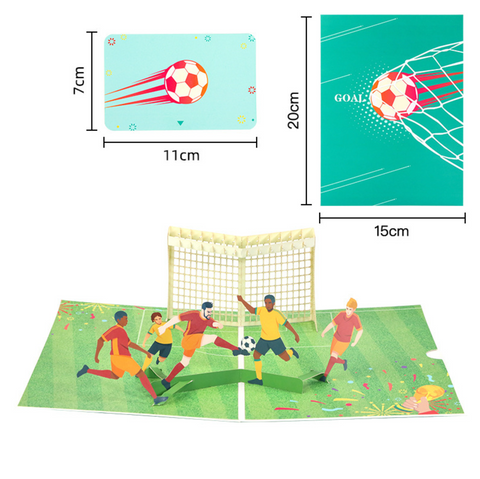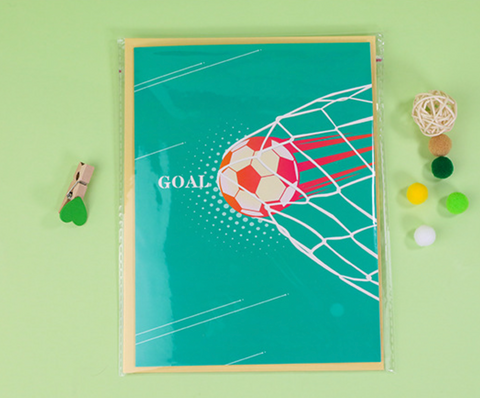 Midori Gifts
Pop Out Card Soccer
Introducing Pop Out Card Soccer - an amazing 3D card that packs tons of excitement and fun into one unique design! It's the perfect card for any soccer fan, player or coach - and it's sure to add an extra touch of flare to any gift.

Each card is made from high-quality paper, so it looks and feels like a professional soccer match in miniature! Players are posed in motion as they race towards the goal with a detailed ball in play. The fine details even include stands filled with spectators cheering them on. To make this card extra special, each card is blank, so you can write your own special message that will really hit the back of the net!

Pop Out Card Soccer is ideal for anyone who loves soccer - from players to coaches! It's also perfect if you're giving someone a thoughtful gift - celebrating a win or final game or simply showing them how much you care about them. Make their day even better and send something truly memorable with Pop Out Card Soccer; get yours today!