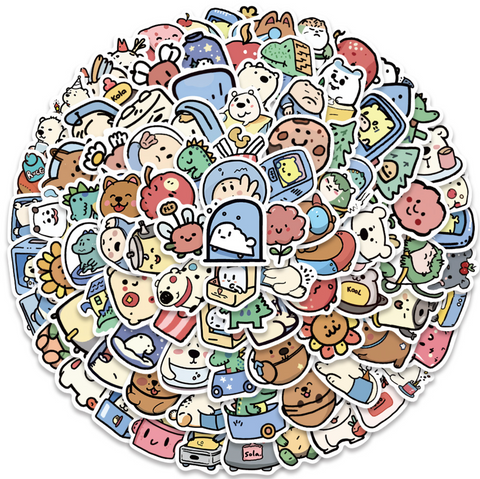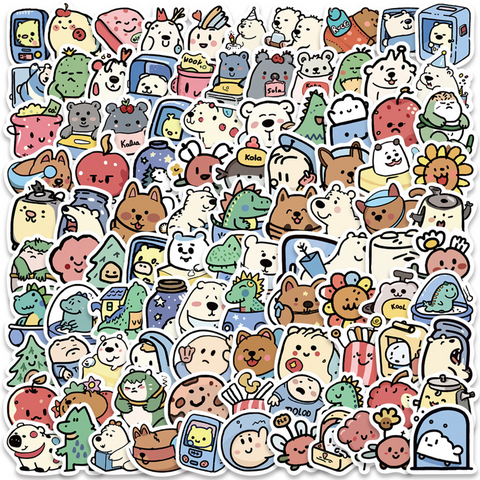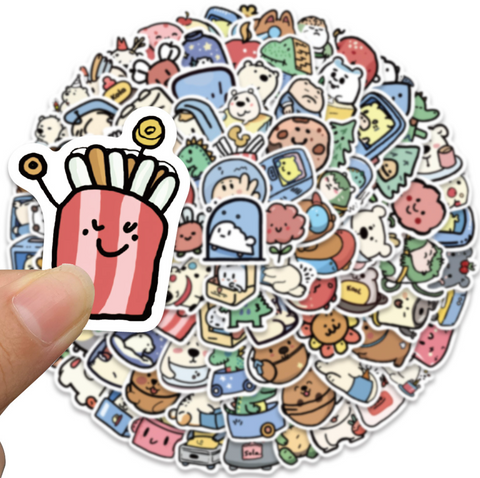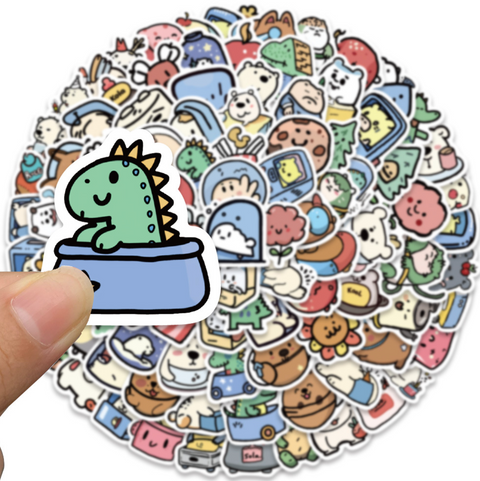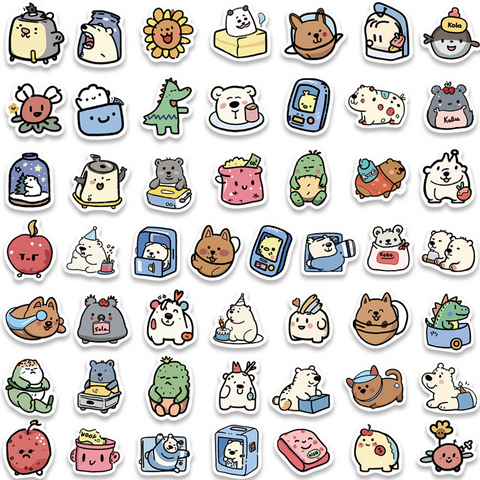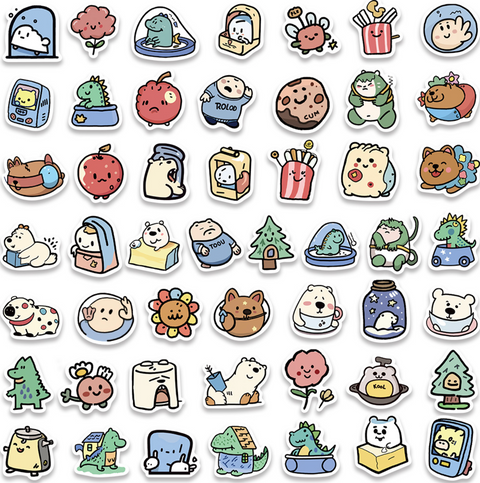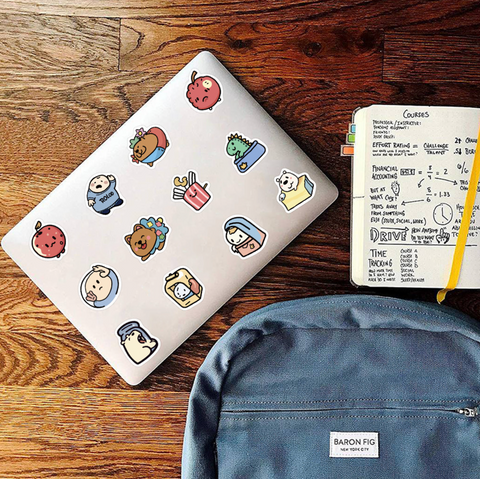 Midori Gifts
Polarbear Friends Vinyl Sticker 100pc
Introducing the Polarbear Friends Vinyl Sticker 100pc! Perfect for animal-lovers of all ages, this sticker pack includes 50 of the cutest animal designs you can find. Whether you're a fan of pandas, polar bears, foxes, cats, or any other animal, you can express your love of your favorite critters with these adorable stickers.
Product Highlights:
🐻‍❄️Waterproof: Whether you place it on your phone, laptop, or car, the Polarbear Friends Vinyl Sticker 100pc will look just as good as when you put it there! The waterproof and durable material ensures your stickers will last a lifetime.

🐻‍❄️Vinyl Material: Our high-quality vinyl material gives your stickers the extra layer of protection that they need to stay vibrant and colorful. As a bonus, applying and removing them is no problem with their easy-to-peel backing.

🐻‍❄️Vibrant Colors: With 50 different animal designs to choose from, you'll be sure to find one that matches your style. All of our stickers feature sharp and vibrant colors so that you can show off your love of animals in style.

🐻‍❄️Great Gift Idea: Perfect for animal lovers of all ages! These Polarbear Friends Vinyl Stickers make great stocking stuffers, birthday gifts, or even party favors. Show your loved ones how much you care about them by gifting them these cute critters!