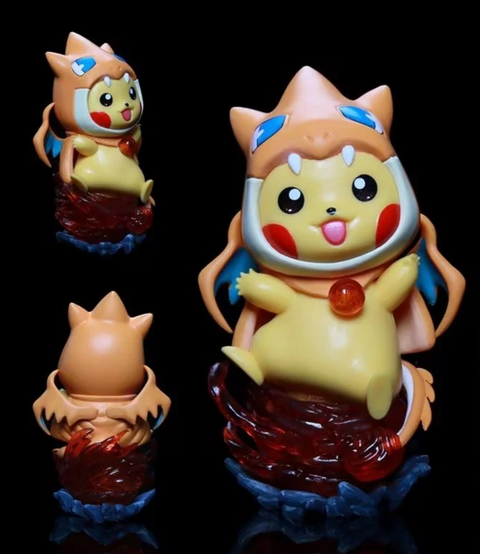 Midori Gifts
Pokemon Mew Pikachu Statue
Step into the exciting world of Pokemon with this stunning Pokemon Mew Pikachu Statue. Standing at 13cm tall, this statue is intricately crafted from high-quality resin, showcasing Pikachu in a captivating new role.
The statue features Pikachu dressed as Charmander, surrounded by dynamic flames. This fiery scene brilliantly captures the power and excitement of Pokemon battles, making it a must-have addition to any Pokemon collector's repertoire.
NOTE: There may be slight discrepancies between photos and statues.
This statue is manufactured in China.