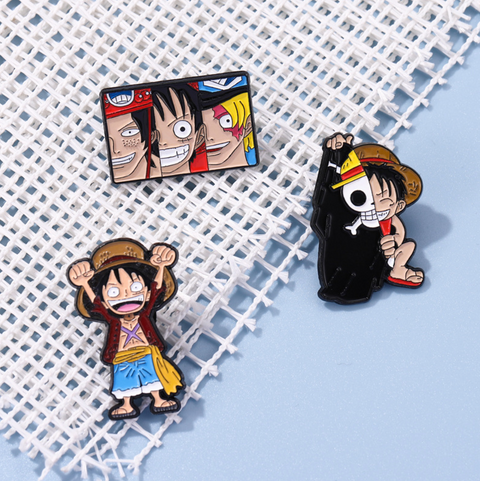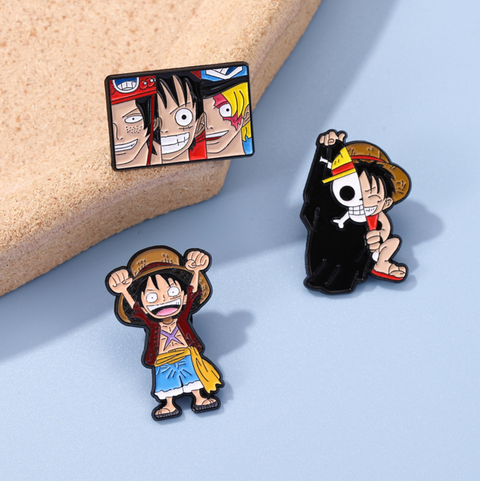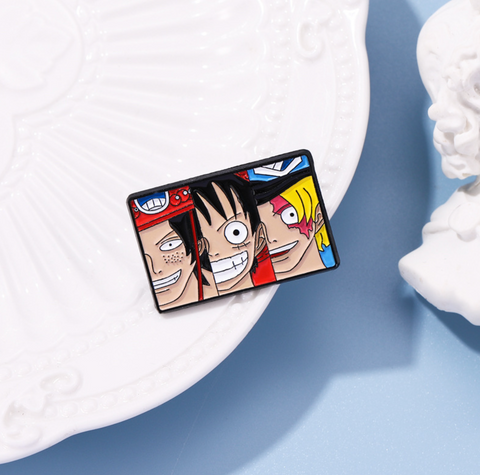 Midori Gifts
One Piece Luffy Ace Pin
Fashionable and fun, these One Piece Luffy Ace Pins are inspired by the beloved anime, One Piece. These pins feature Luffy, Ace, and Sanji in a beautiful enamel finish, giving them a special, noteworthy look.
Product Highlights:
☠️Enamel - These high-quality pins feature colorful enamel that will add color to any outfit or display. They are built to last and can handle daily wear and tear.

☠️High Quality - These One Piece Luffy Ace Pins are made from durable materials, so they won't bend or break easily. The secure back keeps them in place and prevents any unwanted movement.

☠️Easily Attachable - Keep your pin secure with its secure back! The back is designed to fit snuggly on any fabric or material, ensuring it won't fall off when you least expect it.

☠️Great Gift - Show your loved ones how much you care by giving them one of these special pins! It's a perfect gift for any fan of the anime series, One Piece, making it great for birthdays or other special occasions.