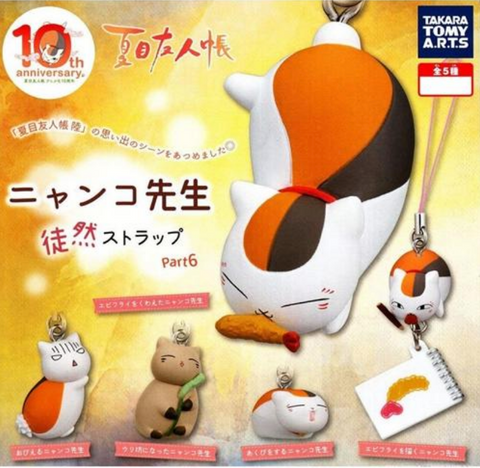 Midori Gifts
Nyanko Sensei Part 6 Statues
Note: These statues do not come in boxes!
Do you ever feel alone? Like you could use a friend to help you get through the day? Well, say hello to Nyanko Sensei! These adorable little keychains are perfect for anyone who needs a little companionship. Just choose your favorite style and take them with you wherever you go. They'll make sure you always have a friend by your side.

But Nyanko Sensei is more than just a cute face. These thumb-sized resin statues are also super stylish. They're the perfect way to accessorize your bags and cellphones. So why not start your collection today? There are five different styles to choose from, so you're sure to find the perfect one for you. 
Please choose your preference!
We will do our best to find a statue that matches your preferences. We sometimes run out, but in those cases a random one will be chosen for you!