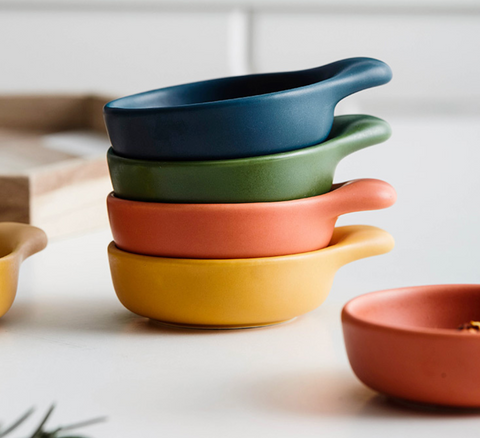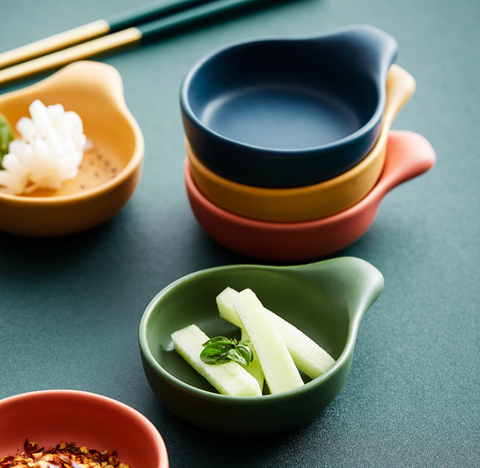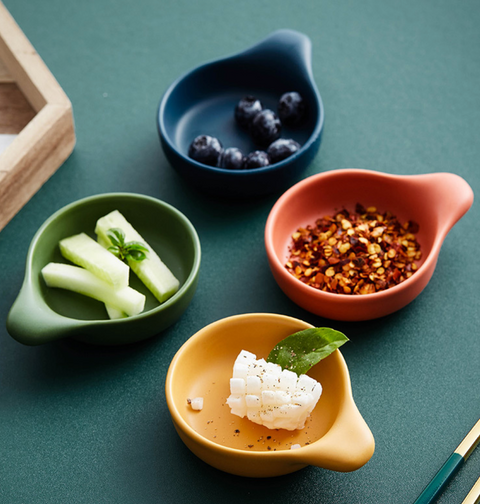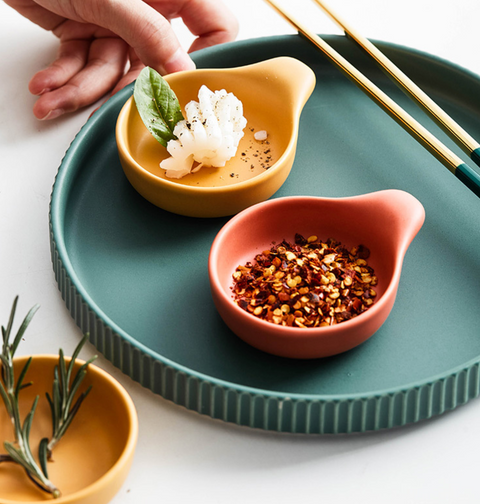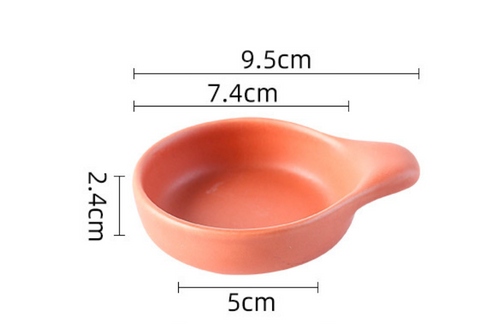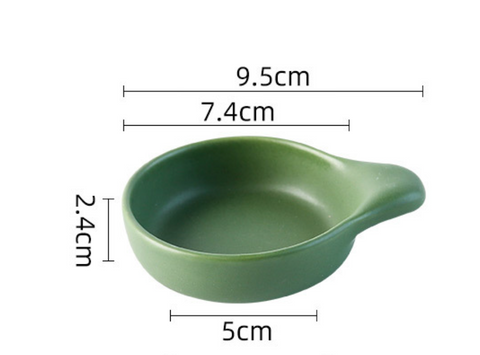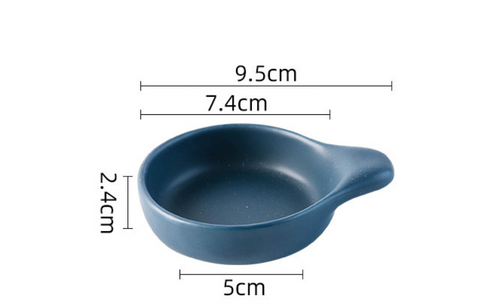 Midori Gifts
Nordic Ceramic Dip Dish
Introducing Nordic Ceramic Dip Dishes – adding a splash of playfulness and color to any table setting!

These adorable and quirky dip dishes are perfect for creating mini snack sections that will bring life to your party or gathering. The ceramic material ensures the vibrant colors won't fade, while the rounded edges and smooth insides provide a pleasant eating experience even for small appetizers like dip.

You can choose between four gorgeous shades: blue, green, orange and yellow. Style up your layering boards with these cute little dishes, or use them as individual accompaniments for meals - not just for dips but also spreading butter, condiments, olives and more!

Whether you're hosting a cocktail evening or looking to surprise guests with unique snacks – our Nordic Ceramic Dip Dishes will bring fun to any occasion. Add a pop of personality on your dining tables without compromising on quality - these unique dishes measure 7.4 by 2.4 cm each so there's plenty of room for those delicious sauces and savory bites!

It doesn't get any more charming than this little pot of flavor. Refreshingly delightful - our Nordic Ceramic Dip Dishes add extra flair to every bite!