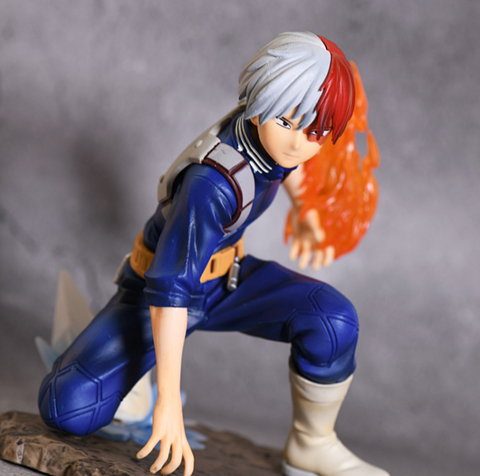 Midori Gifts
My Hero Academia Kotobukiya Statue
 The My Hero Academia Shoto Todoroki Statue is an absolute must-have for any fan of the My Hero Academia series! This exquisitely detailed statue stands tall at approximately 15cm and is made from high-quality resin. It features U.A. High School student Todoroki in a dynamic pose, perfectly capturing his unique dual power of ice and fire.
The intricately painted design highlights the contrasting natures of his powers with precision and artistic flair. It's an impressive centerpiece that's sure to draw attention—especially for those passionate about the beloved My Hero Academia series! With this beautiful statue, you can proudly show off your fandom and have a wonderful reminder of this thrilling series right in your home.
 NOTE: There may be slight discrepancies between photos and statues.
This statue is manufactured in China.