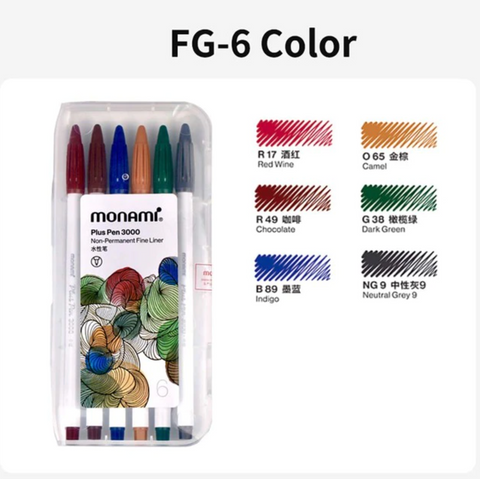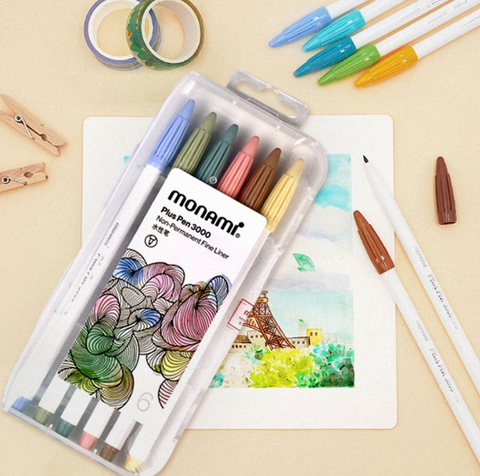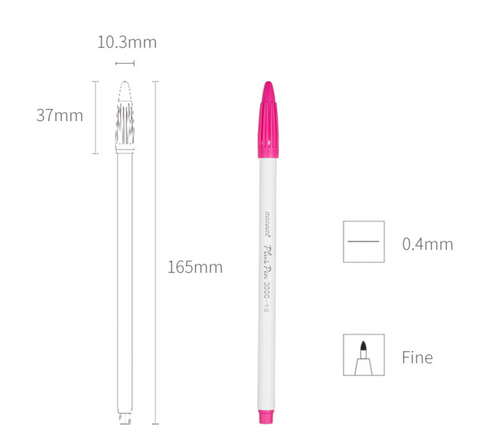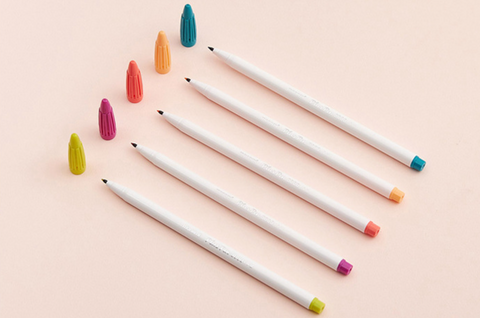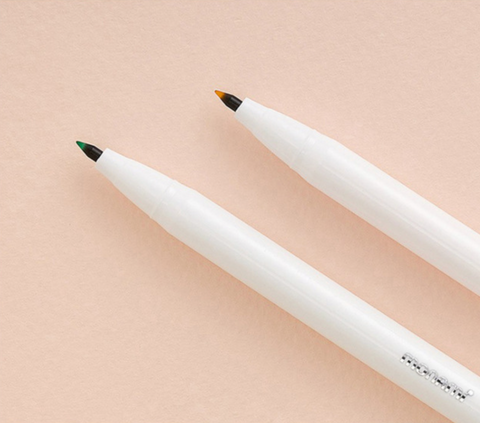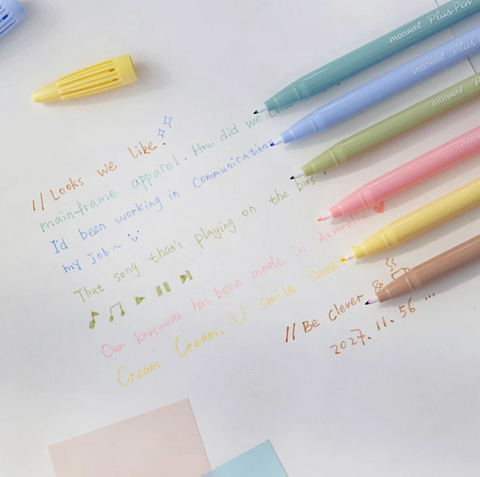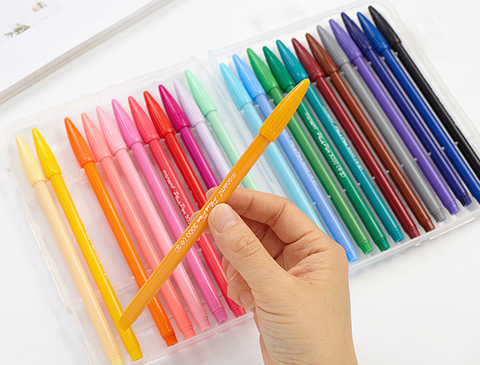 Monami
Monami Plus Pen - 6 set Retro Color
Make note-taking, doodling and coloring a fun and lively experience with the Monami Plus Pens! Get six unique vibrant colors for your creative tasks in this set. With artistic curve design pens and easy-grip barrels, you'll be able to unleash your inner Picasso!

These retro color pens are made from premium ink to give you effortless writing flow that won't skip or smudge. Their felt tip technology gives you excellent control over complex lines, providing consistent results. The tips also last longer so they won't run out of juice too soon.

Ring in some nostalgia with the Monami Plus Pens! Perfect for any occasion, these vibrant artsy pens will bring comedic relief to serious tasks while adding an extra bit of spark to unleash creativity during leisurely activities!