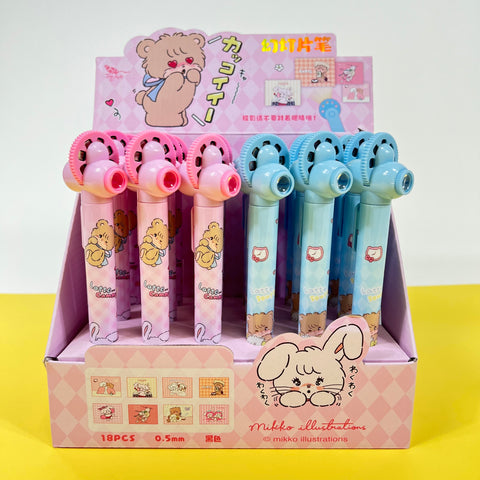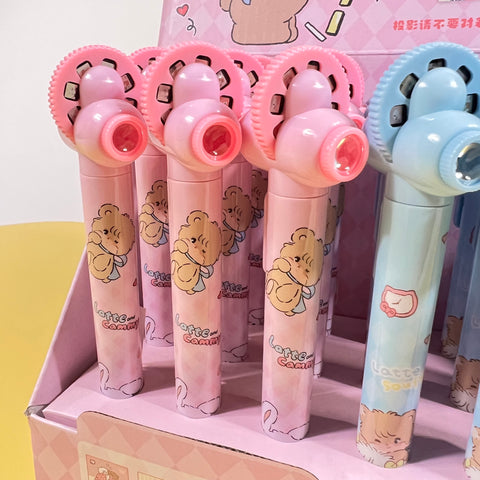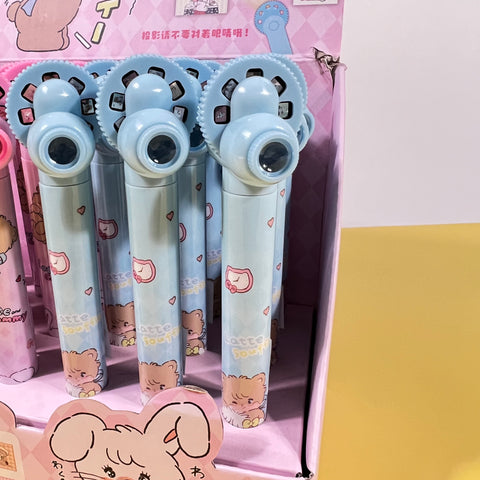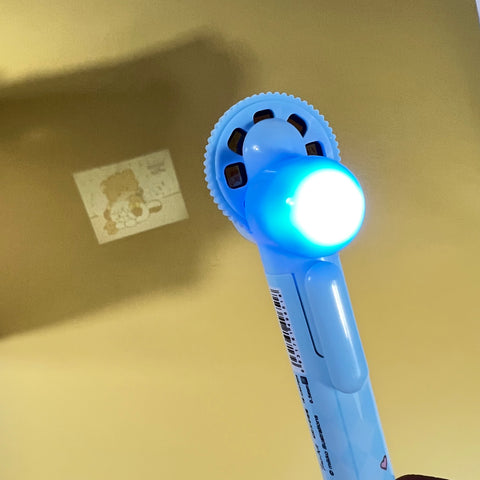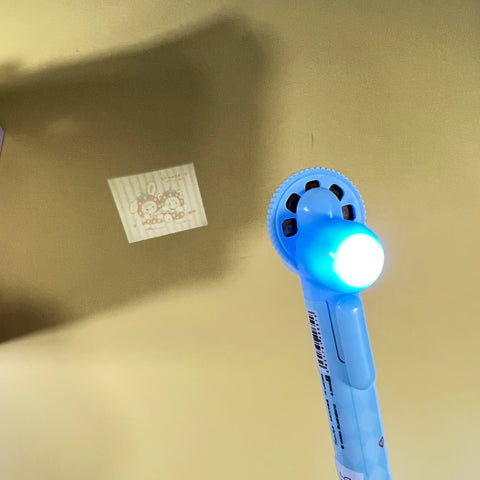 TreeIn
Mikko Projector Pen
Please choose your preference!
Welcome to the exciting world of the Mikko Projector Pen! This incredibly cute writing tool is perfect for students looking to express their creativity both in and out of the classroom.

The Mikko Projector Pen comes in two dreamy colors, pink and blue. Just turn the face of the pen and you can project one of eight images onto your wall or desk, making any ordinary space more imaginative. And when it's time to get work done, just unscrew the top and you'll find a 0.5 mm black gel ink pen, ready for note-taking, drawing, writing — whatever creative adventure awaits.

No matter if you're taking notes in lecture or crafting stories with friends, make your mark with a Mikko Projector Pen. They come in two sweet colors and are sure to add a special touch when bringing your ideas to life!