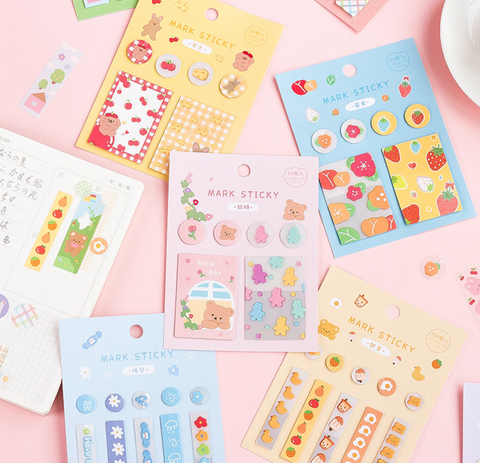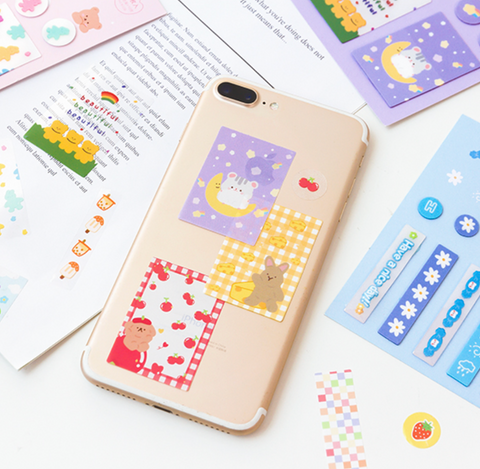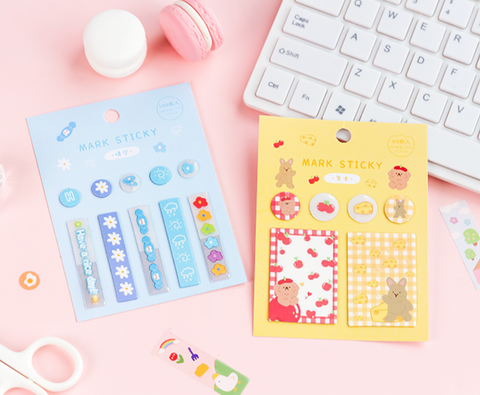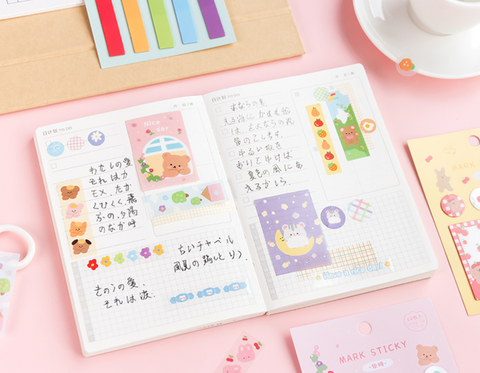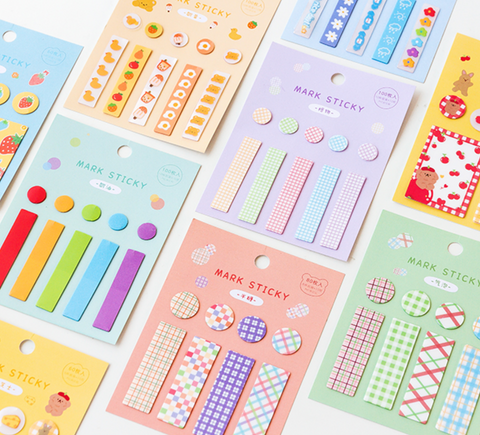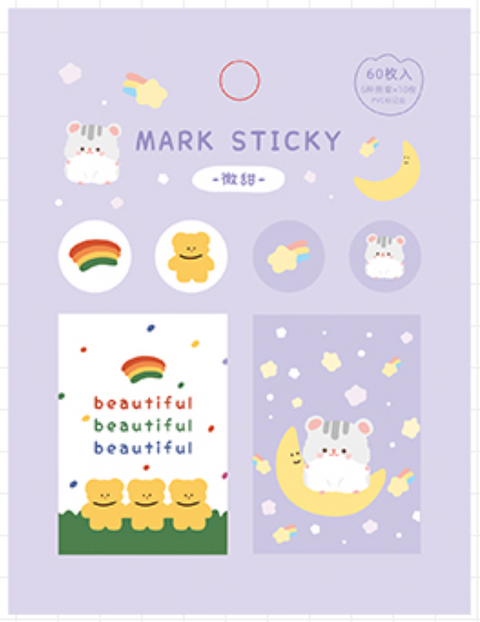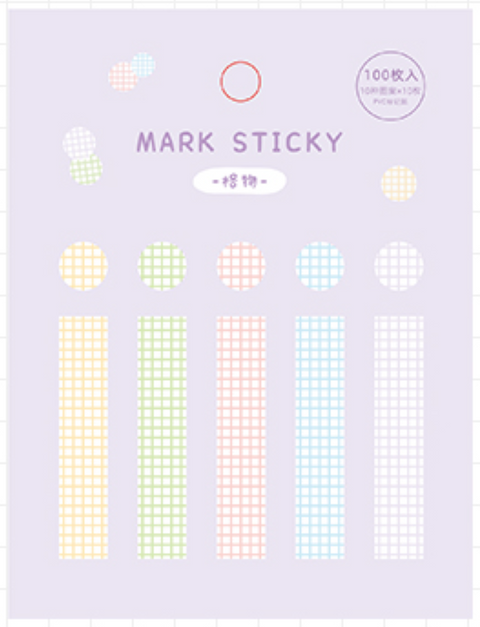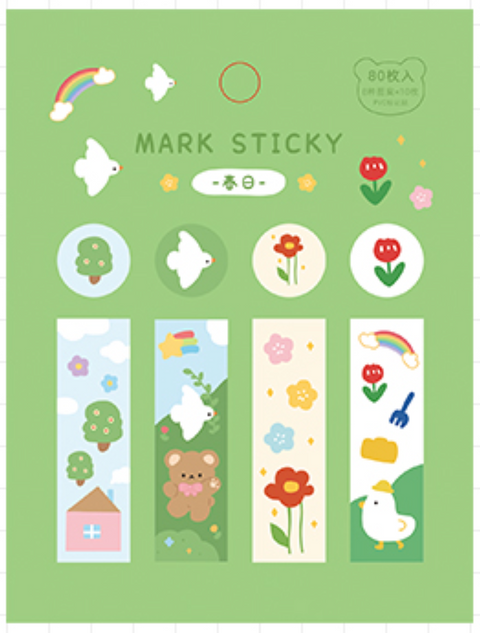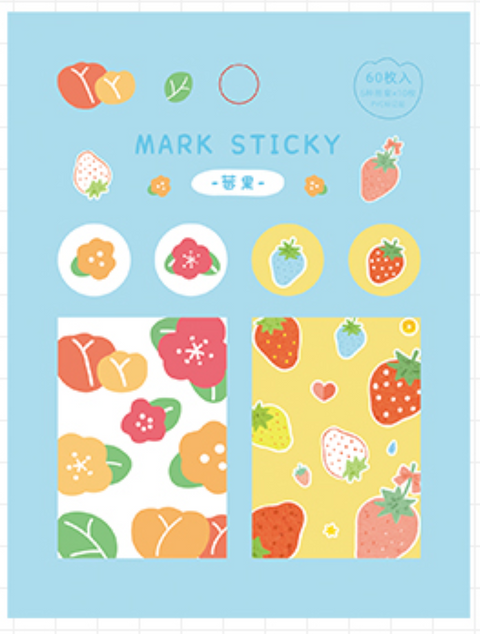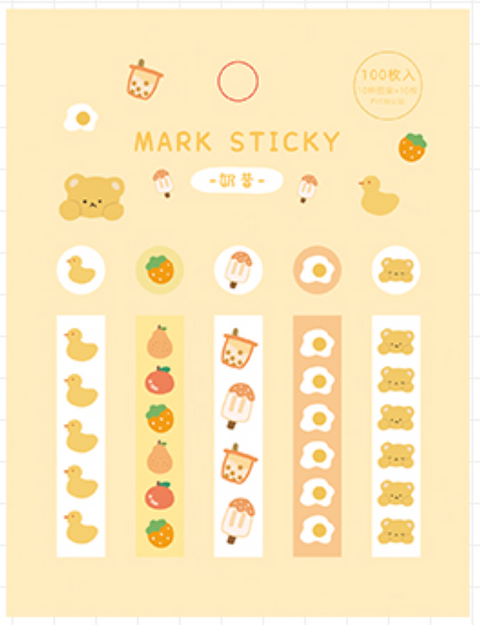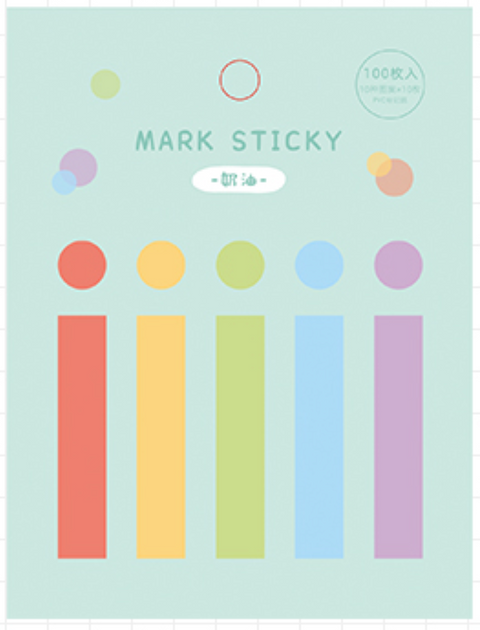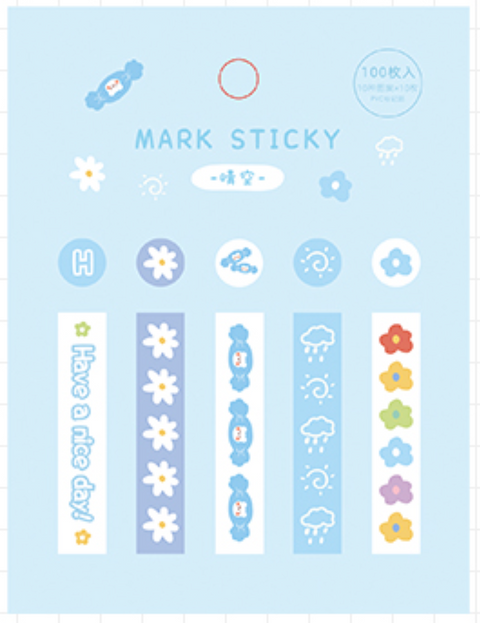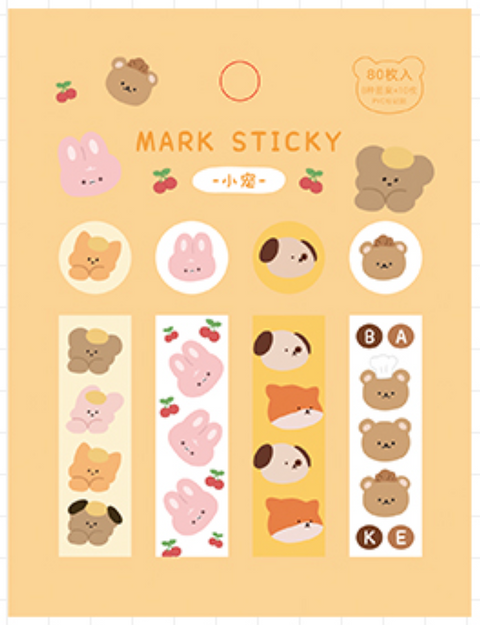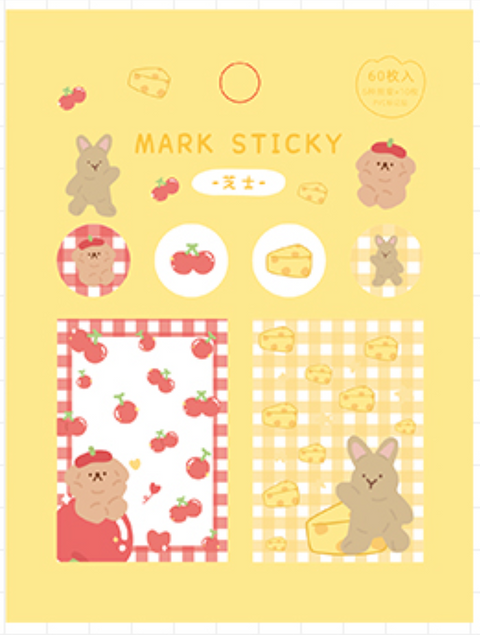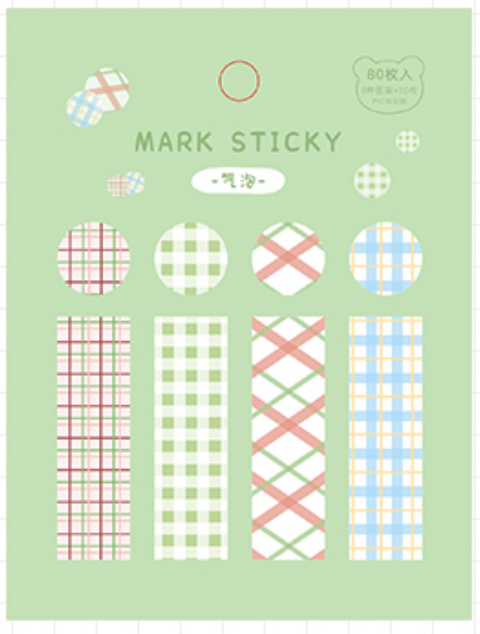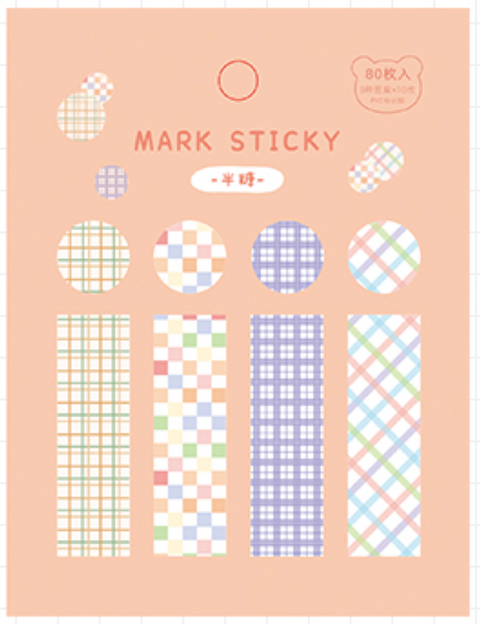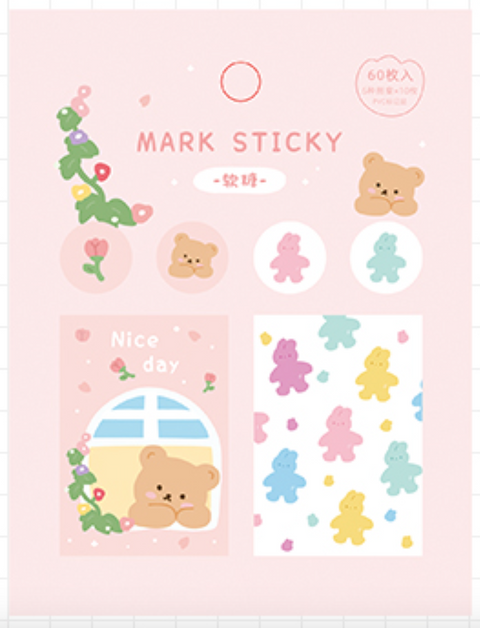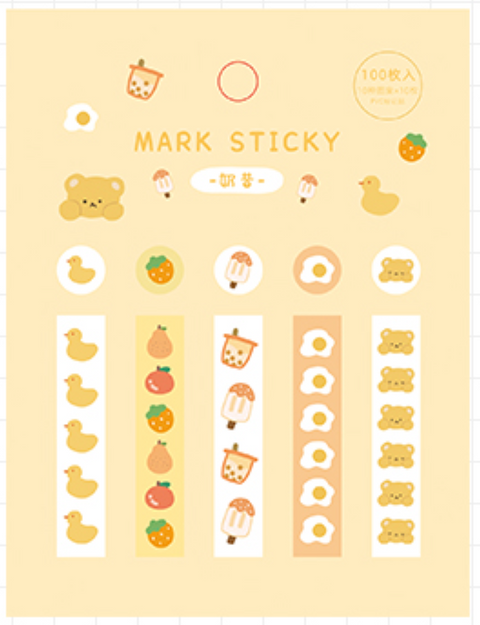 Midori Gifts
Mark Sticky Post It Note
Introducing Mark Sticky Post It Notes! If you're looking for a way to brighten up your life, look no further. These cute and cheerful post it notes were made specially for decorating journals, planners, and more. Crafted with PVC material, these sticky Post It Notes can easily stick on to many different surfaces - desks, kitchen counters, computer monitors, cabinets... the possibilities are endless!

Each package comes with two sizes of stickers; 3.5 by 5 cm and 1.5 by 1.5 cm. You can choose from a variety of cute designs for each size - each type has 10 stickers in total! These little colorful decorations will make any space feel brighter and happier!

With the perfect balance of fun and functionality, Mark Sticky Post It Notes enable you to organize your day-to-day life while also adding touch of cheerfulness every time you see them. So go ahead and mark your world with the cutest stickers around!