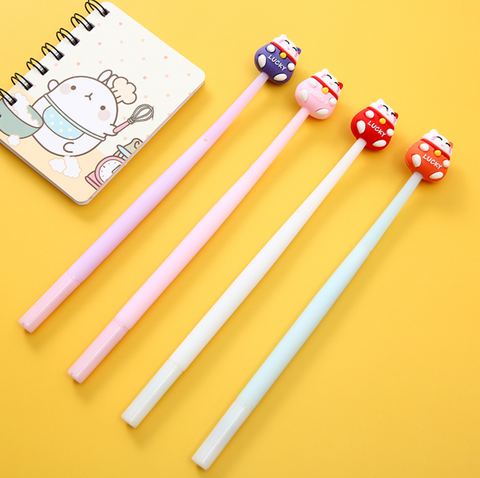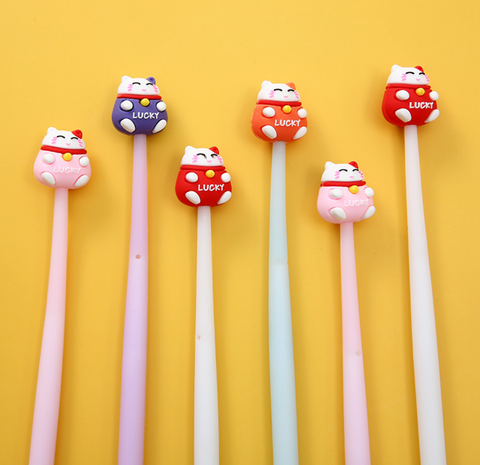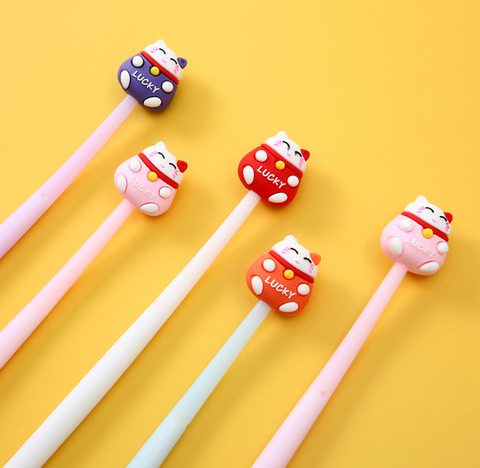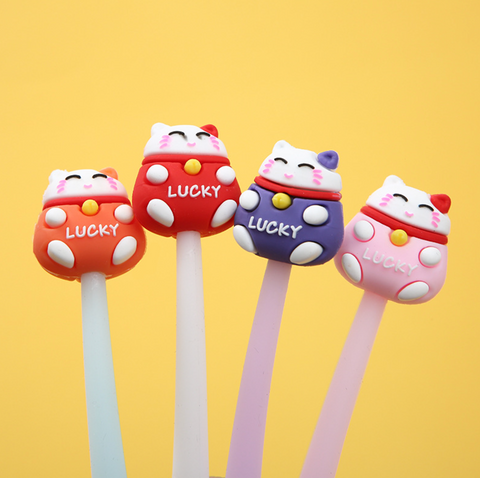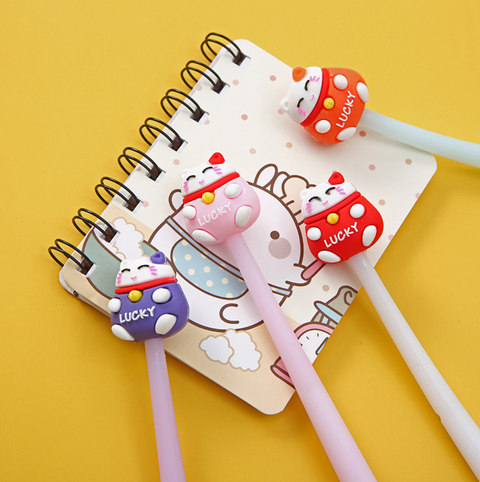 Midori Gifts
Lucky Cat Gel Ink Pen 0.5mm
Say hello to the cutest pen around – the Lucky Cat Gel Ink Pen 0.5mm! This awesome pen is just what you need for all your writing and drawing needs, whatever your age - from school children to university students and beyond. Ideal for taking notes in class or completing art projects, it's a great choice for any pen aficionado.

This fun-looking black ink pen has a soft purple silicon lucky cat silhouette around its body. It's super comfortable to write with – whether you're left-handed or right-handed. Plus, since it has 0.5mm line weight precision tip, it makes sure all your written words look perfect too!

The next time you're looking for a creative way to take notes or draw – pick up the Lucky Cat Gel Ink Pen 0.5mm! This eye-catching pen will become a favorite among students everywhere who love bringing color and style into their work.