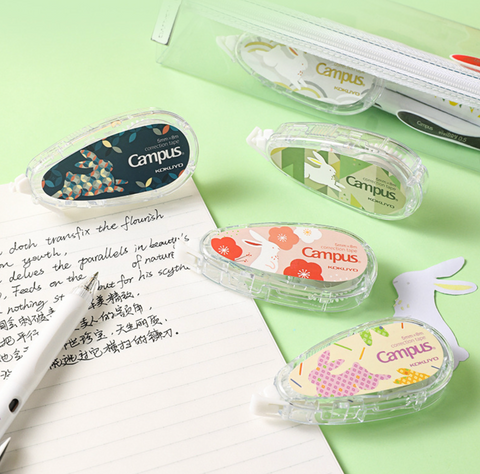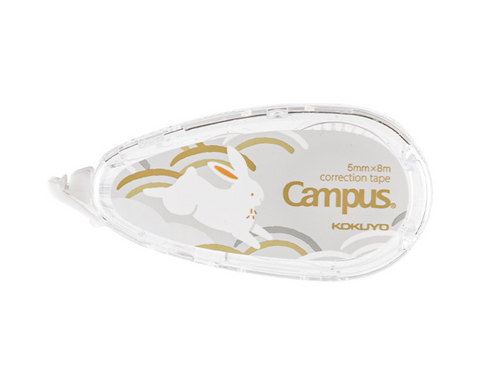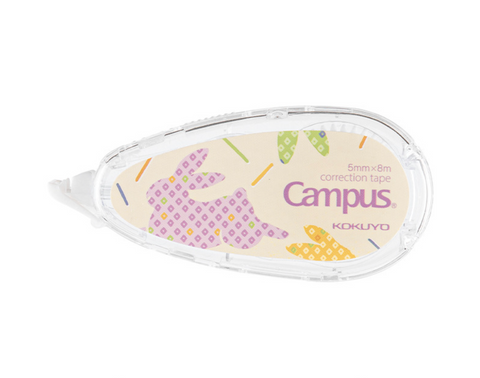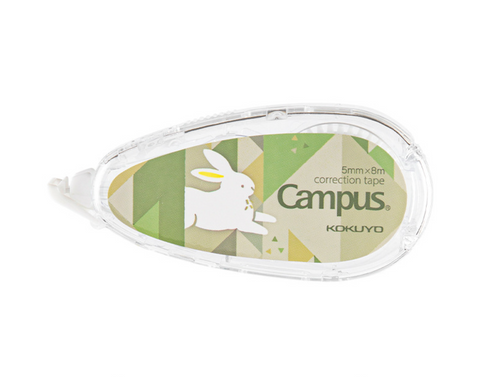 Midori Gifts
KOKUYO Rabbit Campus Correction Tape
Welcome students! Add a little festivities to your stationery collection with this unique and adorable KOKUYO Rabbit Campus Correction Tape. Showcasing a playful rabbit design that celebrates the Lunar Rabbit Year, this ultra-compact correction tape is perfect for any student, especially with the upcoming new school year!

Easy to slip into any bag or backpack, the KOKUYO Rabbit Campus Correction Tape measures 5mm x 8 metres which makes it easy to store no matter how tiny your school supplies kit is. So you can easily make those necessary corrections while away from home without having to worry about taking up too much space. And it can be written on with both fountain pen, ballpoint pen and gel ink pen, so you'll never have to reach for a pencil again when making notes or writing essays.

No more worrying over making mistakes - just trust in the reliable KOKUYO Rabbit Campus Correction Tape and start building better study habits today!