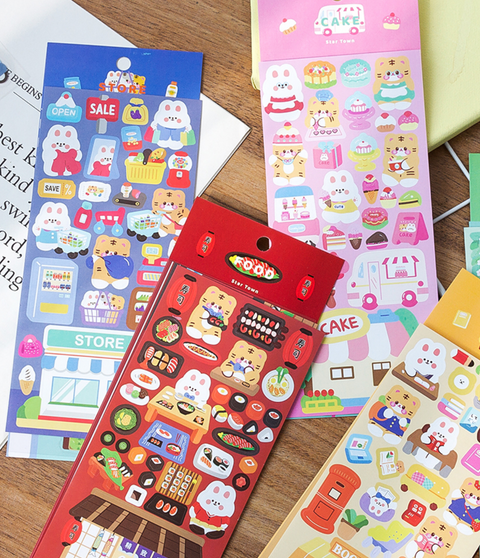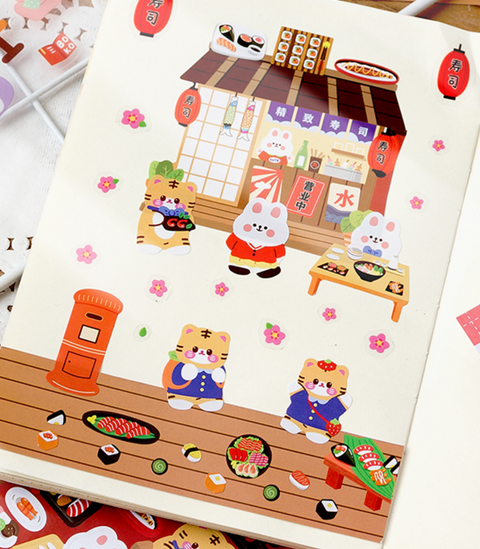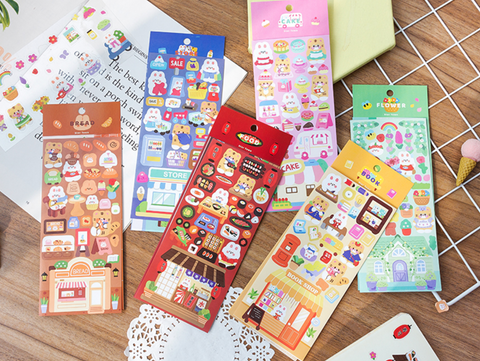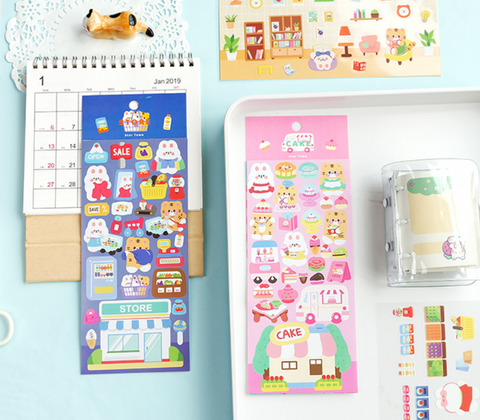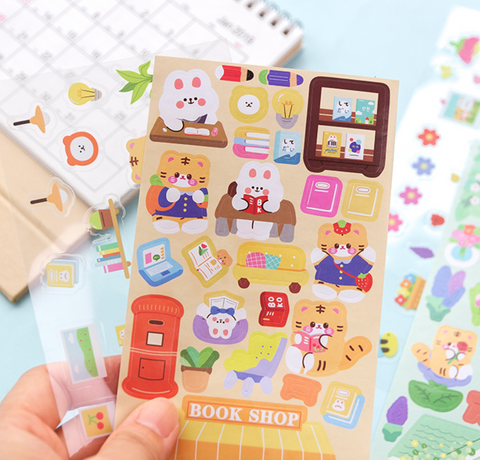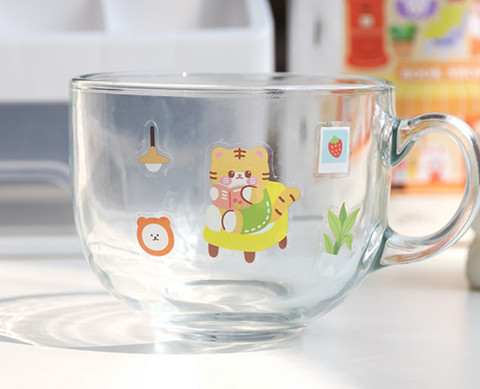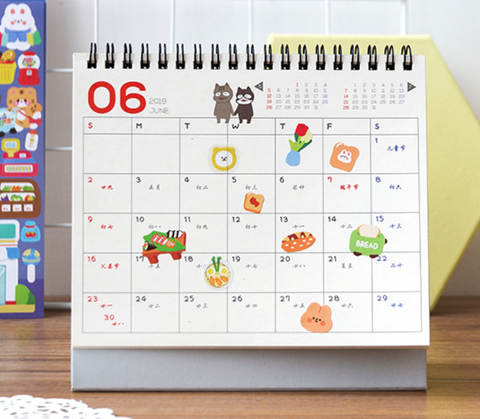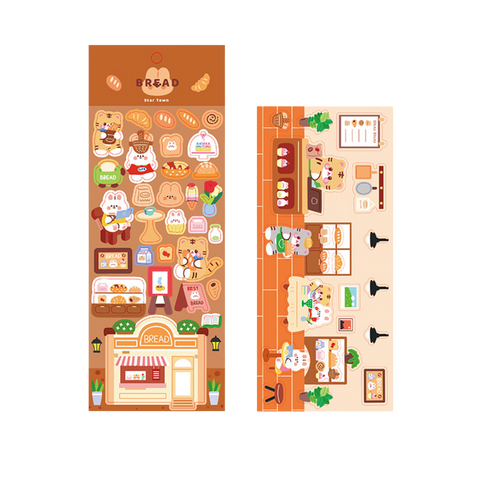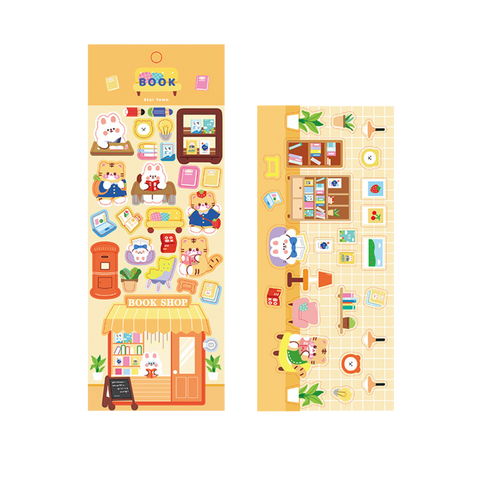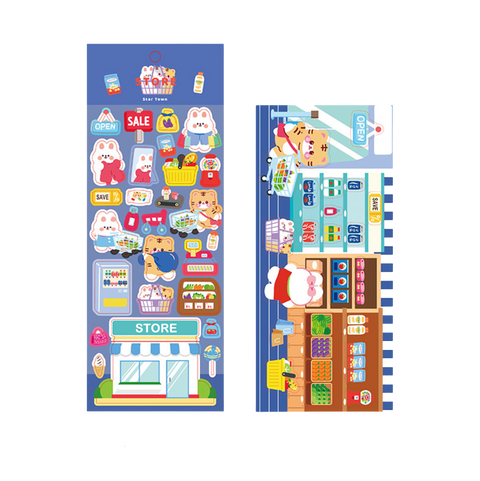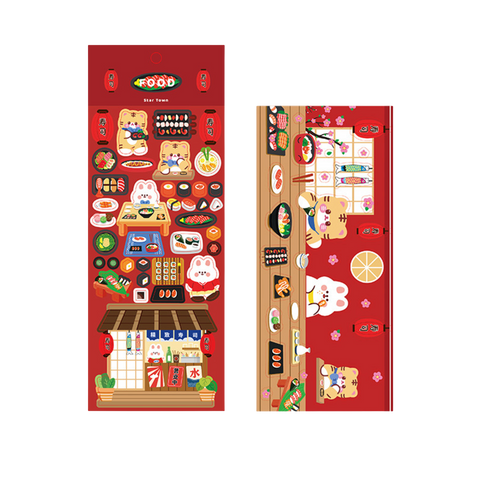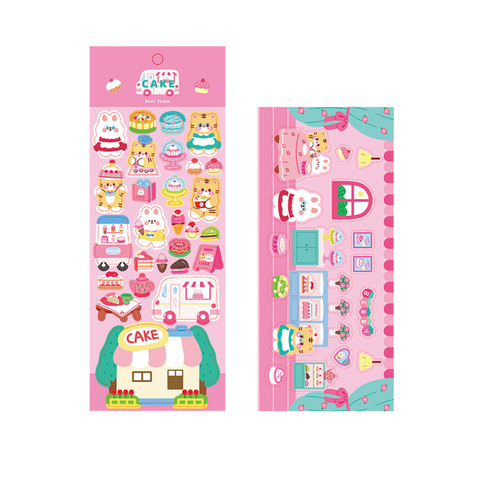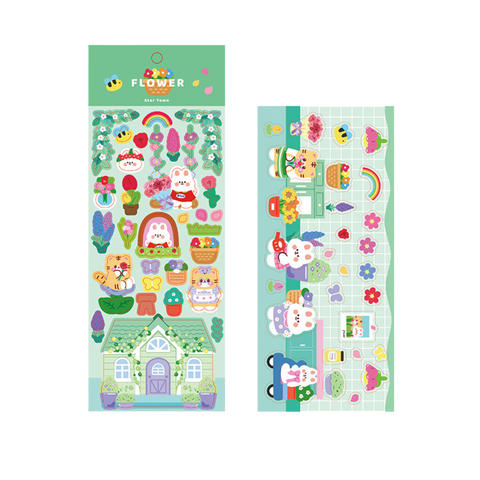 Jiyu
Jiyu Starlight Shop Sticker Set
Welcome to the magical world of Jiyu's Starlight Shop Sticker Set! Featuring two pages of beautiful and colorful stickers, as well as a scenic background to decorate, this set is ideal for all your crafting needs.

You can use your imagination with these PVC stickers, which come in so many fun shapes like clouds, stars, hearts and rainbows. It's easy to add a unique touch to any project by simply sticking one of these charming designs on it – they can be used on paper, plastic and even other surfaces! Plus, each set measures 9 x 20 cm so you have plenty of room to customize your creations.

With the Jiyu Starlight Shop Sticker Set, you can make art projects that are out of this world – or just add a little sparkle to everyday items! Get creative with these adorable stickers and bring some cuteness into your life today.