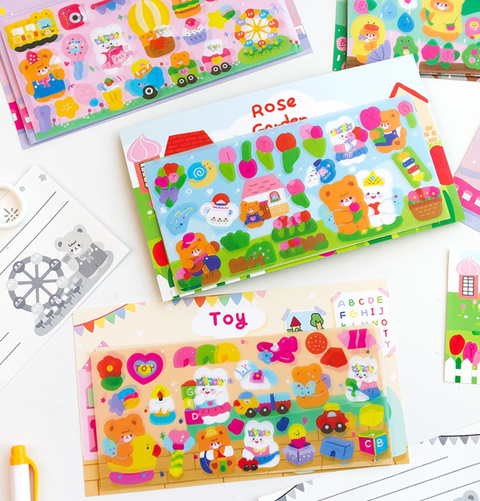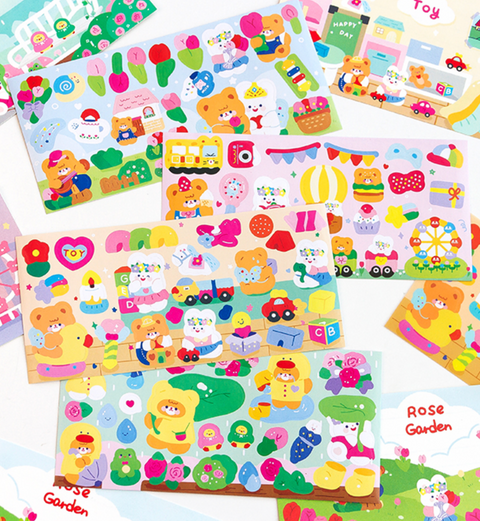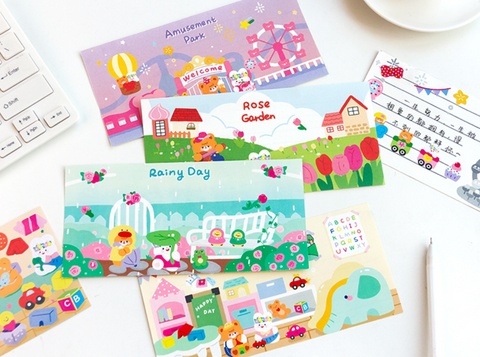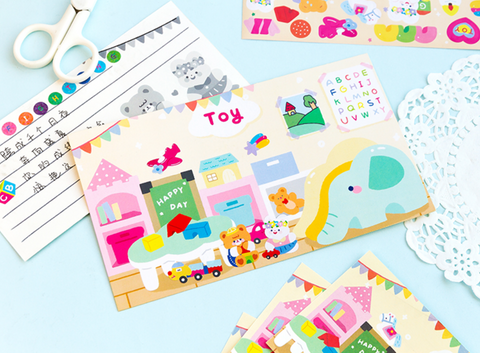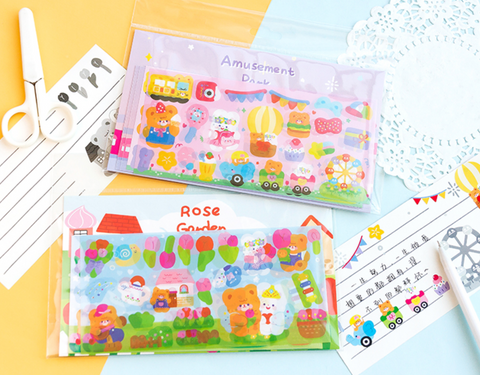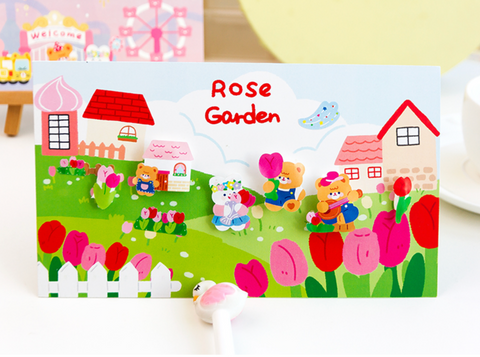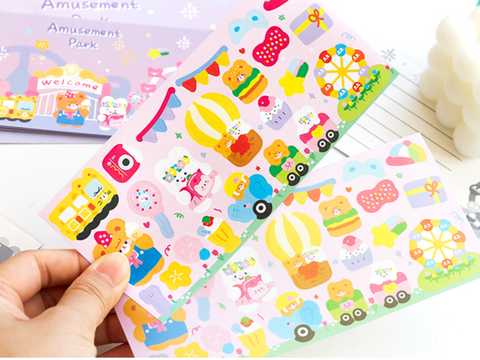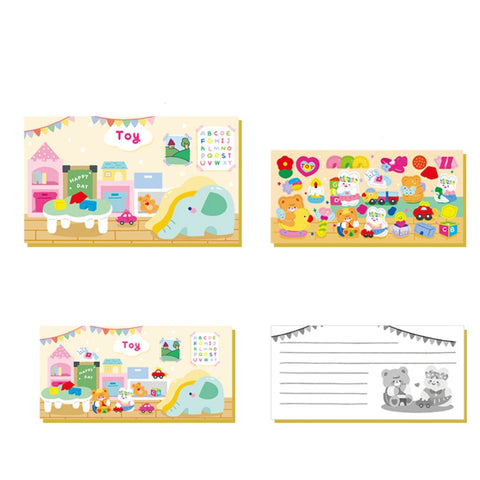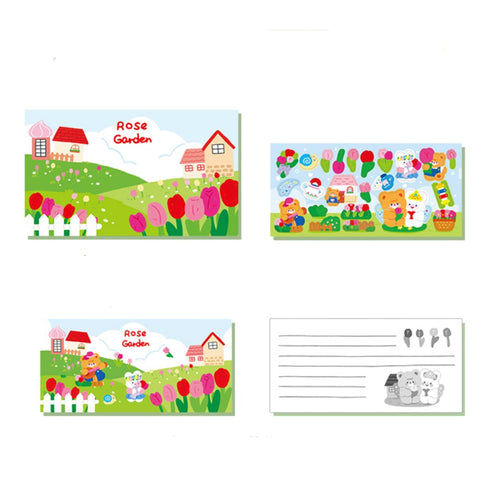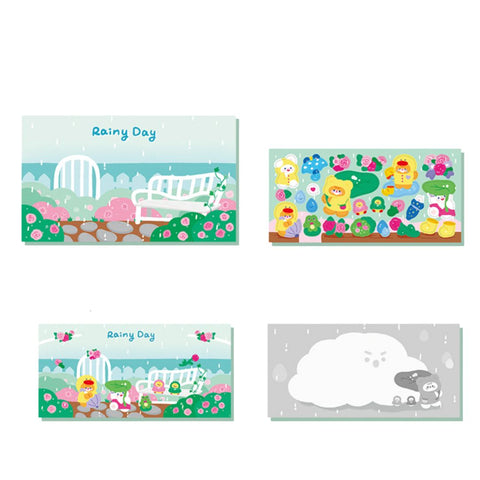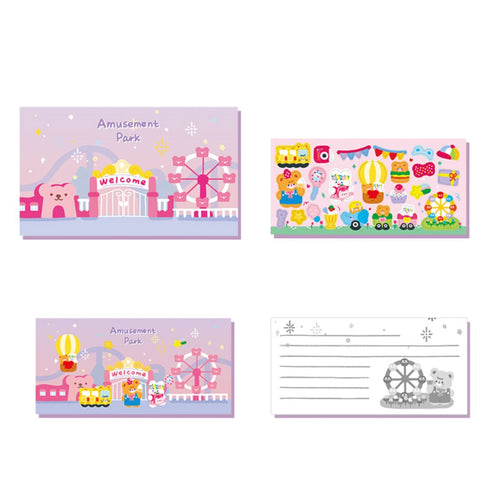 Jiyu
Jiyu Amusement Sticker Scene
Tired of the same old boring art supplies? Introducing Jiyu Amusement Sticker Scenes – a fun and exciting way to add some color to your day! With our whimsical and stylish collection, you can let your creativity run wild in an endless array of ways.

Jiyu Amusement Stickers don't just come in one boring color or style; instead, choose from amongst our many different scenes. Whether you want to escape onto a beach getaway, explore the world with friends in space, or adventure into the deep sea – we have it all for you! Plus, each package comes with not only two pages of 17 by 8cm stickers but also five postcards for you to send to your loved ones.

These delightful stickers are made from PVC material so they can stick on most surfaces! Craft something special around the house like designing labels for drawers and shelves. Even transform empty picture frames into customized works of art. And you don't even have to worry about leaving any sticky residue behind because these stickers will easily peel off without issue.

Create something magical today with Jiyu's Amusement Sticker Scenes! One-of-a-kind designs cater to every taste, ensuring that there's something out there that appeals to everybody. Be adventurous and let your imagination fly free - buy one now and watch as your world comes alive before you!