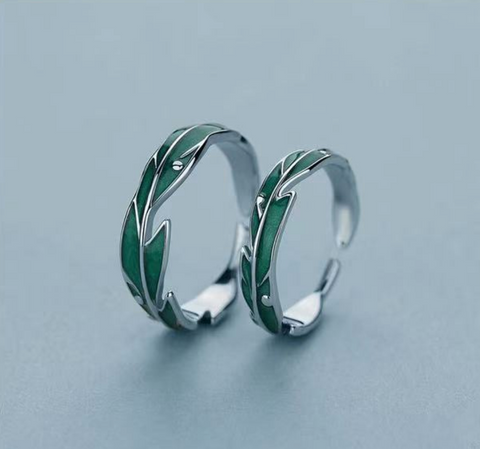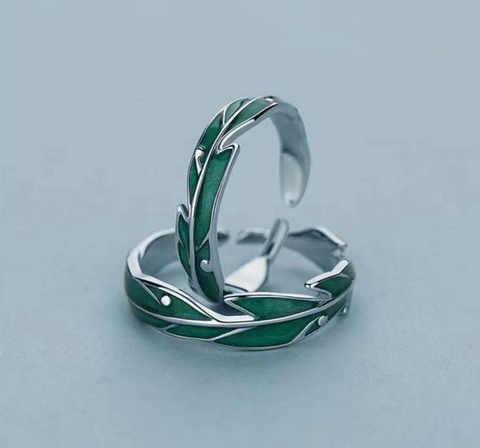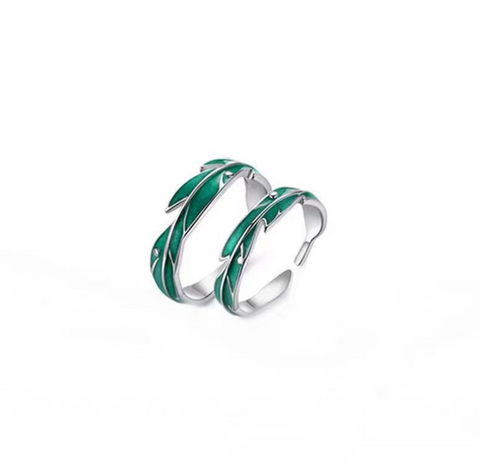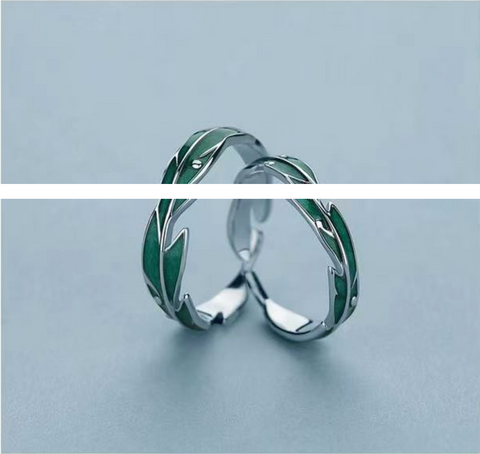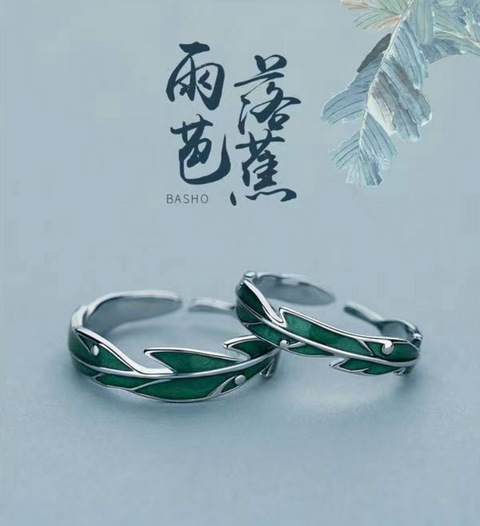 Hong Shun
Green Leaf Ring
Perfect for nature lovers and anyone looking for a subtly stylish ring, this beautiful Green Leaf Ring is inspired by the shape of palm leaves. The graceful curves of the leaf make a unique and eye-catching statement on your finger, while the sterling silver construction ensures that it will last a lifetime. Whether you're dressing up or dressing down, this ring is a perfect addition to your jewelry collection.
Material: Sterling Silver
Note: Male band is thicker.