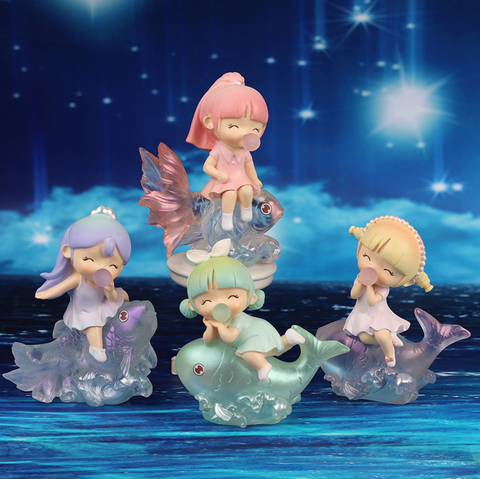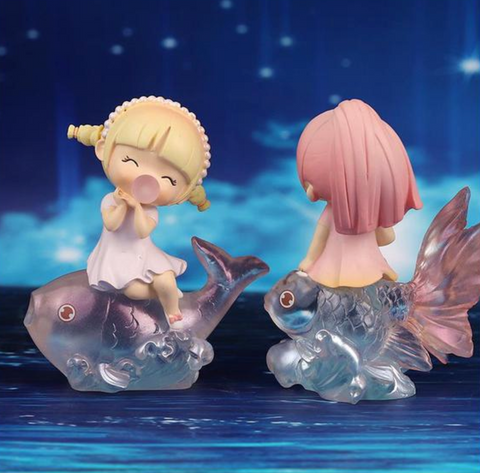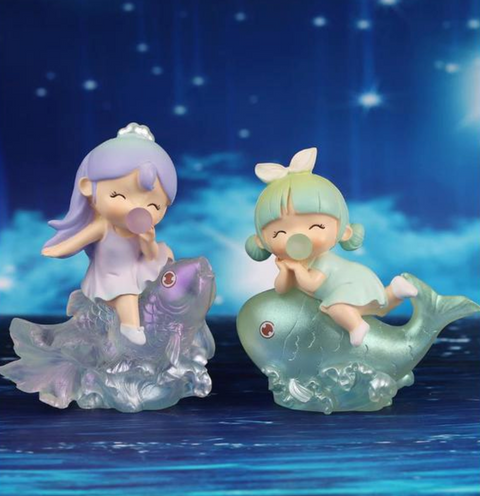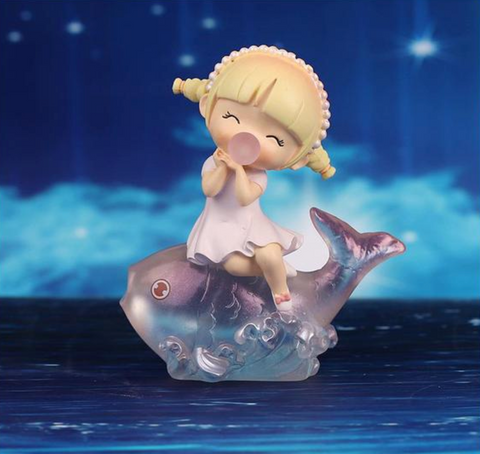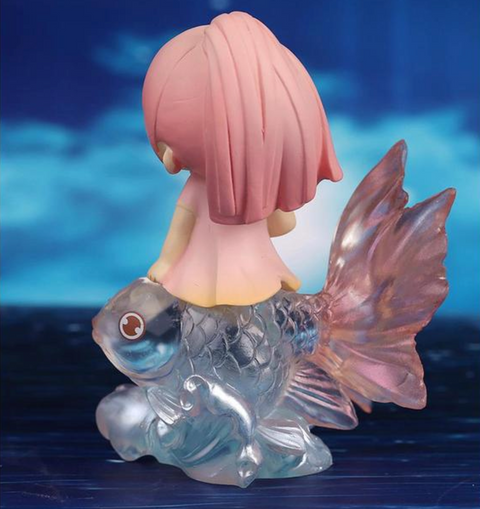 Midori Gifts
Girl on Fish Mystery Statue
Introducing the Girl on Fish Mystery Statue! This delightful figure is sure to bring a delightful bit of whimsy to your home. The sweet 8cm tall stature features a little girl with long, cascading hair, perched atop an enchanting translucent purple fish. From the gentle curves in her hair to the cheerful colors of her dress and the fish's tail fin, it's a charming way to bring cheer and lightheartedness into any home or school space. This unique piece is carefully crafted from PVC material that's easy to keep clean and sturdy enough for frequent usage.

College students will love this precious piece which can also take their minds away from hectic college schedules by encouraging quiet reflection and creativity. Its colorful pastel tones will serve as an uplifting reminder that life-long learning not only begins at college but continues forever—especially when you're surrounded by charming mementos like this mystery statue. Stop waiting: get your very own Girl on Fish Mystery Statue now!
Note: These are true mystery statues that each one is a surprise when it comes to you!