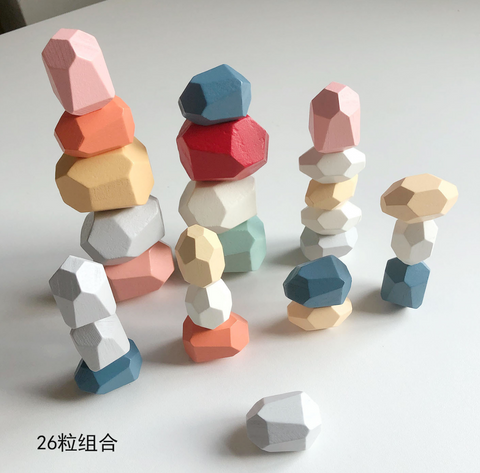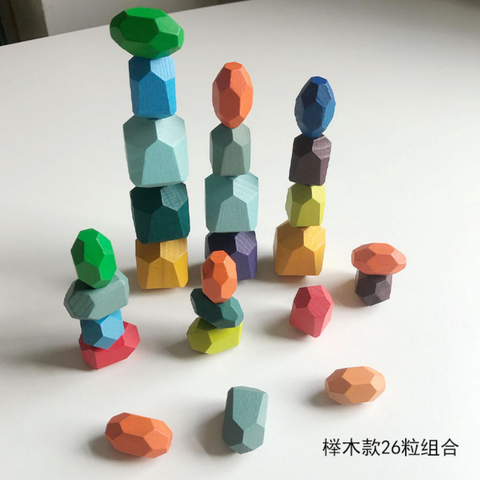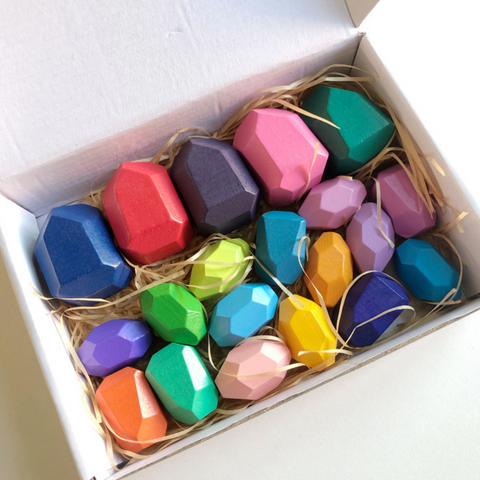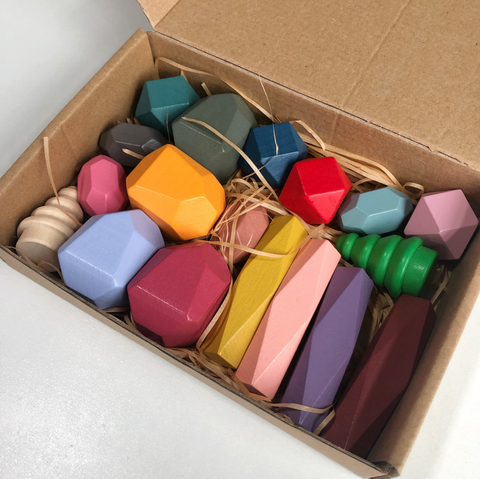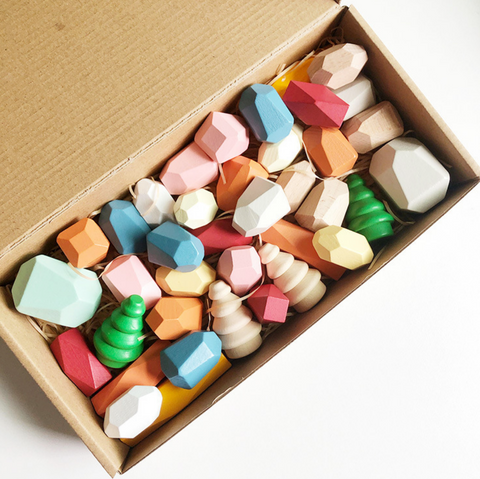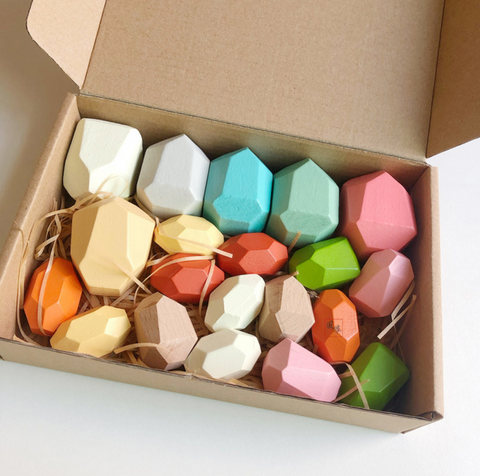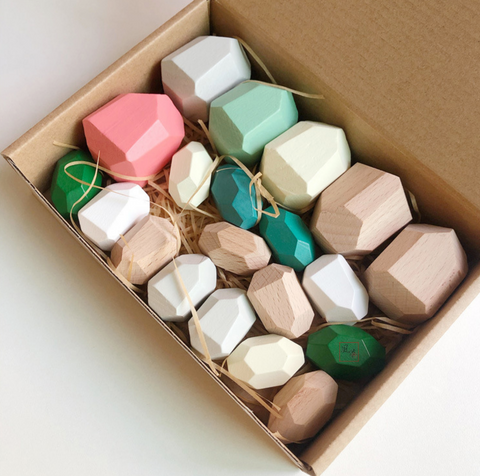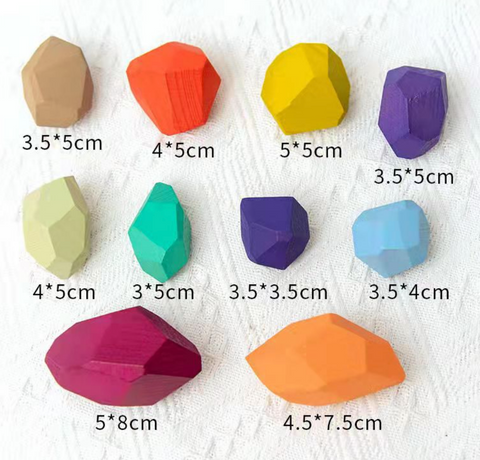 Midori Gifts
Gem Stacking Stone
Stacking Toys
Different from traditional building blocks, each building block is a polyhedron with different sizes, colors, and weights, making the stacking game more challenging and allowing children to complete the building block process in a new way.
Skill Development
Wooden stone balancing game is a better way to stimulate children's sense of challenge and develop their hands-on ability, promote creativity, adaptability, and perseverance, and strengthen fine motor skills, Visual-spatial skills, color recognition, to train logical thinking.
Safe Material
The building block toy is designed with log material, which is very safe. It can be used by children and parents can be more at ease.