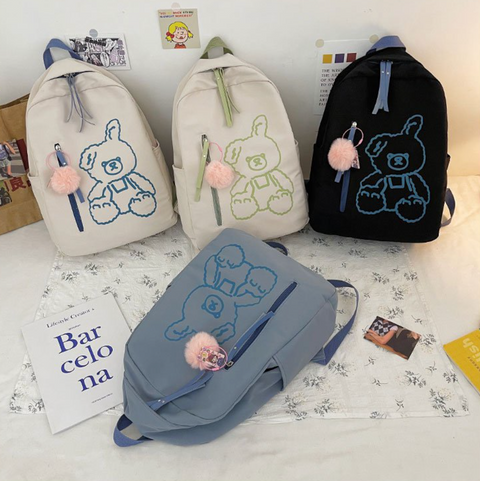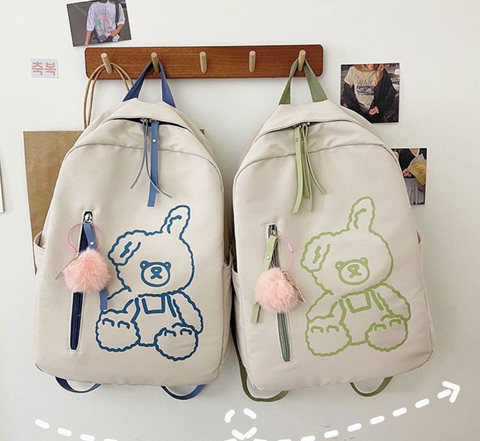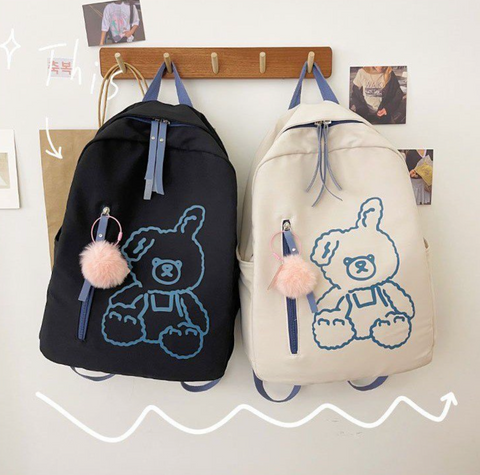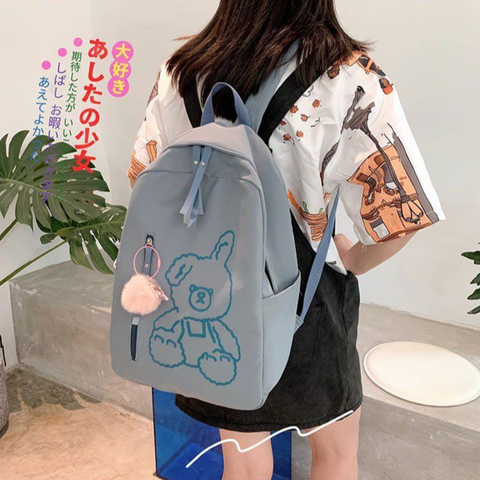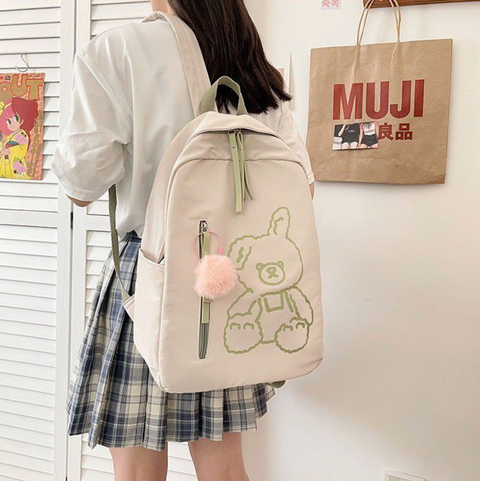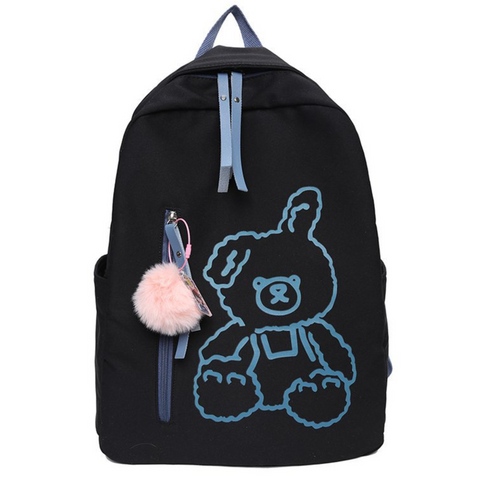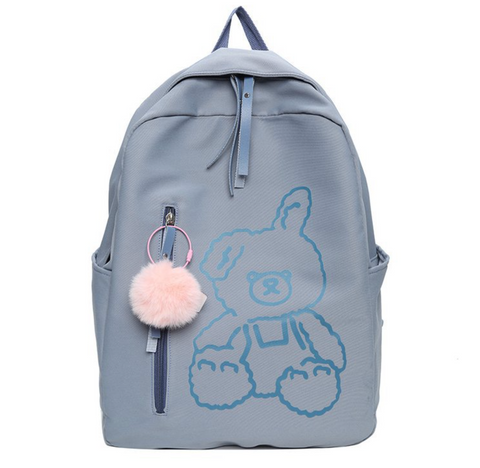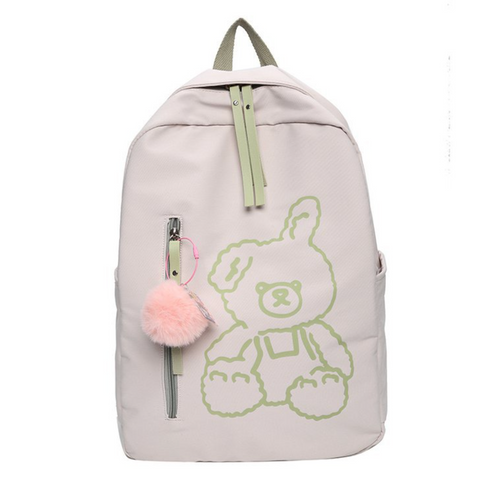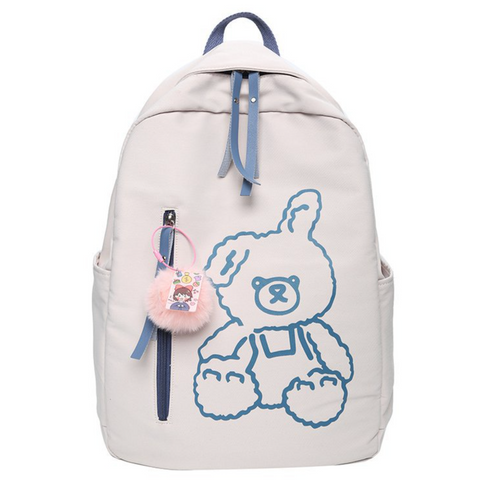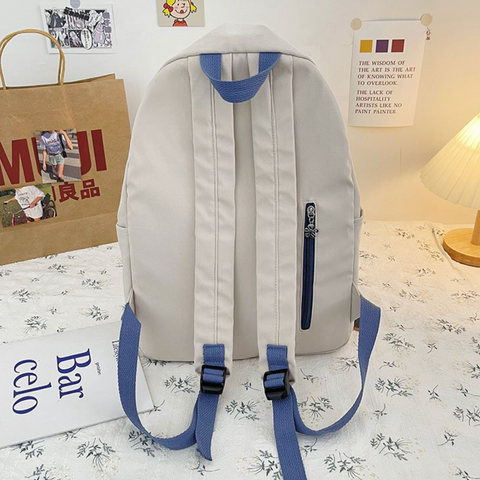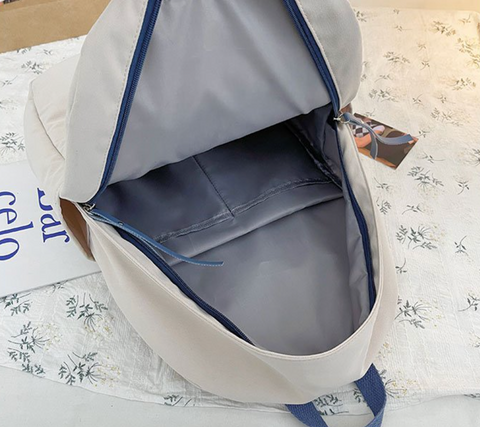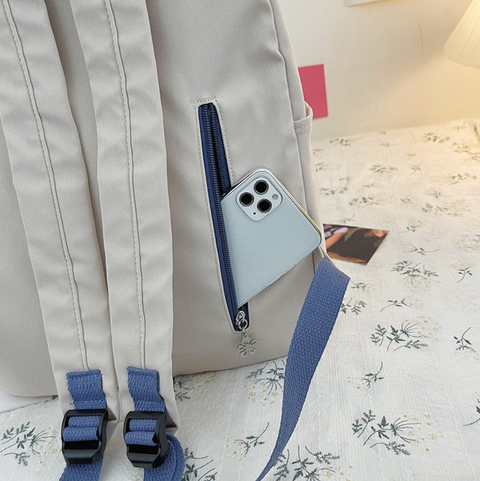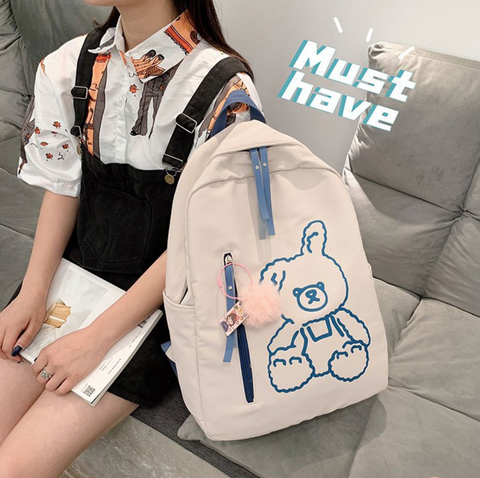 Midori Gifts
Fuzzy Rabbit Backpack
Welcome to the world of Fuzzy Rabbit Backpacks! Get ready to bring your style A-game with these simple and elegant bags perfect for any student. Every backpack comes with an adorable fuzzy rabbit design on the front, but that's not all – you get a choice of four designs too so you have plenty of possibilities! 

Measuring 30 by 43cm and a depth of 13cm, these backpacks offer lots of storage space – everything from textbooks to stationery can find its place inside. The adjustable padded shoulder straps take comfort up a notch and keep it practical for both running late for class or taking your time meandering around campus. Plus each one is made from quality materials making them ultra-durable for life outside of class.

So if you're looking for chic and stylish way to show off your look at school then the Fuzzy Rabbit Backpack is just what you need! Get yours today and be the envy of all your friends with the cutest accessory on campus.