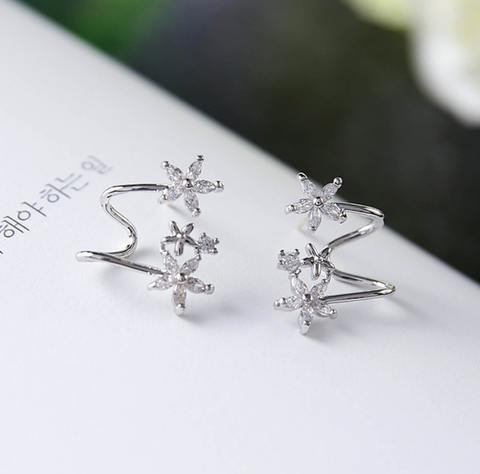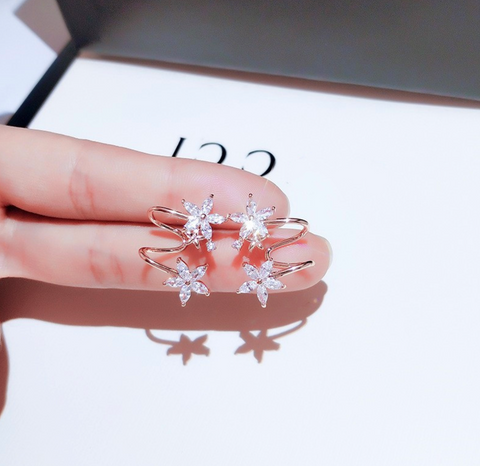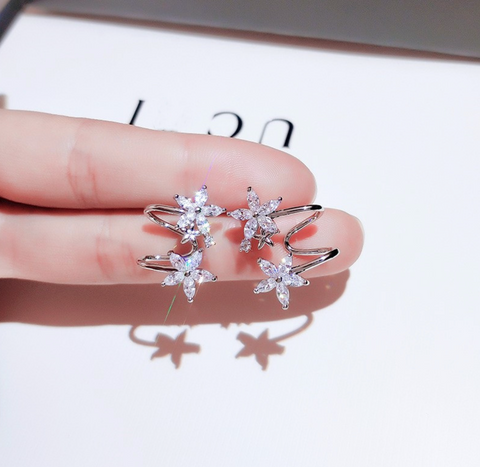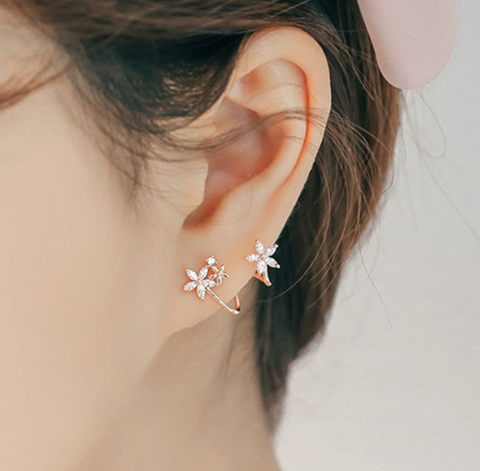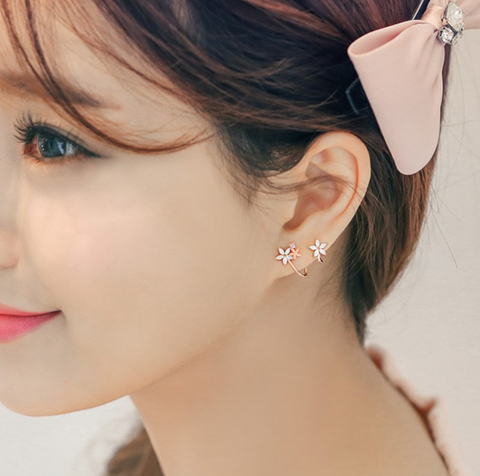 Midori Gifts
Flower Ear Cuffs
Introducing Flower Ear Cuffs – the most stunning, stylish way for women to show off their unique sense of fashion without having to get an ear piercing! This gorgeous set includes two highly polished crystal flowers and one small flower. The dazzling crystals shimmer against either the silver or rose gold plating, adding extra shine and glamour.

Perfect when you're looking for a subtle elegance that packs a real style punch, these magnificent earrings will make all your other accessories seem dull in comparison. And because they require no piercings at all, everyone can wear them as part of their everyday look. Experience lasting radiance every time you step out; each crystal is designed to enhance any casual or formal outfit with its natural beauty.

So why not try something new? Treat yourself to Flower Ear Cuffs today and fall in love with the sparkle, shimmer, and unique design that no other jewelry can provide.