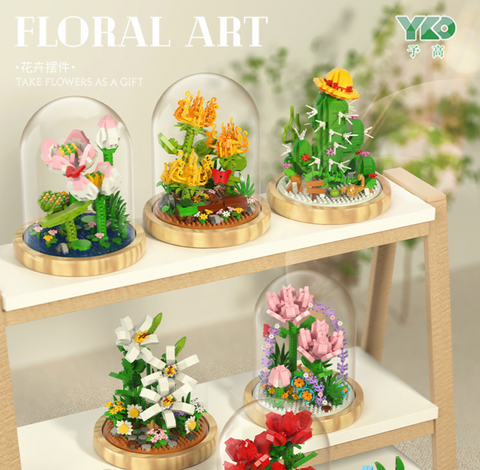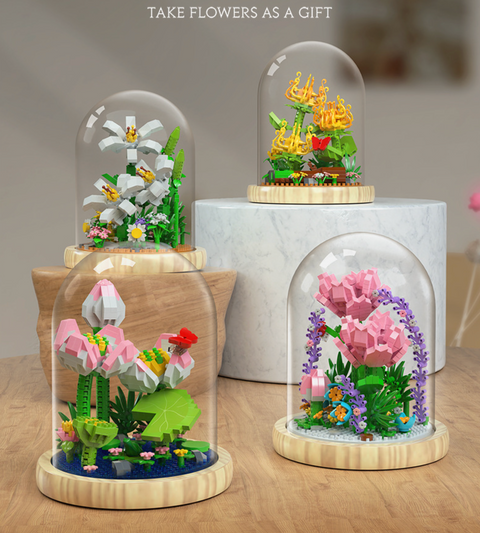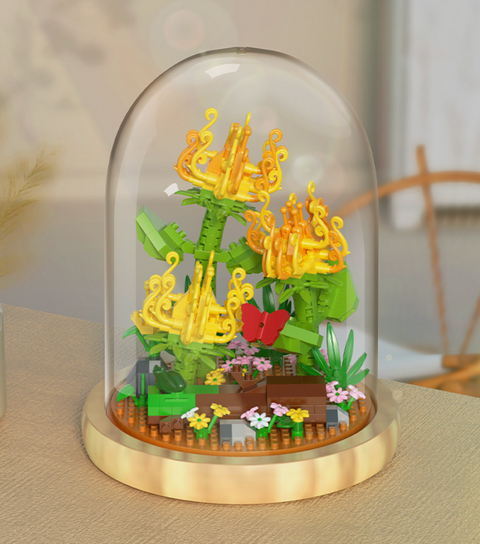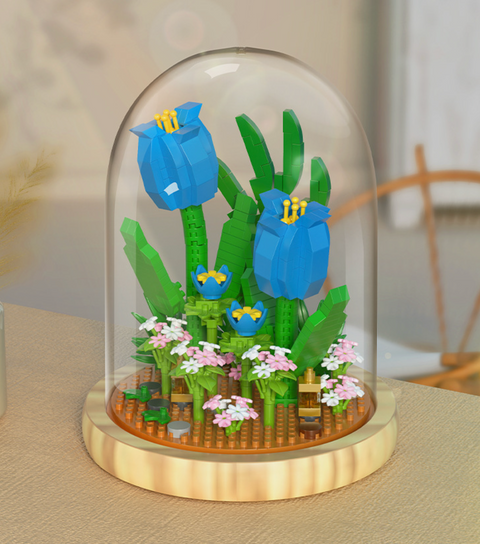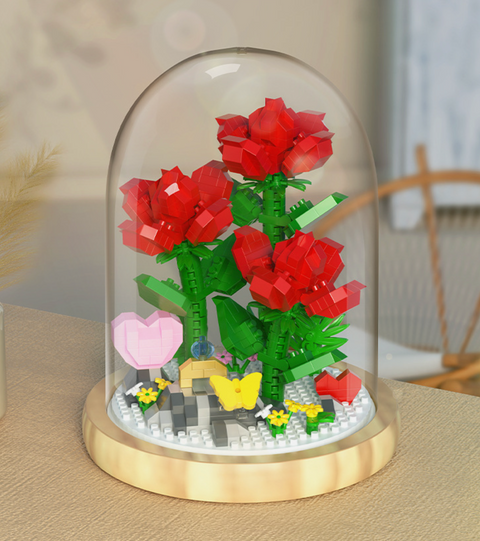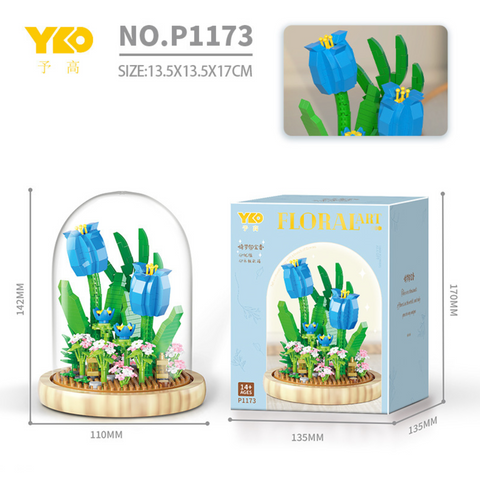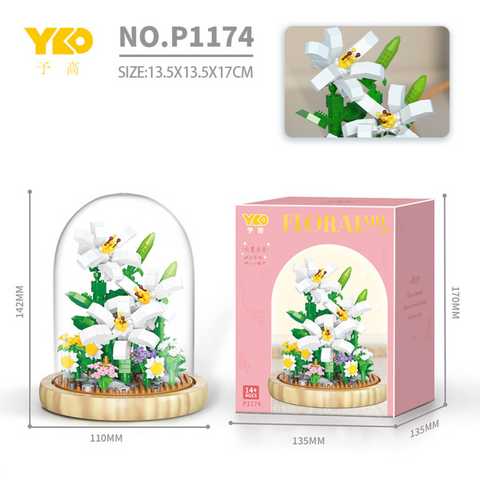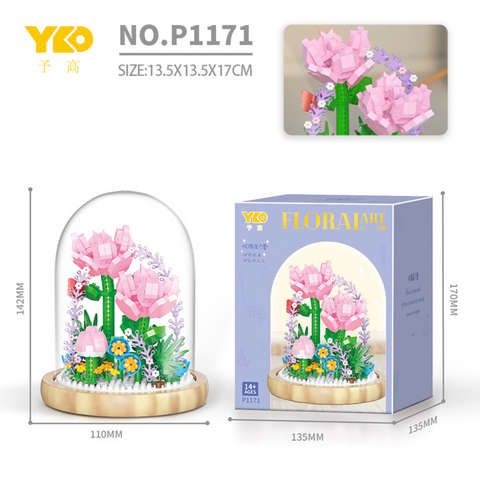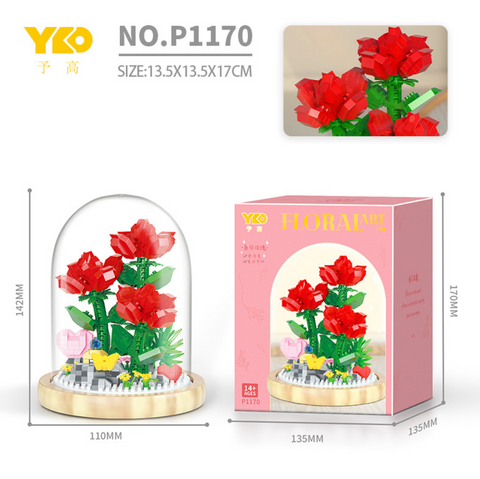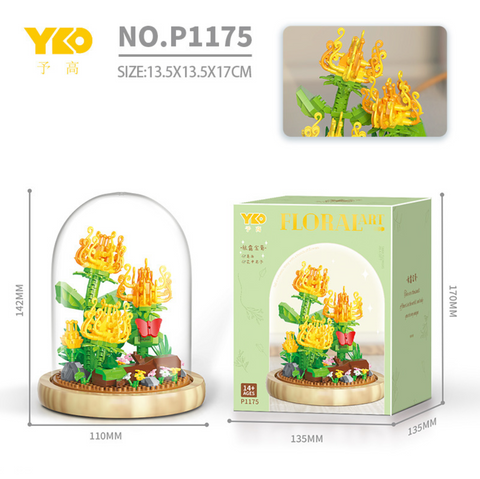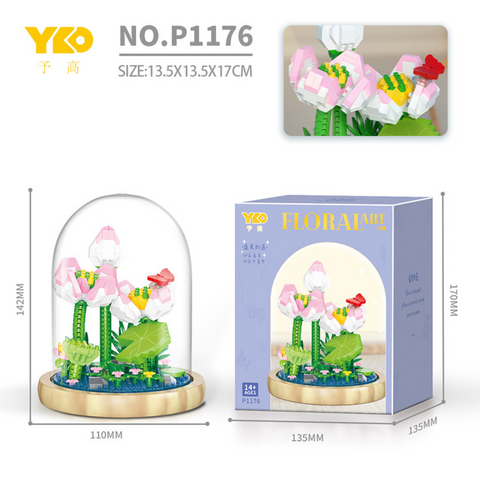 Midori Gifts
Floral Art Terrarium Building Block
Bring nature into your space with the Floral Art Terrarium Building Block! Perfect for students—and creative minds of all ages—this set is sure to spark joy and bring a little sweetness to every environment.

Made from realistic parts that will encourage creativity and imagination, this block allows you to make a miniature garden right in your living room or bedroom. Each set measures 14.2 by 11 cm, with up to 650 pieces allowing endless possibilities. Easily connect and disconnect each piece as you create your own unique display, then demonstrate it proudly in the included wood base and display case. The tulips and peonies can be arranged to look beautiful indoors or outdoors - perfect for aspiring mini-gardeners!

Take a break from studying (or adulting!) with the Floral Art Terrarium Building Block - available now!