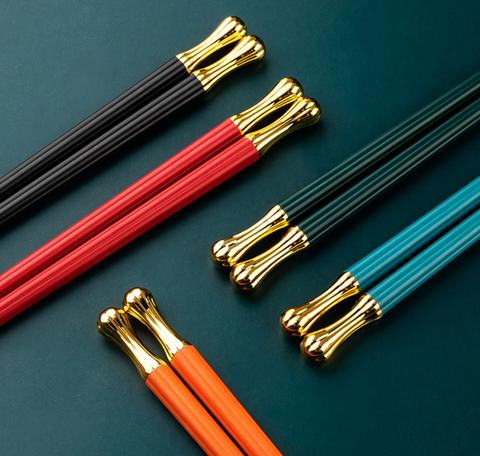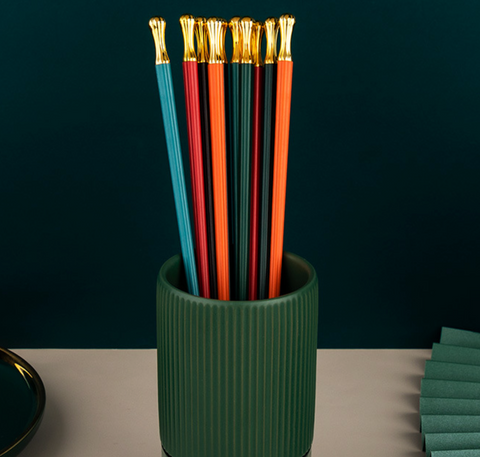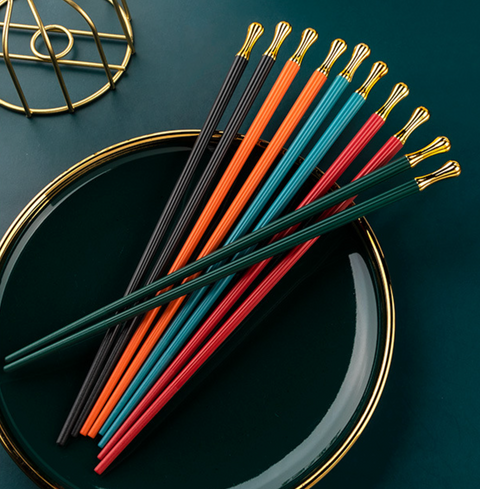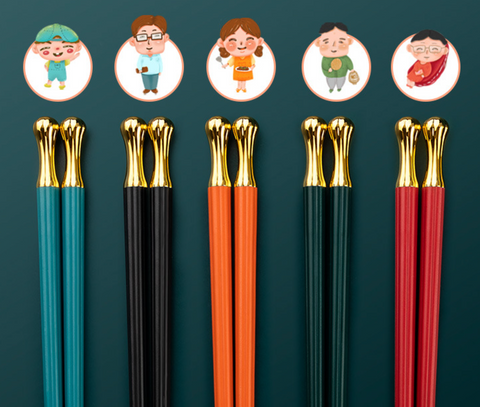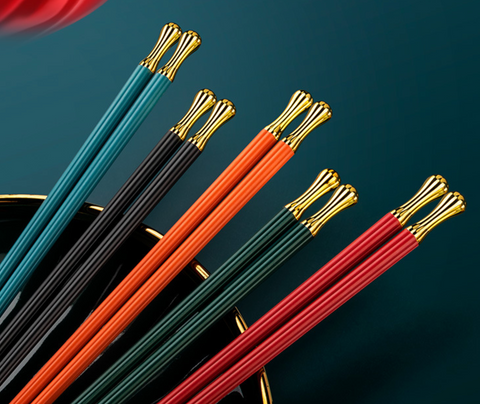 Midori Gifts
Family Chopstick Alloy 5 Set
Looking for that special something to spruce up your family meals? Our Family Chopstick Alloy 5 Set is the perfect way to do just that! With five unique colors and intricate gold embellishments, these chopsticks are both cute and elegant.

Enjoy dinner with the family like never before! Presentation is important, and these gorgeous chopsticks will make meals at home feel more like they're coming from a fancy restaurant! The metal alloy material is both lightweight and comfortable in the hand, letting everyone look good even if it's their first time using them! Plus, cleanup couldn't be easier since they're dishwasher safe.

A set for each family member lets everyone make dinner night their own. Get ready for loads of compliments from your dinner guests - because with the Family Chopstick Alloy 5 Set, you'll really know how to set a table!
Each chopstick measures at 24.3cm