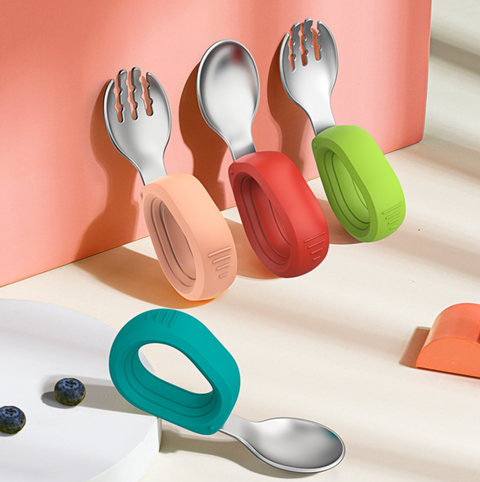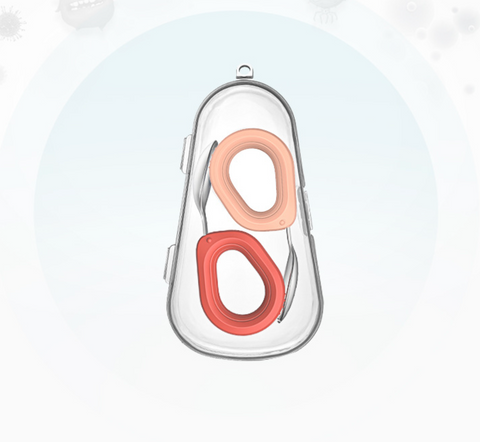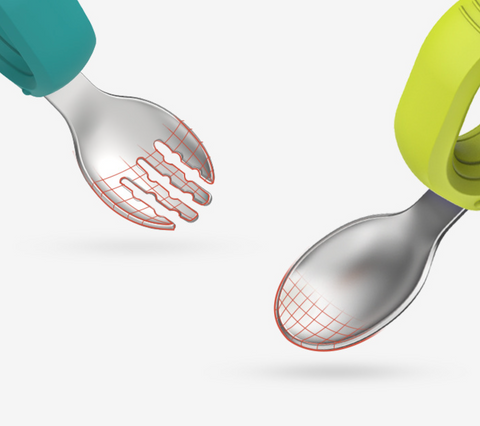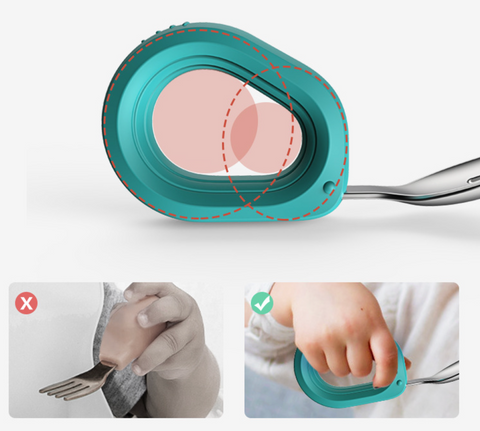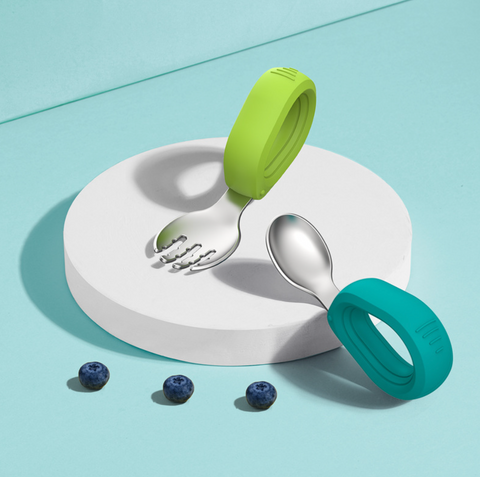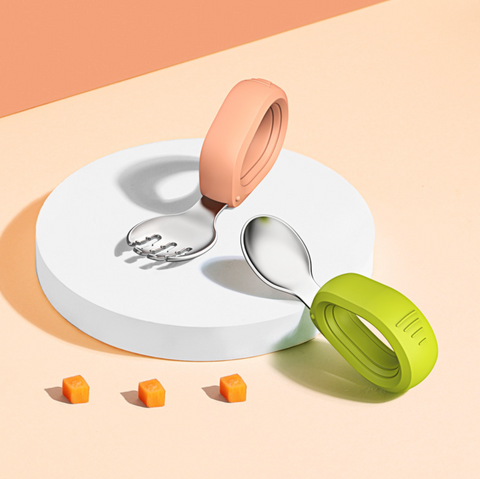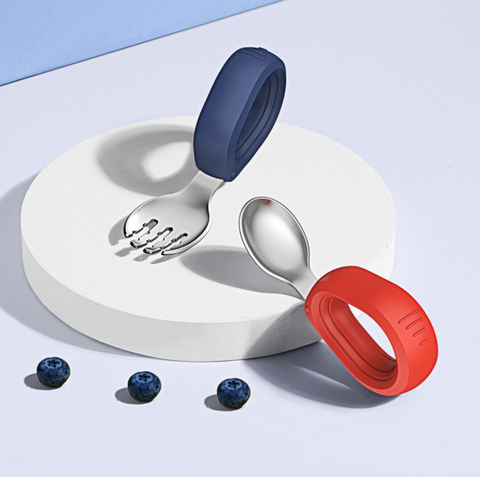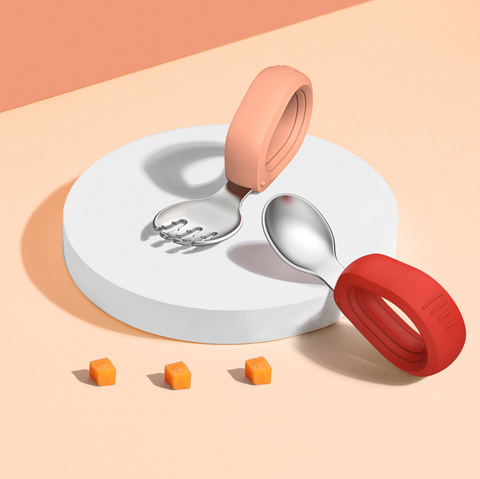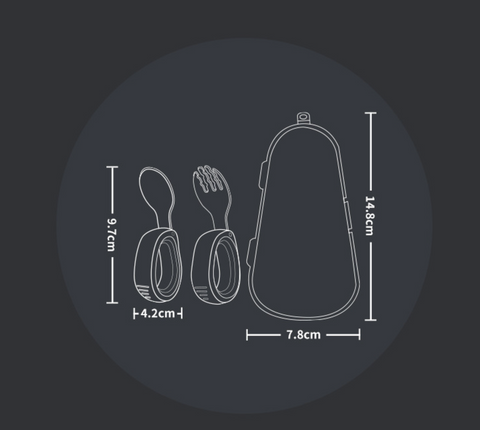 Midori Gifts
Easy Hold Circular Fork and Spoon Set
Learning how to hold and use utensils is an important part of growing up! But it can be intimidating when your little one doesn't quite know where to start. That's why the Easy Hold Circular Fork and Spoon Set is just perfect for your kiddo.

Both the fork and spoon are designed for tiny hands, curved in just the right shape for them to gain control over their meal time more easily. They'll learn a lot faster with these than with regular diningware! Plus, they're durable enough to last throughout all their meals but gentle enough not to hurt their soft skin.

The set comes with a carrying case too, perfect for bringing it over to friends' houses or going out on playdates with ease - no need for Mom or Dad to carry the utensils around separately! It's also available in multiple bright and cheery colors so you can make sure your little one is excited about eating by giving them something fun and unique at every mealtime.

Let your kid become part of mealtimes as soon as they get this Easy Hold Circular Fork and Spoon Set - they'll love dinnertime in no time!
Measures: 9.7 cm x 4.2 cm