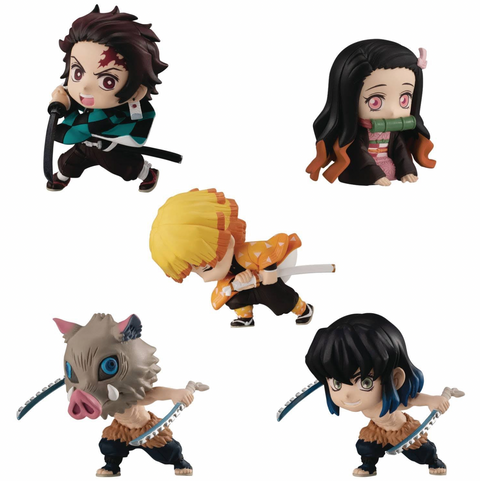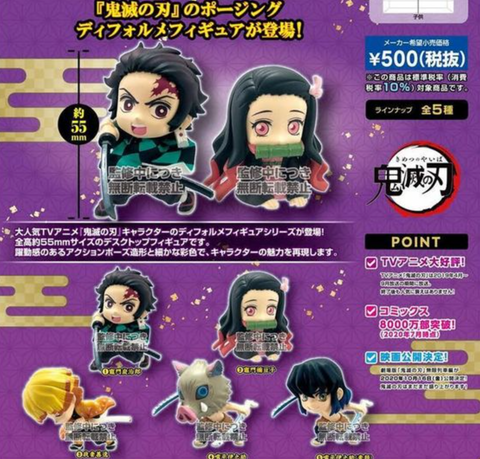 Midori Gifts
Demon Slayer Swords Out Statues
Note: These statues do not come with boxes!
Introducing the fun, cute, and oh-so-adorable Demon Slayer Swords Out Statues! Create your own ultra-cute anime display with all four of your favorite characters from the popular anime series. These 4cm statues are made of premium resin that is lightweight, durable, and perfect for capturing your favorite poses. They'll look great on any desk or corkboard in your bedroom, office, or dorm room, adding a touch of Demon Slayer glory to the places you love most. Plus, they look so good together that you won't be able to help but smile every time you glance at them! Grab your own set of these little statues today - you won't regret it!
Please choose your preference!
We will do our best to find a statue that matches your preferences. We sometimes run out, but in those cases a random one will be chosen for you!