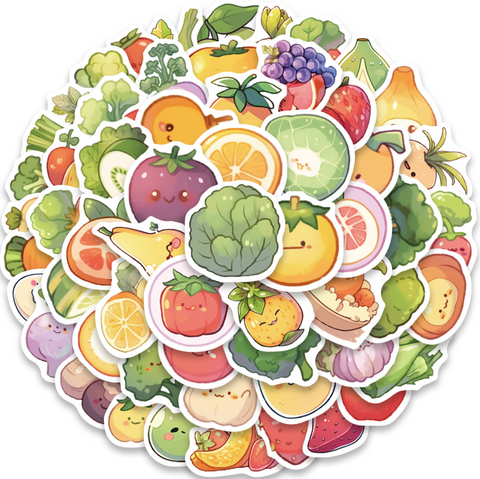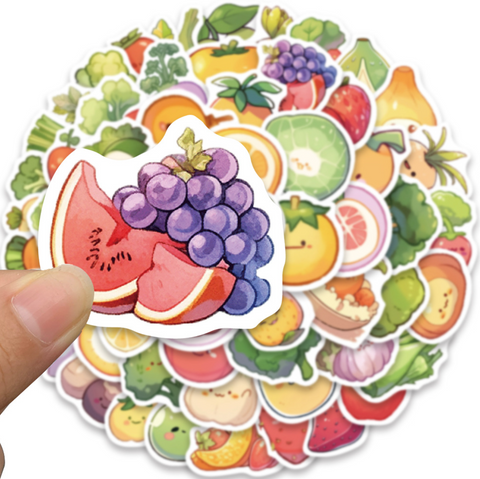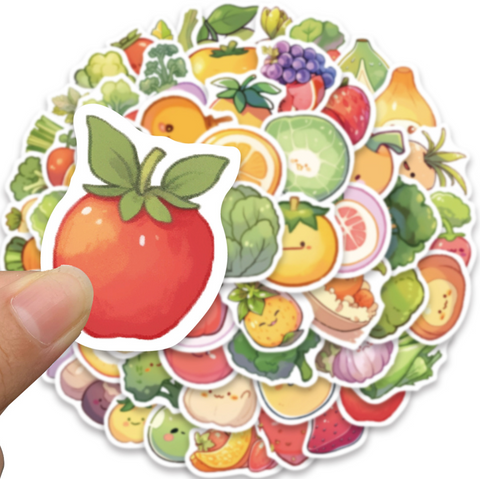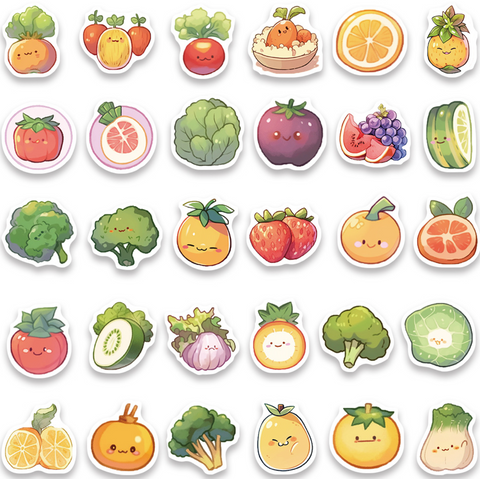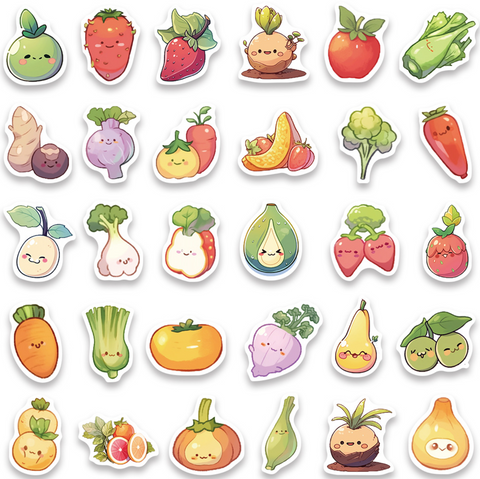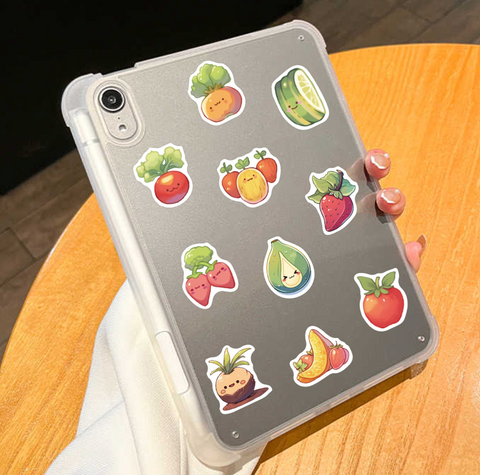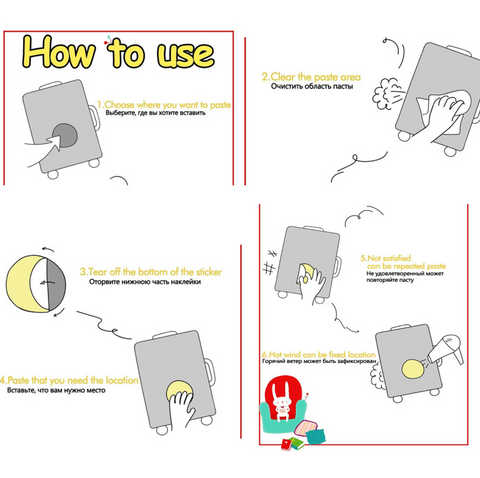 Midori Gifts
Cute Fruit and Vegetables Stickers 60pc
Introducing our adorable and vibrant Cute Fruit and Vegetable Stickers 60pc set! With its delightful combination of 50 fruity and veggie-themed stickers, this pack is sure to bring a pop of color and playfulness to your world.
Product Highlights:
🍎Waterproof: Our stickers are made with vinyl material and can withstand any environment! Now you can stick your favorite fruits and vegetables on any surface without worrying about them being ruined from water or dirt. 

🍎Vibrant colors: Our Cute Fruit & Vegetables Stickers 60pc set boasts an array of vibrant colors that will be sure to brighten up any space. Get creative and let us know what kind of art pieces you create with these!

🍎Easy Application: We've made applying these stickers even more fun! With our easy-to-peel backing, you won't have to worry about having difficulty transferring them onto your desired surfaces.

🍎Great gift idea: Looking for a special gift? Surprise a loved one with this cute set of fruit and veggie stickers! It's perfect for all ages, ideal for laptops, notebooks, water bottles, phone cases, and much more.