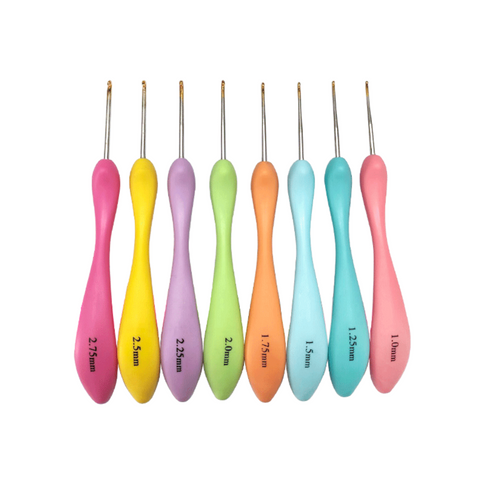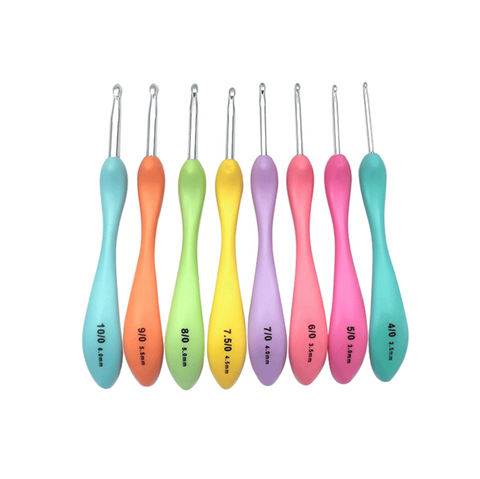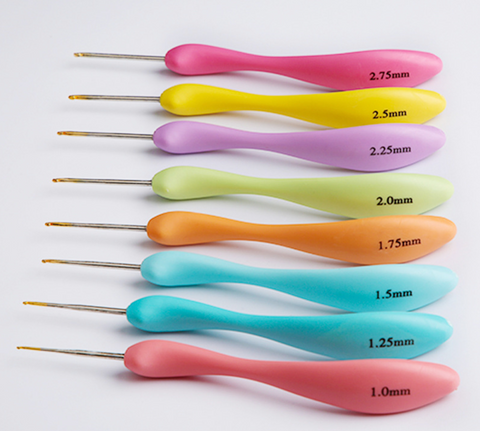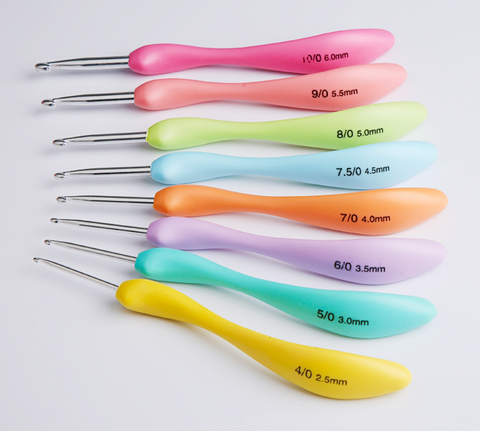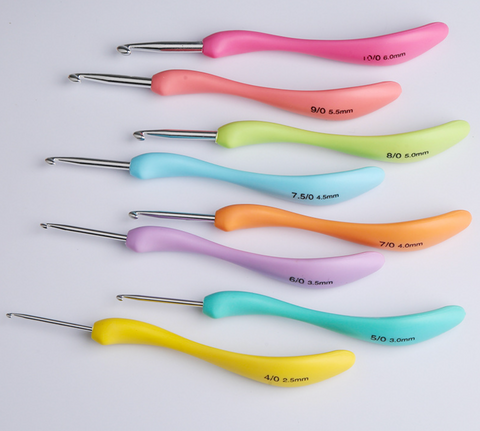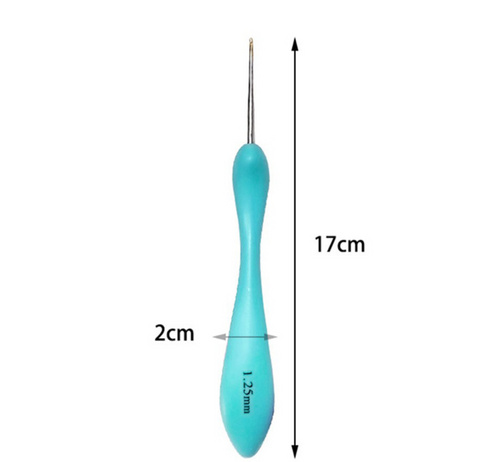 Midori Gifts
Curved Handle Crochet 8 Set
Croch-ette fans, grab your hooks and get ready for a crochet adventure like no other! Introducing the amazing Curved Handle Crochet 8 Set – the perfect combination of ergonomic comfort and color galore!

These fabulous hooks are designed with curved handles thatmold comfortably to your palms. Don't let those wide bases fool you though; they're still lightweight enough to allow you to crochet with ease. The set includes one aluminum hook and seven steel hooks in bright, vibrant colors.

Choose between blue or gray steel options, each featuring sleek silver ferrules on the end so that you can securely attach your favorite yarn. Unlock hours of crafting potential with this cute set of colored steel & aluminum crochet hooks - perfect for tackling all your favorite projects. So what are you waiting for? Pick up your Curved Handle Crochet 8 Set today and get crocheting!