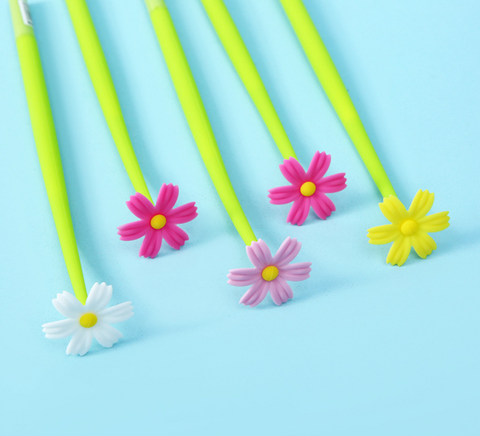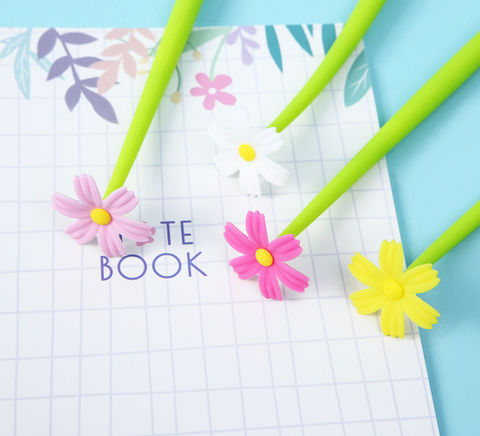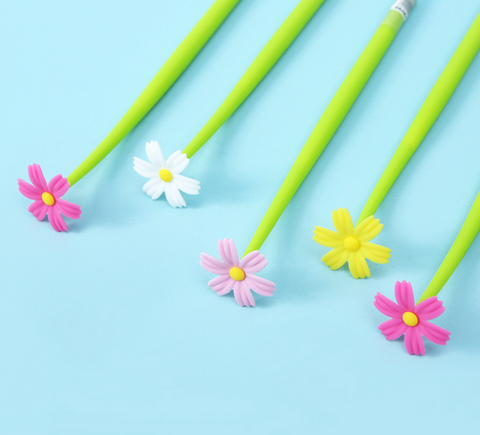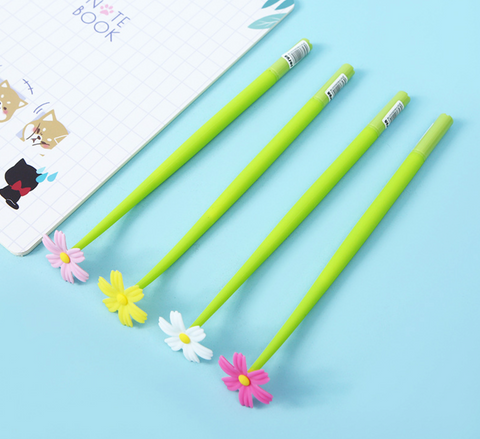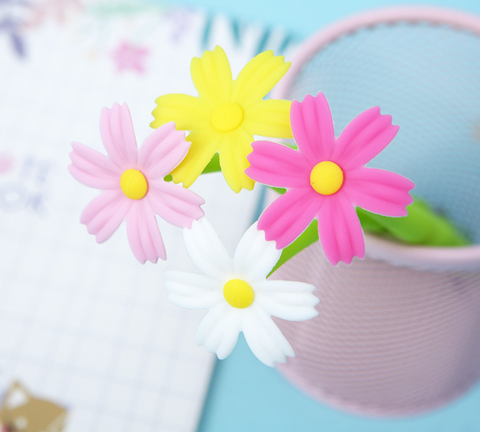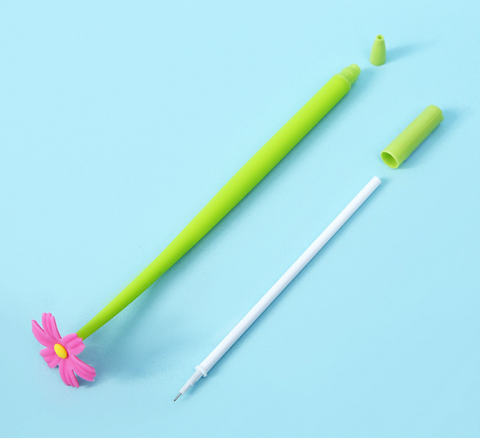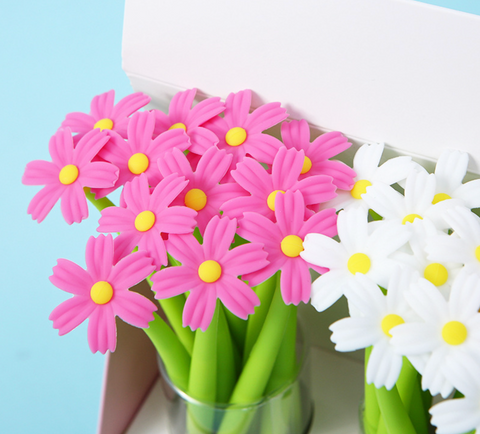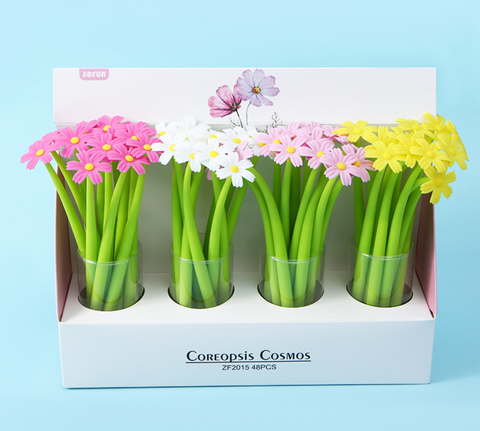 Midori Gifts
Cosmo Flowers Gel Ink Pen 0.5mm
Please Choose Your Preference!
Bring a smile to your stationery with Cosmo Flowers Gel Ink Pen 0.5mm! Knowing the anxiety and frustration of writing long essays and presentations, Cosmo Flowers pens were designed to help make work more fun and enjoyable. Made with soft silicon and designed in charming colors, these pens will bring an element of cheer to any desk or locker. Students are sure to love that each pen comes with its own bright and colorful flower on top! It writes smoothly in 0.5mm black ink, allowing you to write neat and legible pages every time. Choose from white, pink, yellow and bright pink so you can match the pen to your style! Get ready for writing sessions to turn into something special with Cosmo Flowers Gel Ink Pen 0.5mm.
We may not be able to guarantee your preference but we will do our best!