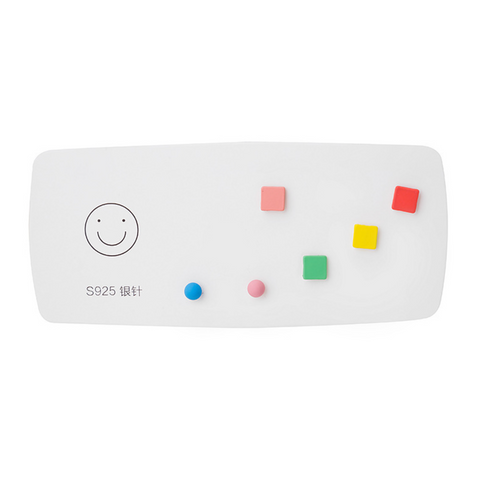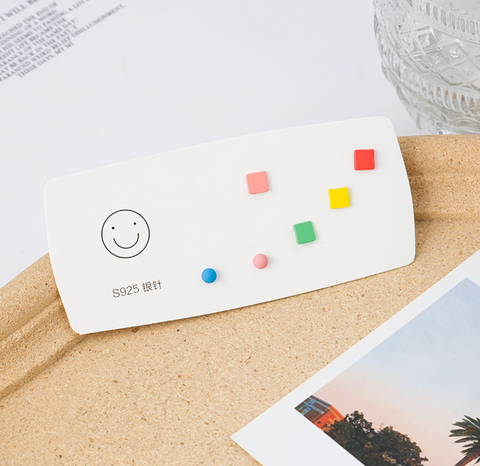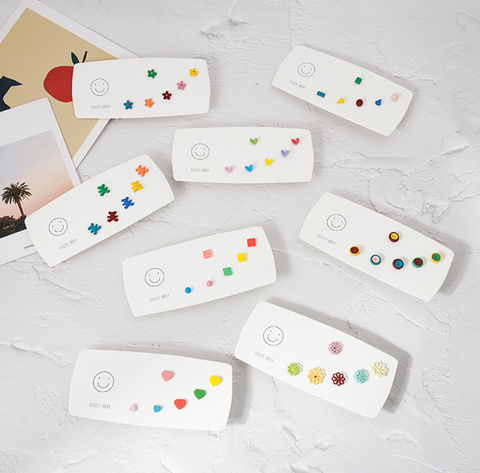 Midori Gifts
Colorful Square Six Pc Pack Earring
Introducing the Colorful Square Six Pc Pack Earring, the perfect accessory to finish off any ensemble. This set of six earrings comes in an array of beautiful colors, including shades of green, pink, and yellow, and each earring features a small and cute colorful square.
Product Highlights:
⬛️Hypoallergenic Composite Metal: Our earrings are crafted from hypoallergenic composite metal, so they won't irritate your skin. Perfect for those who suffer from allergies!

⬛️Durable: Don't worry about them breaking. Our earrings are built to last, and you'll be wearing them all season long!

⬛️Lightweight: You want an accessory that you can wear all day without getting weighed down, and our earrings are the perfect solution. They're also great for everyday wear since they won't pull on your ears.

⬛️Great gift: These colorful square earrings make a great gift for any occasion! Whether it's a birthday or holiday, show someone special you care with this set of six beautiful earrings.