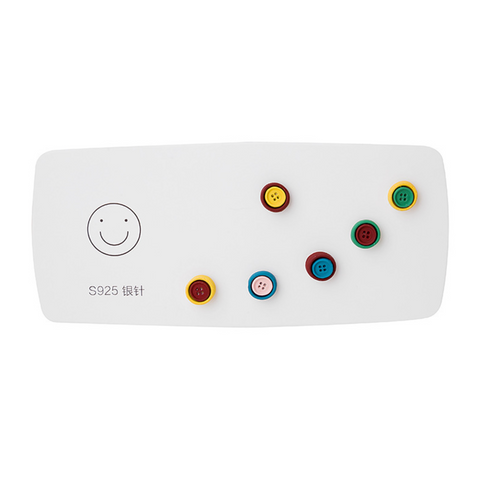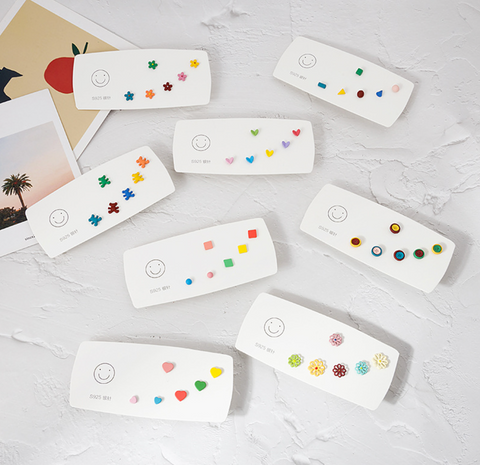 Midori Gifts
Colorful Button Six Pc Pack Earring
Make a statement with the Colorful Button Six Piece Pack Earrings! These beautiful earrings feature a variety of eye-catching colors and sizes to create the perfect look. Whether you are looking to mix and match or go for one bold color, these unique earrings are sure to up your style game.
Product Highlights:
⭕️Hypoallergenic Composite Metal: Made with a lightweight, durable, and hypoallergenic composite metal. These earrings will be comfortable to wear and are perfect for those with sensitive skin.

⭕️Durable: Leave your worries at the door! These earrings are designed to last. No matter the amount of wear and tear, these earrings can take whatever comes their way and still look stylish.

⭕️Lightweight: Show off your style without feeling weighed down! The lightweight construction of this earring set allows you to stay comfortable for any occasion.

⭕️Great Gift: With so much variety in one package, it's like getting 6 gifts in one! Perfect for birthdays or anniversaries, make sure to pick up a Colorful Button Six Piece Pack Earring set for that special someone.