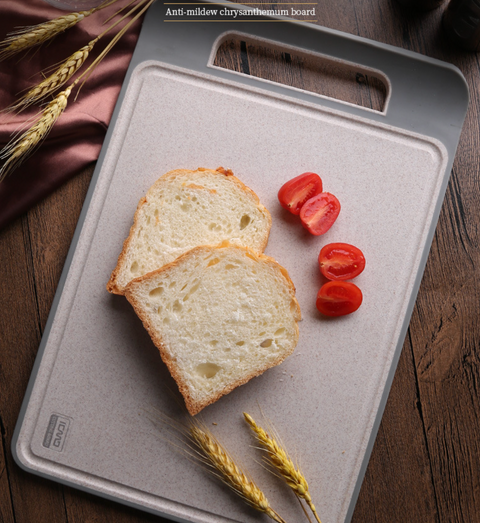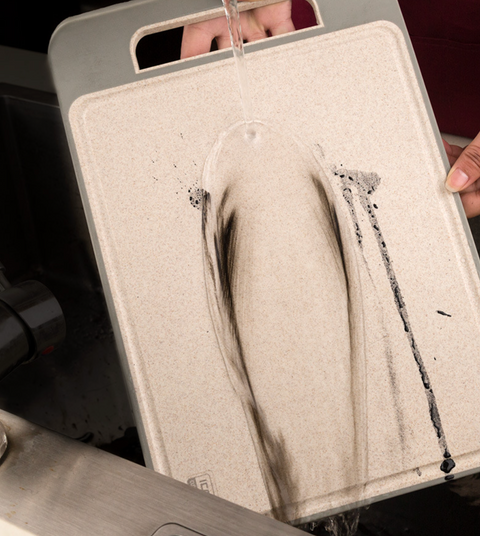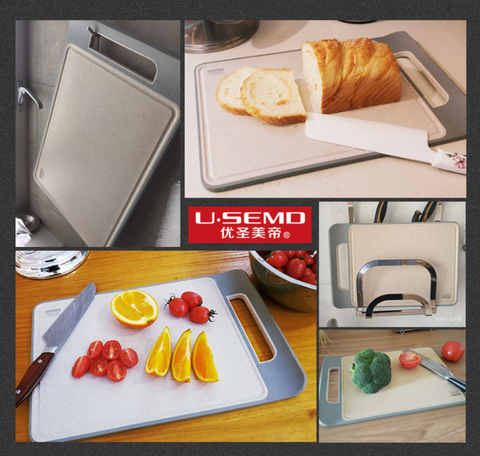 Midori Gifts
Cutting Board - Wheat
$10.10
$15.55
you save $5.45
Introducing the Wheat Cutting Board! Say goodbye to slippery and unhealthy chopping boards with this stylish, eco-friendly kitchen must-have! This cute and rustic looking cutting board is not only perfect for everyday use but also looks great on display in your countertop.

Handcrafted from natural wheat stems, the Wheat Cutting Board is a safe and hygienic option for preparing meals. The antibacterial properties of the wheat make it easy to wash, disinfect and keep bacteria away. It's also easy to store since its lightweight design won't occupy too much space in your cupboards or drawers.

And don't let its small size fool you – our Wheat Cutting Board provides plenty of room for your veggie slicing ventures. With its convenient ledge feature, you can now rest assured that all vegetable juices will stay on the board instead of dripping onto other surfaces.

The Wheat Cutting Board is not just practical and useful – it's stylish too! Add a rustic charm to your kitchen décor with a glossy wooden finish that complements any color scheme you have going on in there. Not only does it look great as part of your home decor, but it's also environmentally friendly thanks to its sustainable wheat sourced material.

So why settle for ordinary when you can have something extraordinary like our Wheats Cutting Board? Start shopping today to take advantage of all its wonderful features while still doing some good for the planet!
Measures: 37 by 25cm