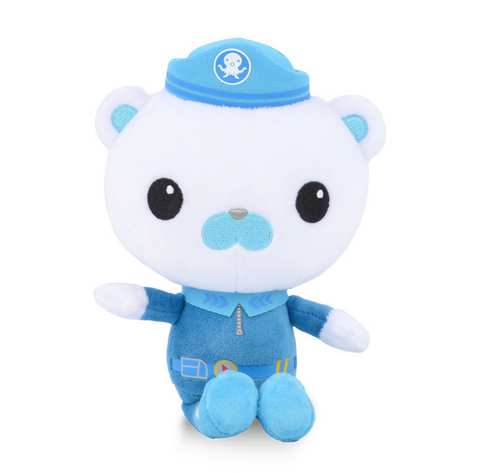 Midori Gifts
Capt. Barnacle Plush 19cm
Looking for a cuddly friend who is always up for an adventure? Then meet Capt. Barnacle Plush! This dapper polar bear is always ready to explore the great big blue, and he loves nothing more than a good cuddle.

Made from soft, high-quality materials, Capt. Barnacle Plush is the perfect partner for your little one's imaginative play. He's also surface washable, so you can keep him clean and looking his best.

Capt. Barnacle Plush is sure to become your child's new best friend. So come on, let's go explore!