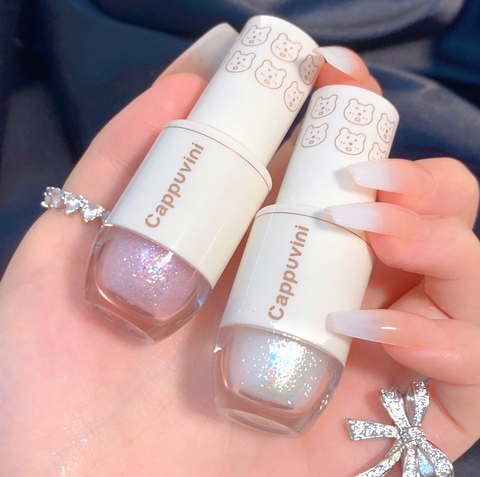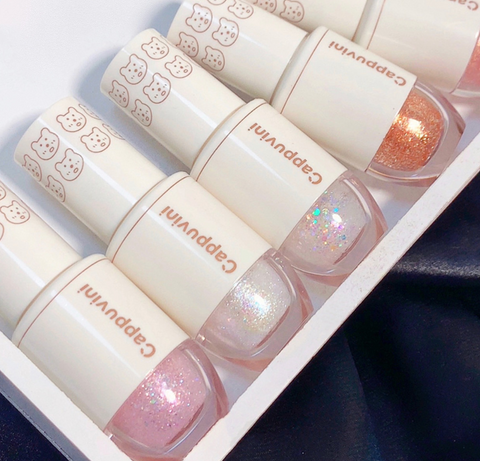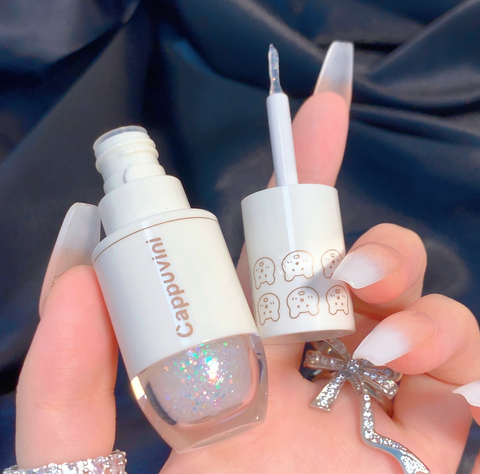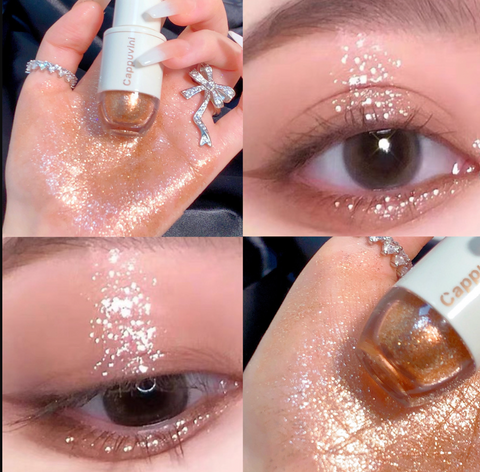 Midori Gifts
Cappuvini Liquid Glitter Highlighter
Introducing Cappuvini Liquid Glitter Highlighter, the newest way to bring some sparkle to your daily look! This liquid highlighter is specially formulated to give you a shimmery glow that'll last throughout the day. Now you can really shine and stand out in any crowd.

Cappuvini Liquid Glitter Highlighter highlights your favorite features - just add a dab on lips, eyes, or cheeks for an extra special effect. And with its long-lasting finish, it will keep your makeup looking fresh and vibrant all day long. Plus, it comes in two glitzy options so you have twice as many chances to find the perfect look for any occasion.

Spice up your beauty routine - amplify your fabulousness with Cappuvini Liquid Glitter Highlighter! Get ready for those mesmerizing looks and selfie-worthy moments using this glittery wonder - because let's face it: you deserve all the shimmer and shine life has to offer!