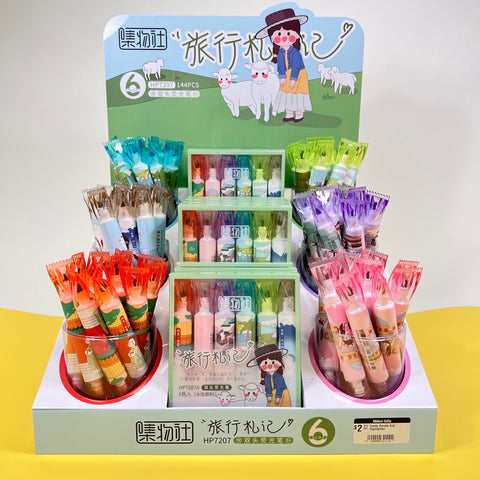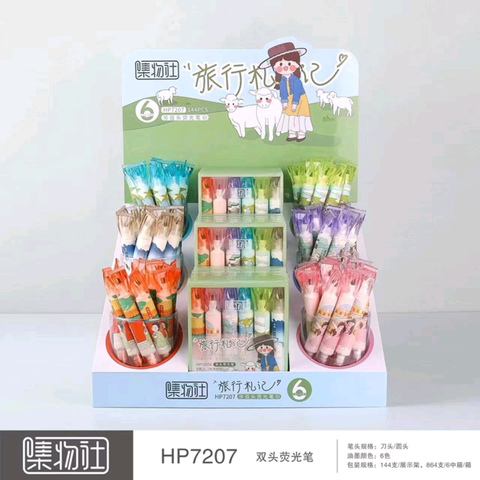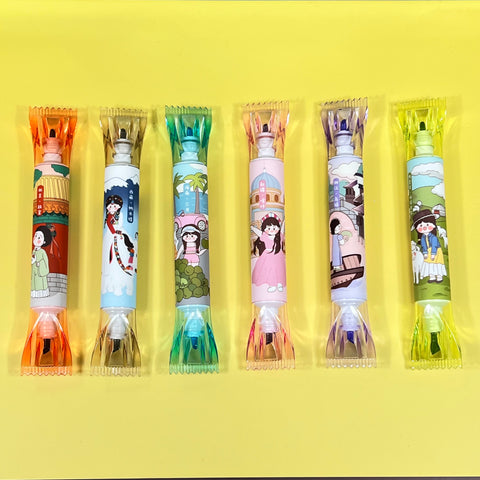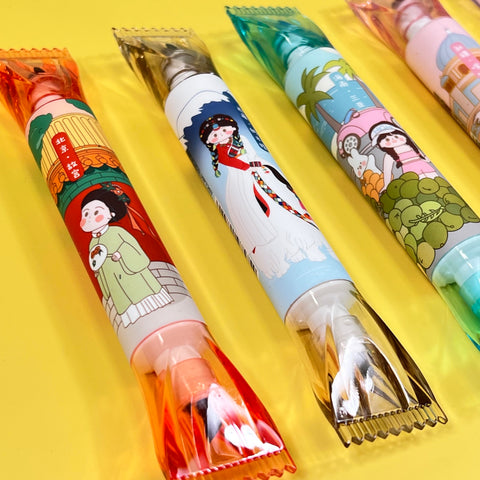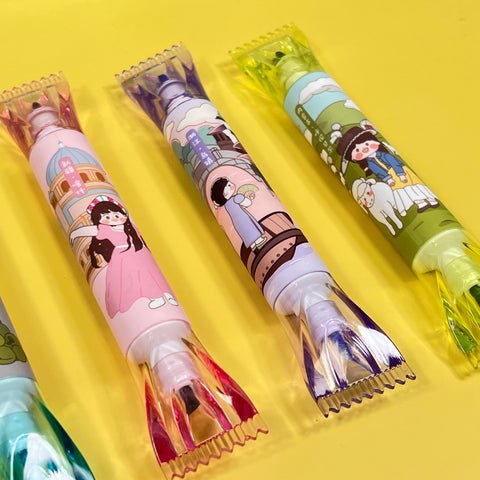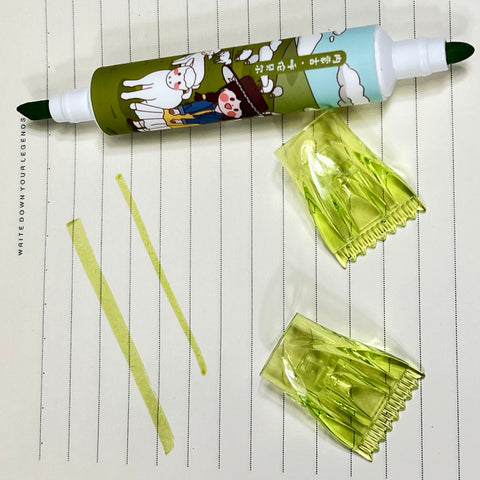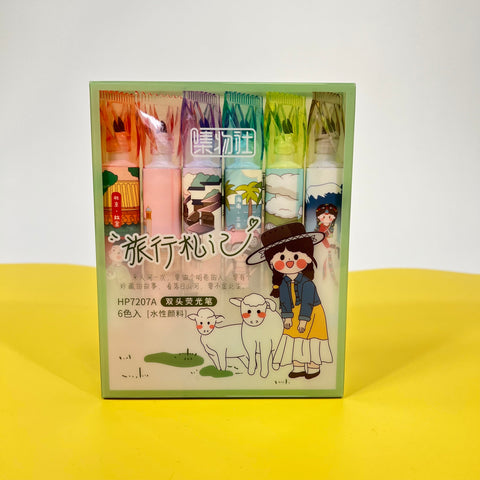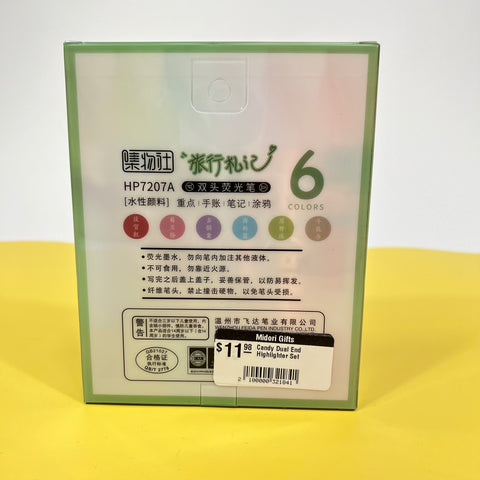 TreeIn
Candy Double End Highlighter
Note: Please choose your preference! For the set please search 'Candy Dual End Highlighter Set'.
Introducing the Candy Double End Highlighter: the perfect solution for all your studying needs! This clever set of highlighters includes two different kinds of markers in one package. One side is thick and foam-tipped, allowing you to highlight larger areas with ease. The other side is an ultra-fine tip so you can add subtle touches of emphasis around smaller details like text or diagrams. Each colorful, yet muted highlighter ensures that your eyes won't tire from extended study sessions.

Students everywhere will enjoy the convenience that this Candy Double End Highlighter provides and the money they'll save compared to buying two separate sets. Stay organized with this efficient marker set and make sure you remember everything you need to know for those exams and projects! Get peace of mind while saving on resources with the Candy Double End Highlighter.