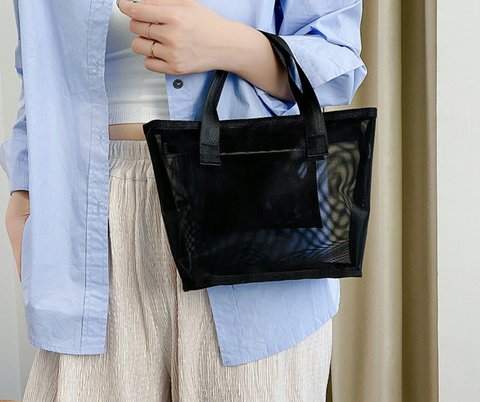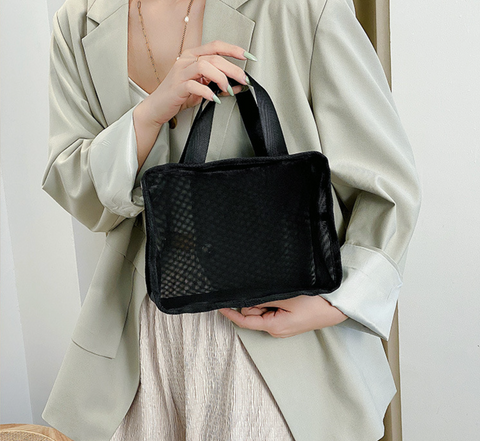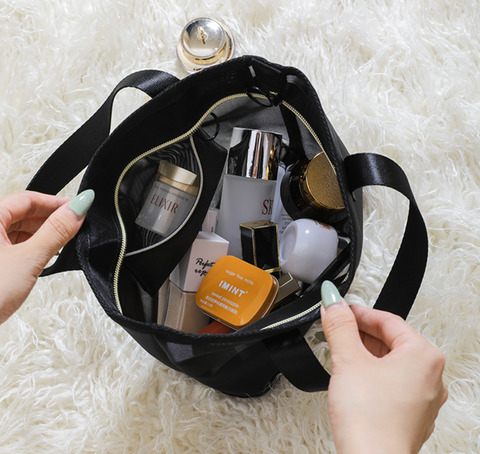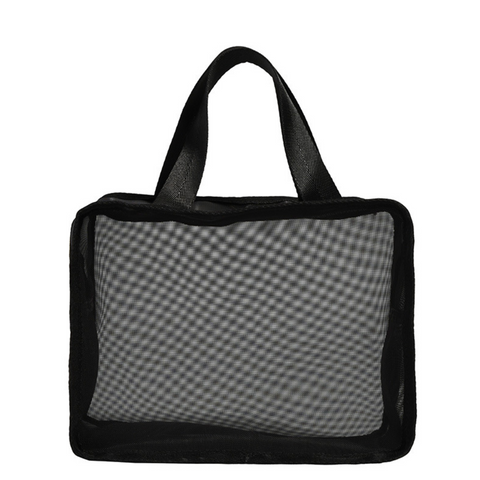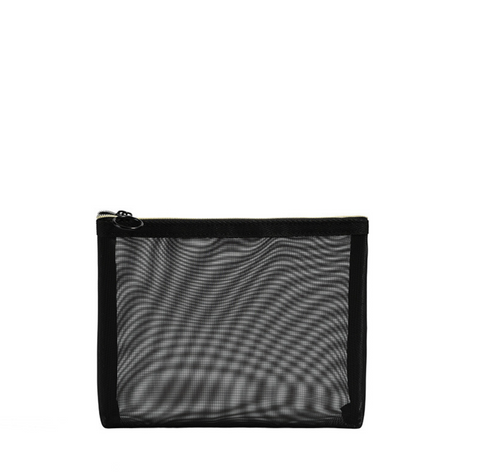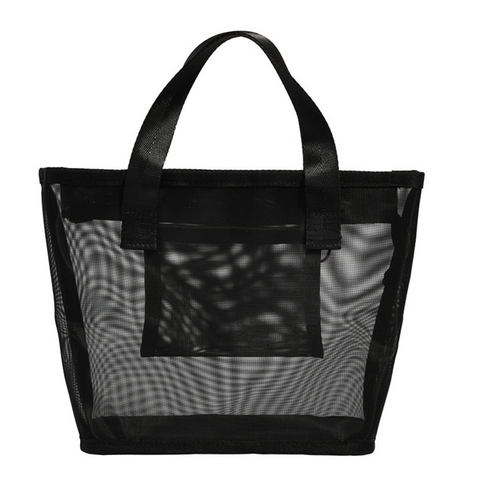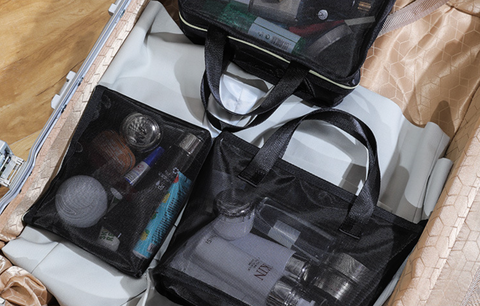 Midori Gifts
Black Mesh Cosmetic Storage Bag
Introducing the playful, practical Black Mesh Cosmetic Storage Bag - where fun meets function and style!

Say goodbye to draws full of disorganised beauty products! With this generous storage bag you can store all your items in one convenient spot without taking up any space. Best of all, because it's see through black mesh material, you can easily find what you're looking for in a flash! This little bag not only looks absolutely adorable, but it also shows off your personality and style - no matter what kind of occasion.

Plus, it's an absolute must-have when travelling. Whether you're going on vacation or just back and forth from work, our super sturdy Black Mesh Cosmetic Storage Bag can take it all; from makeup brushes to lipsticks and even skincare products.

So what are you waiting for? Get creative with your makeup needs today with a vibrant Black Mesh Cosmetic Storage Bag! Not only will your organised life look chic, but it'll be totally fuss-free too.