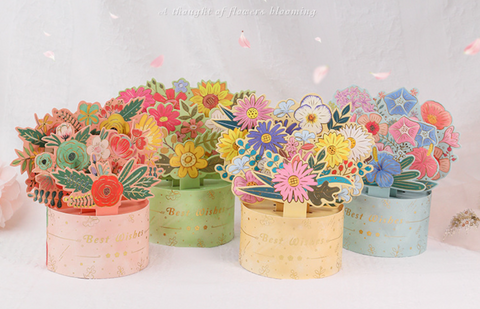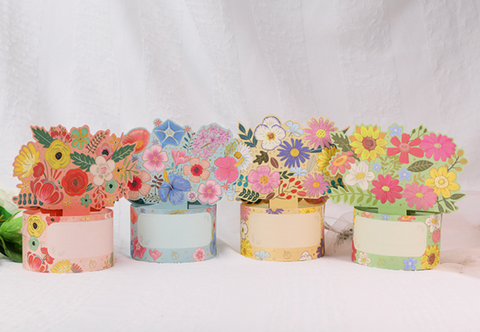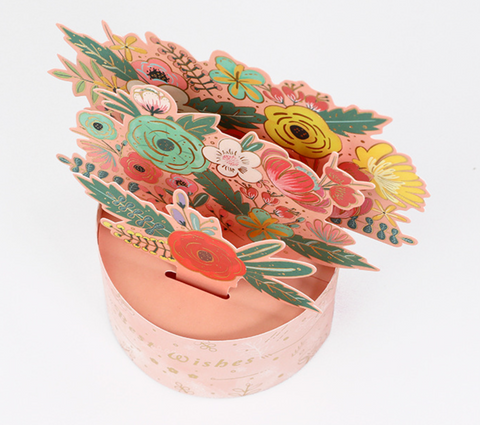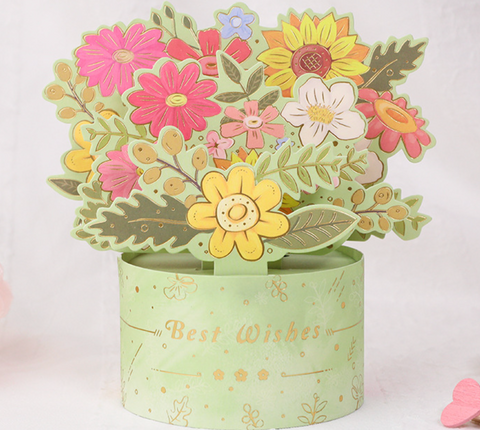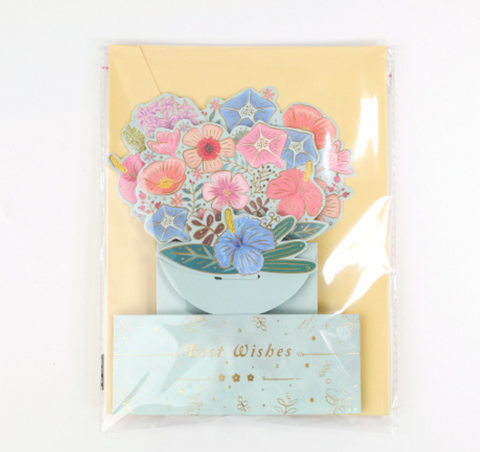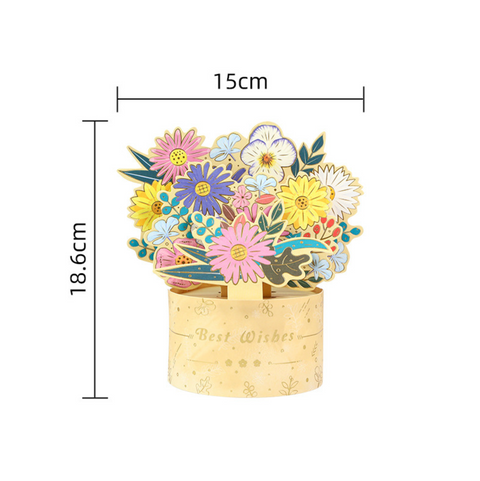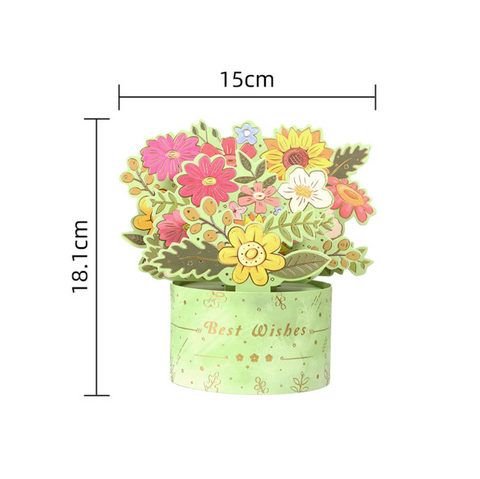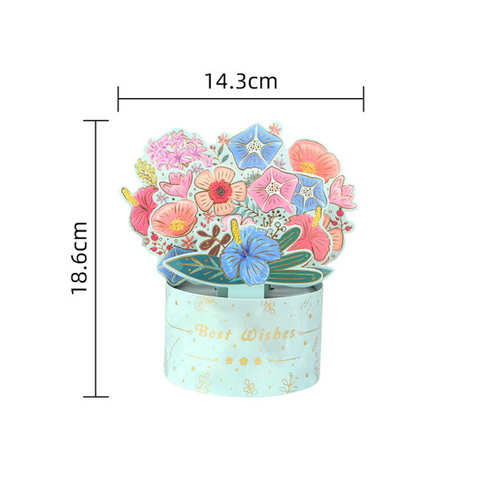 Midori Gifts
Best Wishes Flower Bouquet Card
The Best Wishes Flower Bouquet Card is an absolutely captivating gift item that anyone would treasure. It comes in four stunningly vibrant colors – a gorgeous blue, bright yellow, lovely light pink, and charming peach – each one says 'Best Wishes' for a heartfelt touch. A unique present for any age and occasion, this bouquet could be used to celebrate various milestones like birthdays, anniversaries and graduation!

Impressively crafted with top quality materials, this enchanting bouquet features tiny detailed flowers made from fabric and cardstock. Each flower has been carefully handcrafted to create the beautiful arrangement of colors; creating a timeless gift for your special someone. The arrangement sits atop a cards that says 'Best Wishes' in bold print set against simple yet elegant calligraphy font.

Bring joy to those who receive it by giving them the Best Wishes Flower Bouquet Card. Be sure they receive nothing but the best with this delightful product!