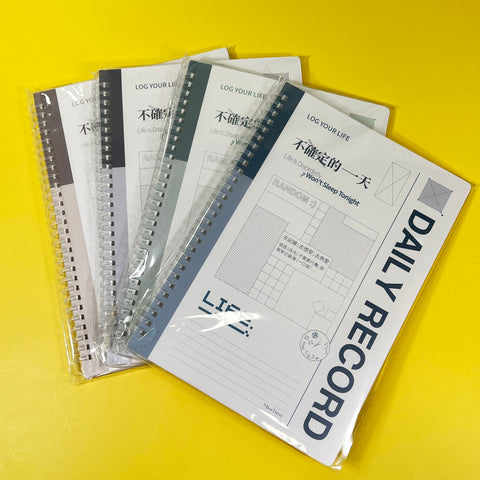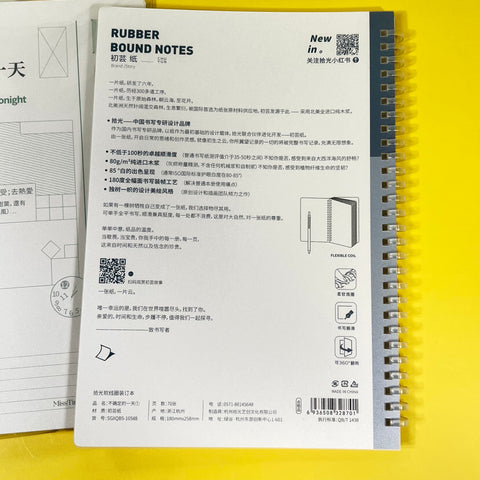 TreeIn
An Uncertain Day A5 Coil Notebook
Please choose your preference!
Let your creativity and ideas flow with An Uncertain Day A5 Coil Notebook! This soft rubber, minimalist spiral notebook comes in 4 muted pastel colors – Black, Purple, Blue and Green - so you'll be sure to find one that perfectly matches your style. And with its 360 degree rotation and size that is easy to travel with, your notes can come everywhere with you. Whether you need it for class notes, planning a business strategy, or just doodling, this notebook is perfect for all purposes.

The durable construction means no more worrying about damaging the pages as you write or make quick sketches. And since it's tailored for fountain ink writing, every pen stroke will stay put until it needs to be transferred onto paper. Don't fear if those thoughts become bigger than expected; An Uncertain Day A5 Coil Notebook gives plenty of space even on pages filled up with ideas or artworks! So get ready to soak up each day in sweet style and confidence knowing that what gets recorded here will last a lifetime thanks to this amazing spiral notebook.